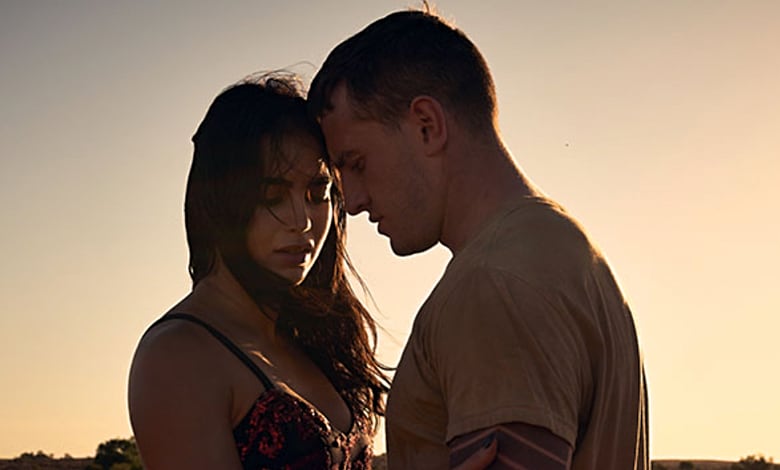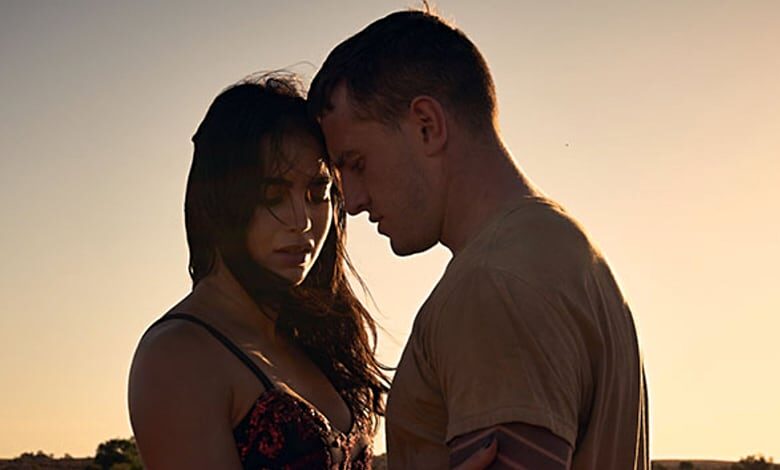 "Carmen" takes its "ripped from the headlines" concept seriously.
The story, loosely tied to Prosper Mérimée's novella of the same name, follows mismatched lovers as they run for their lives.
She's an illegal immigrant fleeing the man who killed her mother. His brash act as a volunteer Border Patrol agent puts his future in doubt.
Together, they dance, sing and inexplicably leave us bored to tears.
CARMEN | Official Trailer (2023)
Melissa Barrera of "Scream VI" fame plays Carmen, a Mexican woman heading across the U.S. border after the death of her beloved mother. Her journey is interrupted by Border Patrol agents and their vigilante-style recruits.
The most racist goon of the bunch threatens to kill Carmen before Aidan (Paul Mescal, "Aftersun") risks everything to save her. He's a former Marine suffering from PTSD, but his heart is in the right place.
The two take off, knowing their lives are in danger if they stay in one place for long. They're not friends nor even allies, but they find a certain strength together until something unexpected blossoms.
Love, or at least that's what the film's overmatched screenwriters want us to believe.
View this post on Instagram
The leads have less than zero chemistry, with apologies to Bret Easton Ellis, but their connection is meant to power the story. First-time director Benjamin Millepied rallies a crush of cinematic tools to make us believe it, but we're never smitten with their courtship.
The pair could be caught at any moment, but there's little tension to be found here, either.
They eventually meet up with the owner of a vibrant nightclub, the one person who can keep their secrets safe. That's Masilda (Rossy De Palma), a wannabe scene stealer who knew Carmen's mother years ago.
She welcomes them into her club while Carmen finds her artistic voice. That voice can be beautiful at times, but the lyrics add little depth or understanding to the broader story.
"Carmen" throbs with dance numbers, eating up valuable screen time better served by enriching the characters' stories. The dancing is seductive at times, and Carmen's big number is as ripe as an apple plucked from a swollen tree.
Millepied's extensive dance background serves him well, and his ear for grandiose music (courtesy of Nicholas Britell succulent score) suggests an epic tale of love and danger. The story comes up short, and the Barrera/Mescal pairing is an instant dud. Even their brief lovemaking scene will leave viewers unimpressed.
The spare script has little interest in fleshing out the characters or their backstories. Aidan's sister appears a time or two, but her screen time doesn't add to the saga. Carmen's mother stages surreal cameos, building on the film's fitful use of magic realism.
It's not as if the story lacks narrative depth. The leads come from very different backgrounds, but we see few culture clashes that might intensify the emotions in play.
A small relief? "Carmen" doesn't bludgeon us with open borders messaging.
Much of "Carmen" is still a pleasure to behold, visually speaking. Millepied's camera makes even modest moments pop, as if he were telling a magnificent story that demanded nothing less than visual perfection.
The only time his aesthetic soars alongside the material is during a bare-knuckled fight late in the movie. The sequence hums with danger, and the director combines the blows with a rhythmic stomping from the crowd.
Need more? The unofficial referee chanting in a vulgar, hypnotic fashion. It's mesmerizing.
Yes, "Carmen" ultimately disappoints, but Millepied's eye is so keen, so invigorating that his next film could see him honing his narrative chops.
If so, we'll look back at "Carmen" as a cinematic work in progress, and a promising one at that.
HiT or Miss: "Carmen" might be the year's most beautiful film, but that canvas can't overcome the stale love story in play.