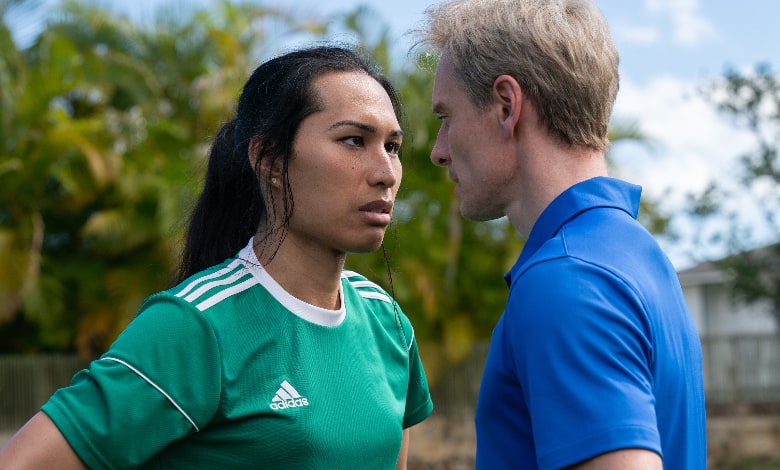 Taika Waititi's moment didn't last long.
The quirky talent behind "The Hunt for the Wilderpeople," "What We Do in the Shadows" and, most importantly, "Jojo Rabbit" offered a fresh take on staid Hollywood formulas.
His "Thor Ragnarok" doubled down on his twee aesthetic, blending MCU heroics with big belly laughs.
Then he gave us "Thor: Love and Thunder," a colossal misstep and the first suggestion his vision has an expiration date.
The director's "Next Goal Wins" all but confirms it. The fact-based tale of an underdog soccer team seems perfectly suited to his skill set. Yet nearly every element of this can't-miss story flops like a baller faking an ankle sprain.
NEXT GOAL WINS | Official Trailer | Searchlight Pictures
Michael Fassbender stars as Thomas Rongen, a soccer coach in desperate need of redemption. He's hot-headed and brash, and he's handed one of the worst coaching assignments for his potential comeback.
Steer American Samoa's terrible, awful no-good soccer squad to victory, or at the very least the team's first goal.
Good luck.
Thomas rails against the players' carefree manner, willingness to pray at select times of the day and lack of competitive fire.
Plus, they're terrible at, you know, soccer. They once lost 31-0, mind you.
Thomas quickly butts heads with Jaiyah (Kaimana), the team's trans player. The character is fa'afafine, an American Samoan phrase that roughly translates to nonbinary but comes with a complex series of cultural identifiers.
For what it's worth, trans athlete Jaiyah Saelua played on the real American Samoan team so the character's inclusion isn't woke, just historically accurate.
Jaiyah is the only player on the team who emerges as a fully-dimensional soul. The rest prove interchangeable, and co-writer Waititi shows little interest in addressing that.
The rest of the film feels like Waititi playing in his preferred sandbox, reducing every character interaction to a childish collection of winks and grins. He can't take much of anything seriously, and the film's basement-level stakes confirm it.
FAST FACT: "Next Goal Wins" finds Coach Rongen dismissive of the locals' spiritual side. In real life, the coach quickly rallied behind their daily meditations and joined them in their prayers.
The locals emerge as sweet and naive, spiritually sound and unfailingly patient. They should have sent this version of Thomas packing on more than one occasion given his gruff nature and fiery temper.
Fassbender is a terrific actor, but no one could make sense of the Thomas Rongen on display in "Next Goal Wins." His demeanor changes from scene to scene, and the addition of his separated wife (Elisabeth Moss) to the story can't flesh out his motivations.
Waititi, to his credit, gives Jaiyah depth, maturity and, most notably, flaws. Yet he treats Thomas so poorly it's like he feared critics would dub him a "white savior" character and trash the film (he could be right). The screenplay literally mentions that phrase.
The screenplay's contempt for the coach is palpable.
View this post on Instagram
Shouldn't a sports movie show some respect for the inspirational coach, instead of showing him crib lines from famous sports movies?
What did Thomas bring to the team, anyway? The film hasn't a clue and nor will confused audiences on the way out of the theater. Few sports films prove as disinterested in the game in question as "Next Goal Wins."
Will Arnett of "Arrested Development" fame plays the new man in Thomas' ex-wife's life, stepping in for Armie Hammer following the star's bizarre Hollywood scandal. It's a glorified cameo beneath Gob's talents.
Waititi does convey some of the territory's culture, from its deeply spiritual nature to its curious style of "trash talk." Except every new wrinkle comes pre-packaged with yuks and smiles, diminishing their dramatic impact.
"Next Goal Wins" may be best remembered for misusing the classic Dolly Parton hit "9 to 5" or for a tone-deaf reveal in the third act that should have arrived an hour earlier
HiT or Miss: "Next Goal Wins" seemed like catnip to a director like Taika Waititi. Instead, it's a misfire on every level that counts.