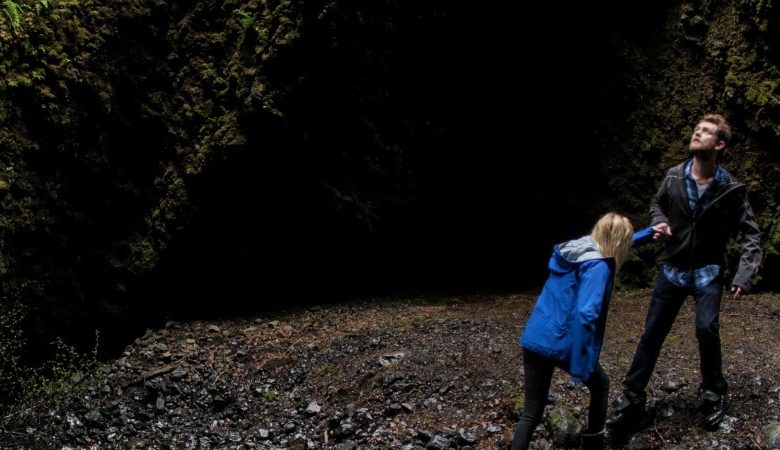 Imagine that disaster porn auteur Roland Emmerich took a few philosophy classes before his next project and was given a limited budget.
That movie might look and feel very much like the stripped down, post-apocalyptic offering from writer/directors Geoffrey Orthwein and Andrew Sullivan.
"Bokeh" is disaster porn without the porn. It's a beautiful film to experience, one worthy of the IMAX treatment.
Iceland makes a compelling location as "Interstellar," "Star Wars: The Force Awakens" and "The Secret Life of Walter Mitty" previously made clear. Yet without airliners falling from the sky or zombie hordes shambling down boulevards, we're deprived of half the fun of these kind of films.
Orthwein and Sulliven (possibly because of budgetary constraints or artistic choices) keep the collapse of humanity vague and jump right into the "meaning" of it all.
Too bad that "meaning" doesn't exactly satisfy.
Bokeh Official Trailer #1 (2017) Maika Monroe Sci-Fi Drama Movie HD
The story follows Jenai (Maika Monroe) and Riley (Matt O'Leary), a couple enjoying a romantic getaway to Iceland. They wake one morning to find all of humanity has disappeared. We watch as they begin to process a reality that they may be the last two people on earth.
We act as witnesses and judges to their various strategies for dealing with it.
Jenai is the more serious and contemplative of the two. She quickly realizes the enormity of the situation. She knows they'll never get back to the United States (family and friends) and begins to grieve in earnest.
Live It Up
Riley is having a bit more fun with it. He rides shopping carts down aisles and learns to make his love's favorite morning beverage: a gingerbread latte.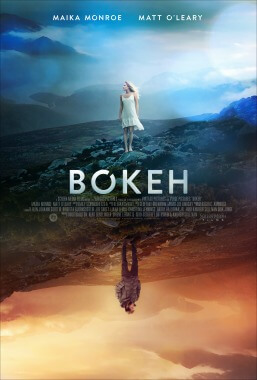 "Bokeh's" problem? There's fierce competition when it comes to contemplating what it would be like to be the last people on earth.
"Last Man on Earth," "The Leftovers," Passengers" and "The Walking Dead" offer far better characters and richer depth. "Bokeh" doesn't add anything new to the now-popular discussion.
Fans of philosopher Ken Wilber know that he's coined a term to perfectly describe the existential angst faced by our protagonists. "Aperspectival madness" — the human condition we face now in a world without any "truth" as so all that's left is nihilism and narcissism to devastating consequences.
I wish Orthwein and Sullivan would've jumped more fully into a philosophical discussion like in the movie, "Waking Life" or even the overdone "What the Bleep Do We Know!?"
Instead, they kept the dialogue light. In fact, I believe you could eliminate the dialogue altogether and put on Pink Floyd's "Dark Side of the Moon" and enjoy the film even more.
Hardly an Actors' Showcase
The casting and acting is subpar. Monroe is competent but not a standout, certainly not like Jennifer Lawrence in "Winter's Bone" or Natalie Portman in "Léon: The Professional," for example. Maybe that's an unfair comparison, but still it seemed she was allowed to slide in many scenes.
O'Leary falls flat as well. Maybe it comes down to direction, or lack there of, and the split credit on that is a clue. The movie sits between a beautiful travelogue and almost inspiring contemplative film.
FAST FACT: Maika Monroe, star of both "Bokeh" and "It Follows," is a professional kiteboarder.
Audiences are smarter these days and could've handled a deeper discussion on the meaning of art, secular materialism and organized religion in the face of the prevailing zeitgeist of nihilism and narcissism.
They would welcome, say, to delve into Schopenhauer's levels of sublimation here or even an expose on the stages of relationship in couplehood. It would be perfectly ironic had people not actually disappeared but rather in the madness of their love the couple could't see anybody else.
Not even the people they were running over with their car.
Planning a trip to Iceland? See "Bokeh." If you're drawn in by the premise or "Science Fiction" label be warned. It's a story bounded by beautiful scenery that needed to be unleashed to be something remarkable.