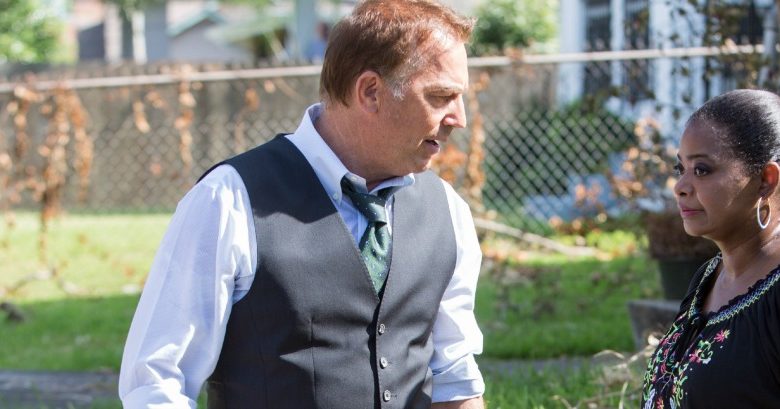 And with nationwide protests over police treatment of African-Americans in the wake of incidents in Ferguson, Miss. and Staten Island, N.Y. it might seem there's no safe way for people to take these conversations down to a personal level.
That's why the new movie "Black or White," might prove an invaluable addition to the national discourse. Starring Kevin Costner as Elliott, a white Catholic grandfather of a biracial girl and Octavia Spencer as Rowena, the girl's black grandmother battling for sole custody of the girl, the movie finds a uniquely humane touch to the myriad issues involved. It also dares to find a sharp mix of drama and laughter along the way.
Among the movie's surprises is the fact that its writer-director is Mike Binder, a former stand-up comedian who worked his way up to his own HBO special in 1990 before becoming a filmmaker known for smart, character-driven stories ("The Upside of Anger").
Binder explained what motivated his desire to make the film, how he picked comedian Bill Burr for a meaty dramatic role and the state of race relations today in an interview on the Radio Titans podcast this week.
"Early in my marriage, my wife's sister died tragically at 32 years old. She had this wonderful 7 year old son, a biracial child, and his father's mother, grandmother, and aunt and cousins were down in South Central," says Binder. "My wife and brothers all came together and raised Sean, so he had two families and two worlds: Santa Monica and South Central.
"I always thought it was a good analogy somewhere, and fertile ground to put a story into," Binder continues. "Then I decided to create something completely different so it wasn't just Sean's story. I thought it was a great character for Kevin. I write a lot of things with him in mind because I know he takes my calls."
Indeed, Costner has maintained a strong friendship with Binder, and when the director approached him with the "Black Or White" script and said film studios were afraid to touch it due to its hot topic, the Oscar-winner personally financed the $10 million production.
"I think they were afraid it wouldn't appeal to a black, white or mixed audience, but I sensed Kevin could nail it the way Spencer Tracy would," Binder says. "He finally stops talking and gets real about what's going on. You shouldn't be applauding this character's lines, but the performance is so strong."
ALSO CHECK OUT: 'Black or White' Co-Star Bill Burr Bemoans Our PC Mindset
Ultimately, the movie turned out so well Costner sold it to distributor Relativity Pictures. Between this movie and Costner's next one, "MacFarland USA" opening Feb. 20 – in which he plays a coach for a team of Latino students – it's clear Costner has race on his mind. So, what does Binder have to say about his movie's message?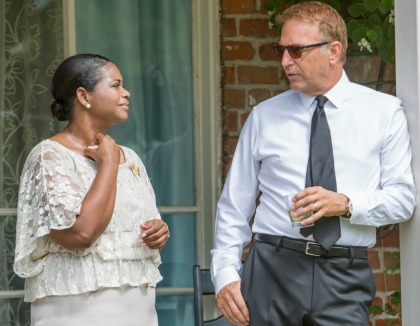 "I think that it's an analogy, two families with a lot of acrimony and bitterness and justifiable anger towards each other have to let it go for the sake of the little girl," says Binder. "It's an analogy to the country, especially with the white people and the black people in this country. We've got to figure it out as a nation. President Obama said his kids do it better than him, and my wife Diane and I see that with our kids.
"But that's not all that way," Binder continues. "Some guys are out there raising their kids for another generation of hating and distrusting people, hurtful things. If we don't want this to go another 50 to 75 years, we better teach the next generation to judge people by who they are not what they are. That's the main message of the movie."
To hear Mike Binder's interview on "Black or White" along with a chat with comedian Bill Burr, visit the Radio Titans podcast site, Episode 43.
Carl Kozlowski is a veteran film critic for and the entertainment editor at the alternative newspaper Pasadena Weekly, in addition to being the film critic for Catholic News Agency and Movieguide. He also is a professional stand-up and the winner of the America's Funniest Reporter title from the Laugh Factory club in Hollywood. He is the founder and head of the podcasting site Radio Titans.