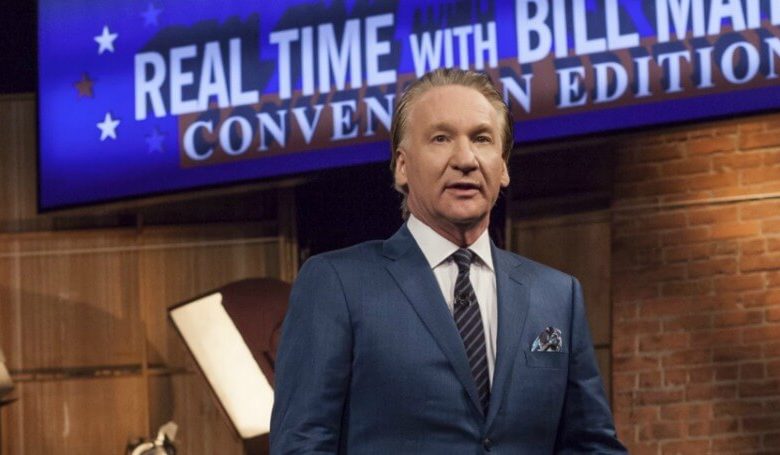 Bill Maher is hopping mad.
The "Real Time with Bill Maher" host blasted the GOP (again) last week. Why? Conservative types are claiming liberals have become increasingly violent in the Age of Trump.
"According to the right-wing spin machine, the greatest threat to America now is that liberals are violent…
Sean Hannity, Jeanine Pirro, all the people on the right…who are saying things like, liberal hatred toward President Trump and Republicans have reached a fever pitch, and now it is becoming violent. Wait, I thought we were snowflakes? And now, any minute, Kathy Griffin might be coming in with a head, severed off. They are trying to put this over that we are the violent ones."
Maher even broke down the GOP's thinking on the subject with far-left activist Dan Savage. The host claimed Republicans secretly plot how to depict peace-loving progressives as committing liberal violence.
Tomorrow we are all going to say that the left is unhinged and violent, even though it's crazy. And somebody must go, 'wait, the left is not violent.' 'Yeah, but we're gonna say that. We're all gonna say that, and then it's gonna come true to at least half the country.'"
Dan Savage Interview | Real Time with Bill Maher (HBO)
Cute. Pithy. And 100 percent wrong.
In fact, one has to worry about Maher's mental state for him to say such things. Does he retreat to a bomb shelter between tapings where he can't access media?
It's the only explanation for him missing the liberal-led violence drenching the culture of late.
Want proof? Here's just a very partial list highlighting liberal-inspired violence.
And let's not forget the violent rhetoric from some of today's biggest liberal stars. In recent months Robert De Niro threatened to punch Trump in the nose, Kathy Griffin held a severed Trump head for all to see and Johnny Depp said it's "about time" to assassinate President Trump.
The Flake threats happened after Maher taped his June 30 show. He has no excuse for missing the other, overt examples of liberal violence.
Photo Credit: Janet Van Ham.