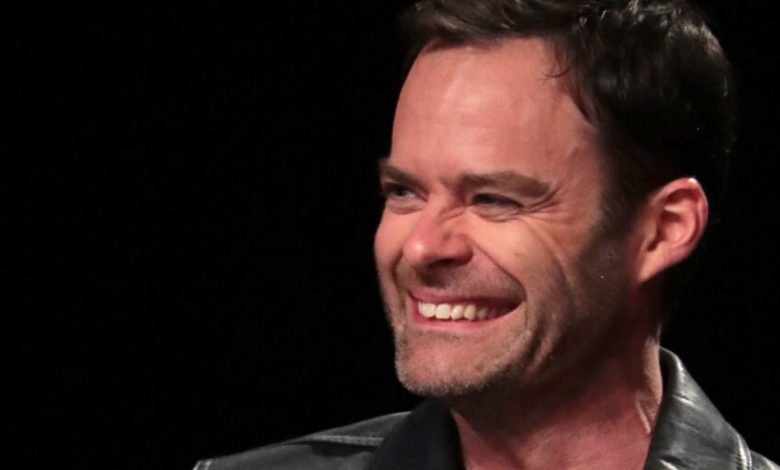 Film critics are aggressively split over "It Chapter Two," the weekend's box office champ.
It's either a worthy continuation of the horror saga or a bedraggled attempt to conclude Stephen King's yarn.
Take your pick.
One element of the King adaptation has most critics singing in unison. Co-star Bill Hader of "Barry" and "Saturday Night Live" fame is the best reason to endure its 169-minute running time.
IT CHAPTER TWO - Final Trailer [HD]
Hader plays Richie Tozier, the wise-cracking member of the Losers Club. He's the comic glue that holds many a scene together. He's even the subject of a social justice think piece. The film posits Richie as a closeted gay comedian in 2016, one of many elements of the film that makes little sense.
Still, he's a human highlight reel for the disappointing sequel. It's hardly his only big-screen effort. He acquitted himself nicely in "Trainwreck," the 2015 Amy Schumer vehicle, for starters.
Still, it's the first time he's walked away with a film of this size tucked under his arm. That connects him to a long, proud legacy of "SNL" alums.
Will Ferrell
John Belushi
Chevy Chase
Bill Murray
Eddie Murphy
Dan Aykroyd
Adam Sandler
They all enjoyed a steady run of pop culture blockbusters, like "Ghostbusters," "Beverly Hills Cop" and "Caddyshack."
Subsequent "SNL" stars attempted film comedy careers with mixed results. Tina Fey scored with "Mean Girls," but she couldn't sustain a resume in the Murray/Murphy mold. Now, she thrives on small screen projects like "30 Rock" and "Unbreakable Kimmy Schmidt."
Kristen Wiig seemed destined for super stardom thanks to 2011's "Bridesmaids," but her follow-up projects either fizzled ("Ghostbusters") or stayed in the indie zone ("The Skeleton Twins" with … Hader).
Andy Samberg tried two starring vehicles, but both flopped ("Hot Rod," "Popstar: Never Stop Never Stopping.")
Popstar: Never Stop Never Stopping Official Trailer #2 (2016) - Andy Samberg Movie HD
You get the sense Hader could follow in some of the classic "SNL" stars' footsteps. He's a brilliant impressionist, taps a very dark side via his HBO series "Barry" and can stand toe-to-toe with an effects laden project like "It Chapter Two."
What's not to love?
Too bad the film industry no longer has room for single star comedies. Jim Carrey can no longer carry a film as he once did. Adam Sandler's film career is mostly relegated to Netflix romps like "Sandy Wexler."
Melissa McCarthy held out for a while, powering hits like "Tammy," "Spy" and "Identity Thief." Her run cooled considerably thanks to wan efforts like "The Boss" and "Life of the Party."
The industry is increasingly indifferent to the comedy genre. Blame its focus on big-ticket, big event projects like the MCU and the "Fast & Furious" franchise. Or, you could point to woke scolds who demand comedy scripts adhere to a certain, antiseptic formula.
Either way, there's little industry appetite for "SNL"-sized comedy giants.
The news isn't all bad for Hader. He may lack his own "Animal House" or "48 Hours." He might emerge with more creative, and fulfilling, options. His "Barry" is a critical darling that lets him have a significant voice in the storytelling. Hader writes and directs episodes in addition to playing the title character.
The same holds true for Hader's fellow "SNL" alums. Fey can wrangle a project from start to finish and retain her creative control. That's rarely possible on big-screen projects.
Kate McKinnon may be best served in character roles, like her recent extended cameo in "Yesterday."
Don't cry for "SNL" alums like Hader, McKinnon and Fey. They're no longer box office champions, but they'll be working for years, if not decades, thanks to their NBC launching pad.