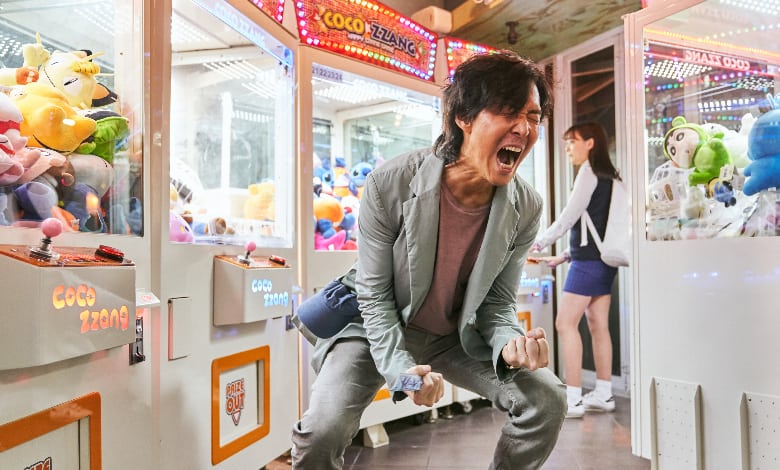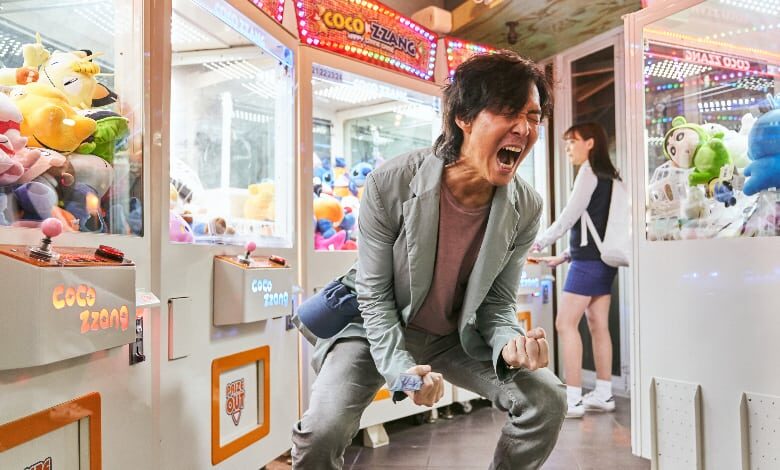 The year 2021 will be remembered as when COVID-19 finally caught up with the Golden Age of Television.
Two years ago, the TV landscape was unbelievably stacked with great shows. Then the pandemic hit in early 2020, and a year later we saw perennial favorites like, "Better Call Saul", "Stranger Things", "Peaky Blinders," "The Marvelous Mrs. Maisel" along with highly anticipated shows like Michael Mann's "Tokyo Vice" get pushed to 2022.
Transportive Hollywood Power: Film Director Michael Mann on Filming in Japan
Side Note: Could there be a more important intro song than what's chosen for "Tokyo Vice?" It's competing with maybe the most iconic show opening in television history in its sister series, "Miami Vice."
That being said, 2021 was another fantastic year of television for both the casual and dedicated viewer alike.
Before I get to the top 10, I want to cover a few things (minor spoilers ahead), and if you're just here for the list you can scroll down to the bottom. First, it's important to note: I don't have Hulu or Apple TV+ and so I've heard how brilliant "Ted Lasso" and "The Great" are but haven't screened either yet.
Also, I watch a lot of TV that never makes it onto this list. For example, I dropped 17 shows this year. Shows can be dropped after watching just a single episode like, say, "Wanderlust," or I just never get around to finishing them, like "Locke & Key" and "Duty/Shame."
Also, "The Expanse" (one of my favorite programs) just dropped its sixth and final season. Similarly, other shows that release new material late in the year, like "The Witcher" and "Station 11," have a hard time cracking this list.
Middle of the Pack
There are a few shows that don't make the Top Ten or even Top Twenty but are worth mentioning, like "Disenchantment" from Matt Groening. The animated series is the most beautiful of his big three shows: "Disenchantment" "The Simpsons" and "Futurama." It also shares the most interesting storylines, but it's missing something extra to take it from solid to excellent.
Mostly, it's missing humor.
Disenchantment | Welcome to Dreamland | Netflix
"Flack" and "Panic" are both interesting shows that are also missing a special sauce.
Thankfully "Billions" has ended ("What, they rebooted it?") about three years too late. Hopefully "Succession" will realize the mistakes made by the producers of "Billions" and end their show this season or next at the very latest.
I enjoyed "The Irregulars" more than "Shadow and Bone" but apparently that's just me. "The Irregulars" didn't get renewed but "Shadow and Bone" proved exceedingly popular. At least they're bringing "Warrior Nun" back in 2022.
"Snowpiercer" had an interesting season but can't seem to find its footing on solid ground… pun intended.
"Hanna" wrapped up with a solid third and final season, but the show lost its way after outliving the source material.
"Occupied" had a weak third season but the first two made for fantastic television.
"The Nevers" was predictable and overly familiar, but good.
"Yellowjackets" is going to be either a top 10 show or middle of the pack series. It's hard to say which at this point.
The Worst Show of the Year
I hated HBO Max's "The Head." From its dumb name to the ridiculous notion of what living on the ice at the South Pole in the middle of winter is like. The research station feels like a Vegas hotel, from the characters wearing just jackets outside and no head coverings because you know it's not THAT cold (actually it can get to a balmy -81º in the winter) to it constantly storming (with lightning) like it's a gloomy, coastal England town.
The Head | Official Trailer | Max
What I despise the most about "The Head" is how it plays into fantasies about scientists (and yeah, spoilers ahead — I wish I could spoil this whole show) who will do anything for research funding, fame and fortune.
Really? You know because at the end of the day there isn't much of a difference between a day trader on Wall Street and a scientist who has dedicated his or her life to producing new knowledge for humanity. Clearly they have a similar set of ethics, right?
HBO, do better!
The Top Ten Best of the Best…
"Squid Game" — Netflix 

Korea has realized that you can create amazing television if you invest in character development and frame those lives in deep ethical dilemmas.
Squid Game | Official Trailer | Netflix
"Succession" — HBO
This season has been a little uneven, but nothing captures the disintegration of the United States better than "Succession."
"Wheel of Time" — Amazon Prime
Episode 5 was its weakest so far, but "Wheel" is such a needed reboot of the fantasy genre; it's like a palette cleanser from "Game of Thrones."
"Sweet Tooth" — Netflix
A very tender and emotional show. Glad it earned a well-deserved second season.
"Ragnarok"— Netflix
This show is just genius and so wonderfully anti-Disney and anti-Marvel at the same time.
"Midnight Mass" — Netflix
A reimagining of the vampire lore in a proudly satisfying bit of horror.
"Resident Alien" — Syfy
Alan Tudyk's quirky little buddy comedy is worth the watch.
Syfy's Resident Alien - Official Trailer (2021) Alan Tudyk
"Sex Education" — Netflix
The series just keeps plugging along with characters we've come to love facing challenges we're thankful to have survived.
"30 Coins" — HBO Max
I loved this little slice of horror from Spain.
"Ghosts" — HBO Max
It's hard to explain just how easy this BBC show is to watch. It's funny, sweet and unpretentious, and it brims with good British humor.
The Next Best Ten
"Sex Lives of College Girls" — HBO MAX
I was expecting to dislike this show with a vengeance, but it's actually pretty funny.
"The Girlfriend Experience" — Starz
I thought about this show maybe more than anything else this year. The questions posed were profound for our near future AND it got back to the roots of what made Steven Soderbergh's movie, "The Girlfriend Experience," so brilliant.
"The One" — Netflix 

It's a good little piece of corporate drama.
"Brand New Cherry Flavor" — Netflix
It's inventive horror, and any show with an oubliette is a win in my book. Plus, it delivers a great witch story.
"Made For Love" — HBO Max
This show made me laugh out loud often. Ray Ramano is just such a great actor. Wish he was in more projects.
"Cowboy Bebop" — Netflix
Fanboys complained about the adaptation, but this show was awesome, from the music to the casting and story. It's too bad Netflix pulled the plug on it so quickly.
"Into The Night" — Netflix
My guilty pleasure and the second season did not disappoint.
"Invisible City" — Netflix
An odd and interesting show from Brazil full of Brazilian mythos.
"Rick & Morty" — Cartoon Network 

A solid season that peaked after the first episode, but still it's Rick & Morty so even a bad episode is still better than most shows.
"Trese" — Netflix
I like shows about other cultural mythos and this anime from the Philippines had me hooked from the start. It's a lot at first but the story and ethics are solid.
So that wraps up another season of television. How about you, what made your best list for the year? Share your thoughts in the comments section below.