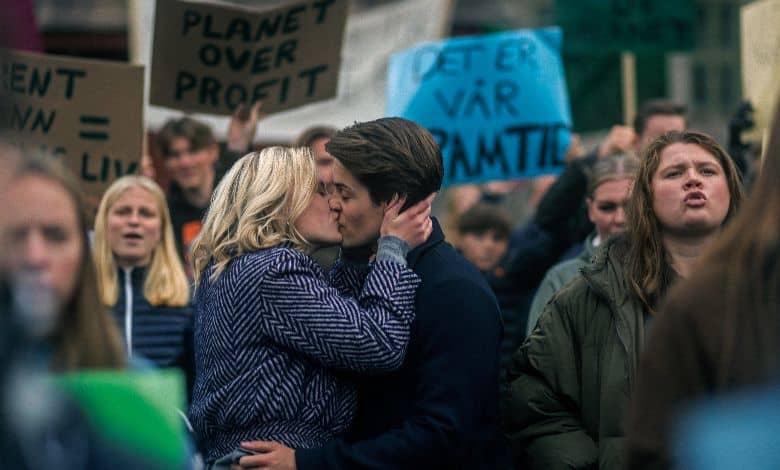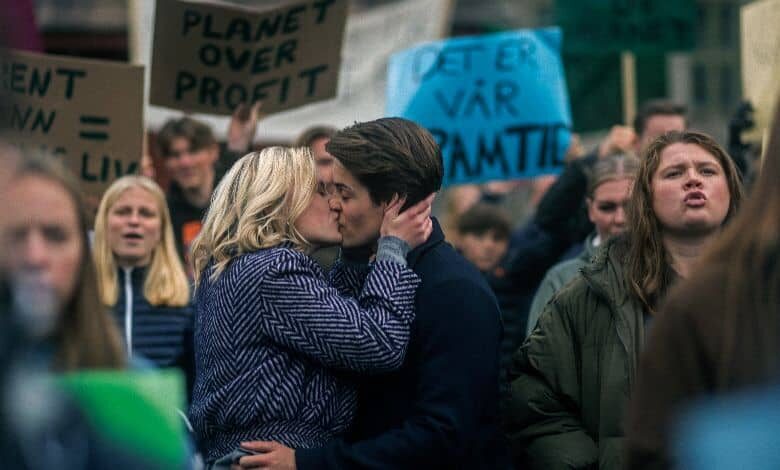 COVID-19 lockdowns disrupted Hollywood productions for a spell, but we're once again in the middle of an excellent year for television.
There are now so many different streamers and networks that it's impossible to watch everything. The best shows bubble their way to the top via word of mouth, social media and critical reviews.
Here are the top 10 shows of the year … so far.
'The Expanse' (Amazon Prime)
You either love this show, know nothing about it or tried watching it once or twice and gave up. For those of us who were hooked from the beginning it's the best sci-fi show since "Star Trek: The Next Generation."
The Expanse Recap | Seasons 1 to 4 | Prime Video
This season gave us some memorable moments (prison shower fight, Naomi's jump) along with superb acting. There's just one season left of this remarkable series. It's never too late to jump in AND, speaking of never too late, if you missed "The Americans," get on that.
'Ragnarok' (Netflix)
The second best show of 2020 offers Thor and Loki done right (non Disney, non Marvel). The series picks up right where the last season ended with Magne (David Stakston) learning more about what it means to be a god as he prepared for a decisive battle with the Ice Giants.
There are only six episodes per season, so it's a minimal investment for what has become one of the best shows on television. "Ragnarok," more than any other series, snags word of mouth buzz. Strangers often ask me if I've watched it. I have. And I love it.
'30 Coins' (HBO Max)
Horror is having its day right now. Executives realize there's a dedicated bunch of fans that watch horror year round and not just on Halloween. This series had a good amount of scares but was also unique in its premise. The build up to the season's final battle proved tense, too. It's from Spain and subtitled but more than worth it.
'Resident Alien' (Syfy)
This show from, "Firefly's" Alan Tudyk, is like a "Mork and Mindy" reboot. The series arrived just when we needed something so funny and joyful. The chemistry between Harry Vanderspeigle (Tudyk) and Asta Twelvetrees (Sara Tomko) is real and the side characters are fun to watch.
'The Nevers' (HBO)
This show is made for adults who were kids in the '80s. It offers a dash of Adam West's "Batman," "The Wild Wild West," "The Avengers" and… O.K, it's a bit derivative, but that doesn't mean it isn't good TV. I really liked the casting… just a near perfect pitch for each character, and the show packs plenty of surprises along with cool super powers. It's like a Victorian version of an "X-Men" story, but good.
'Occupied' (Netflix)
This show, like "Babylon Berlin," seems to be a peek into our immediate future in a way that "Black Mirror" did without the high-tech angle. The premise? Norway decides to shut off its oil and gas production and then is invaded (and occupied, hence the name of the show) by Russia.
It's tense political drama, and the first two seasons delivered stellar television. If you like shows like, "The West Wing" and "The Americans" you'll enjoy "Occupied" – Norwegian with subtitles.
'The One' (Netflix)
Imagine what would happen if scientists discovered, through genetics, how to find your perfect romantic match? What kind of mayhem would ensue? Would you take the test? What if you were already married? Underneath this fascinating premise is a taut corporate drama with a determined CEO who'll stop at nothing to win. Imagine the CEO from Theranos, and you have an idea what "The One" is all about.
'Snowpiercer' (TNT)
This was a weird second season for one of 2020's best dramas. Jennifer Connelly (Melanie Cavill) left the show in a way that took the viewer out of the story and into the realities of casting and expenses.
Snowpiercer Trailer: Season 2 Premieres January 25, 2021 | TNT
Daveed Diggs (of "Hamilton" fame) is more than game enough to carry this show. Hopefully they'll patch things up and get a third season back on the rails. I think I speak for other "Snowpiercer" fans when I want the action to move off the train in season three. Plus, any series co-starring Sean Bean is a winner.
'Made For Love' (HBO Max)
The second comedy on this list, Ray Romano's "Made for Love" is just brilliant and funny. If you're recently divorced it will likely hit too close to home, but it's so good.
'Invisible City' (Netflix)
This quickly little Brazilian show deserves a nod if only because it's a pure joy to spend time in that country, albeit virtually. The show is about Brazilian myths come to life and, like "Occupied," the narrative touches on global warming.
Honorable Mentions
"The Irregulars" "Shadow and Bone" and "Panic" are three shows about empowered teens. I personally liked, "The Irregulars" best (it's since been canceled) because of the 1890s London setting and connection to Sherlock Holmes, but all three are worth a watch.
"Panic" which is like "Survivor" meets "Hunger Games," is interesting and "Shadow and Bone" might be the biggest hit for Netflix this year so far.
What I'm Watching Now
Netflix's "Sweet Tooth" is based on a comic books series I read in the late 2000s. The show is well done and a bit sad, following half human hybrids trying to survive in a post-apocalyptic world.
What I'm Most Looking Forward To On The Back Nine?
"Marvelous Mrs. Maisel" (Amazon Prime) — Season 4 was sadly delayed by the pandemic, but we could see new episodes drop in December.
"Better Call Saul" (AMC) — The final season where Walter White (Bryan Cranston) enters the story AND we get to find out what happens to the amazing Kim Wexler (Rhea Seehorn) and Jimmy McGill (Bob Odenkirk).
"Succession" (HBO) — Season 3 late year drop, possibly December.
"Peaky Blinders" (Netflix) — Season 6 should debut by year's end, but it may not include the beloved and recently deceased actor Helen McCrory as Aunt Polly.
"Foundation" (Apple TV+) — Isaac Asimov's space opera drops in the Fall.
"Lord of the Rings" (Amazon Prime) — Prime's venture into Tolkien's world drop was delayed by COVID-19 but expect at least a few episodes to bow in December, they hope.
"Tokyo Vice" (HBO) — "Miami Vice" meets Tokyo… Michael Mann will be back this year.
"Rick and Morty" (Cartoon Network) — June 20.
"Stranger Things" (Netflix) — Likely delayed until 2022.
"The Witcher" (Netflix) — Q4 2021.
"Wheel of Time" (Prime) — December 2021.
"Sex Education" (Netflix) — Second half of 2021.
"Midnight Mass" (Netflix) — October 2021.