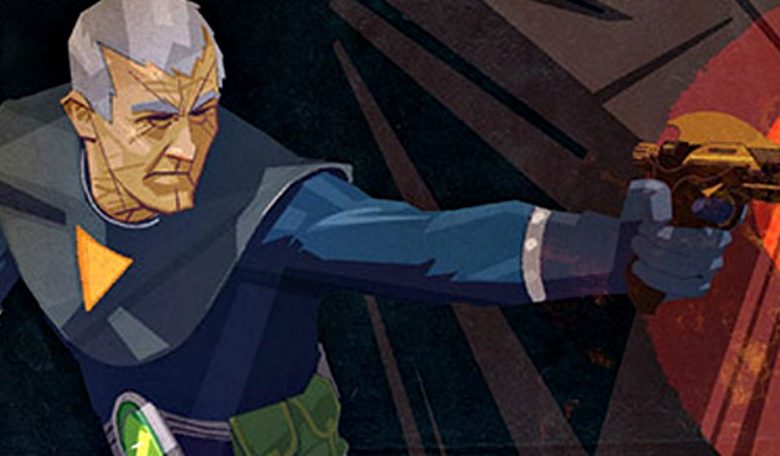 Let's face it. With the number of comics coming out each week, there's no way anyone could compile a true "best of" list. Instead, I've pulled together some representative titles that – at least for me anyway – have been must reads over the last 12 months. Some are surprises. Some are golden oldies. And at least one is NSFW.
Flash Gordon
Let's start with an old title with a renewed lease on life. Dynamite Entertainment has shaken the space dust off of this chestnut – yet still kept it true to its 1930s feel. Yes, it takes place in contemporary times, but the visuals are firmly rooted in the serials, which ran from 1936 to 1940. Flash is still brave, daring and brash. Ming is still terrorizing Earth, though Flash seems to have stopped his initial attack and is now learning more about Mongo and its inhabitants. Writer Jeff Parker understands his character enough to keep it light, while still keeping the pacing tight.
Starlight
In keeping with the golden oldies theme, Mark Millar brought us the limited series "Starlight." Think of it as an aging Flash Gordon-like character (hilariously named Duke McQueen) living out his remaining days on Earth. In his youth, he rocketed to another planet and saved the population from their evil leader. Upon returning home, no one believed his incredible story. Forty years pass, and as he is burying his wife, McQueen gets the call to help his alien friends once again. If you can't find the book, you may be able to catch it on the big screen.
Moon Knight
This one really surprised me. Moon Knight isn't even a third-tier Marvel character. (It feels like he's the only Marvel character without a movie or television show planned.) I've read some of his books in the past and found him to be a moderately interesting character. Mercenary Marc Spector is left for dead near the crypt of an Egyptian god and is transformed into the "Fish of Khonshu." Oh, he also suffers from multiple personality disorder. (See why there hasn't been a lot of movie talk?) Writer Warren Ellis has written some very tight single-issue stories for this year's 2014 relaunch. In an era when the major publishers are looking for longer (and interconnected) story arcs, the single-issue "Moon Knight" is a welcome change of pace. And the artwork by Declan Shalvey is eye-popping.
Shadow Hero
Looking to expand the 1940s Blazing Comics hero the Green Turtle, Gene Luen Yang and Sonny Liew wrote a back story for the Chinese hero. It's a fairly standard origin story – humble beginnings, mystical powers, a murdered parent – but it's a good read with lots of comic moments. And it's refreshing to see a person of color as a superhero.
Sex Criminals
This one started in late 2013, but most of its issues were published this year. It's the story of a couple that realizes they have the ability to stop time when they have an orgasm. The couple acts like X-rated  Robin Hoods by using their…uhhhh… "powers" to rob banks then use their ill-gotten gains to save a cash-starved library. It's a romp … and then some.
Again, these are just some highlights. I've been enjoying a lot of what I've been reading, including Spider-Verse and DC's Injustice: Gods Among Us. As for 2015 highlights, I'll preview that next week, true believers!
Tom Smithyman is a newspaperman turned marketing executive. A comic book enthusiast since the '70s, he tries to keep up with these alternate realities while juggling a professional career, family, community theater roles and passion for travel. Connect with him on Twitter @tsmithyman andlinkedin.com/in/tomsmithyman/