Interviews
Journalist: Mr. Rogers Worked Tirelessly on Being Kind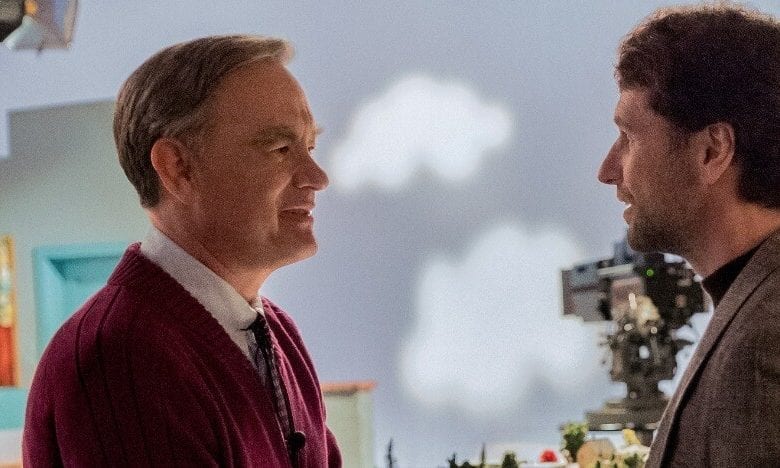 Journalist Tom Junod met Fred Rogers roughly 20 years ago with plenty of questions in mind.
Junod needn't have bothered.
"He didn't answer a single one of my questions over the course of three weeks of hanging around with him," Junod says. "He got me to open up … that was his technique. I had to decide if I would resist that or go along with it."
Junod chose the latter, resulting in a masterful essay published in 1998 by Esquire Magazine. That story isn't done yet, though.
"A Beautiful Day in the Neighborhood" cast "The Americans'" Matthew Rhys as Lloyd Vogel, a feature writer based on Junod. Lloyd must interview Rogers, played by Tom Hanks, for what's meant to be a frothy magazine profile. What happens next echoes Junod's experiences with the children's TV star, a tale essaying Rogers' legacy of kindness.
A BEAUTIFUL DAY IN THE NEIGHBORHOOD - Official Trailer (HD)
Junod first heard Hollywood wanted to turn his Esquire feature on Rogers into a feature film in 2014. It's the first time any of his celebrated writing projects caught fire in Hollywood.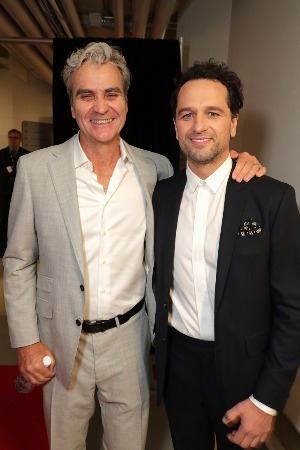 The film, out nationwide Nov. 22, focuses on Lloyd's journey, and it's a bumpy one. He's married with a young child, but his acrimonious ties to his father (Chris Cooper) remain unresolved.
In short, he's a mess.
Hanks' Rogers is there for him, the start of a friendship which powers the film.
"The thing people expect is for Tom to imitate Fred," Junod says. "It's different than that … Tom uses his own moral standing to channel Fred's."
Hanks, a two-time Oscar winner, sells the transformation from the opening scene, the writer says.
"He somehow embodies Fred … that thing that Fred had," he explains. "I don't know how another actor would have done it."
The "thing" captivated audiences for decades via his PBS series, and it shows no sign of abating. Last year, "Won't You Be My Neighbor" became a documentary smash, earning $22 million at the U.S. box office.
WON'T YOU BE MY NEIGHBOR? - Official Trailer [HD] - In Select Theaters June 8
The feature examined Rogers' work, his inspirations and the show which touched millions of lives, young and old.
Junod is happy to promote "Beautiful Day," a tribute to his lasting bond with the late Rogers. He's equally giddy to break down a sequence in the film between Fred and Lloyd. They're seated at a casual restaurant, talking, and Fred asks for a minute of pure, unadulterated silence.
One whole minute … in real time.
"What makes that scene remarkable is what makes the movie remarkable… he's not just asking Lloyd Vogel. He's asking the audience for minute of quiet [too]," he says. "When I saw it with an audience … the weight of that minute, it's an amazing piece of movie making, breaking down the fourth wall … you really feel it."
FAST FACT: Tom Junod won the National Magazine Award – twice. Still, he called himself a "super screw-up" as a younger man, crediting college courses in history and fiction writing for turning him into a writer.
Rogers remained a humble soul, embarking on the same daily habits for years (swimming and prayers among them). What Junod appreciates about "A Beautiful Day" is how it showcases "Fred's form of kindness and empathy as a practice, something you have to work at."
Junod was a small part of Rogers' process.
The children's star "kept files on people that he knew and loved and prayed for … I was one of them," he says.