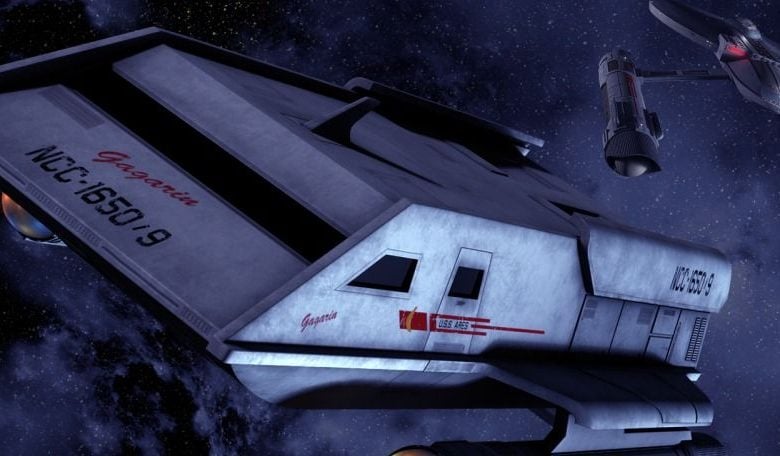 Instead of reveling in the franchise's 50th anniversary, it is mourning the loss of one of the youngest members of its family, actor Anton Yelchin.
Anton Yelchin Remembered By Star Trek Family
The upcoming "Star Trek Beyond" sequel is suffering poor word of mouth due to its initial trailer. And diehard "Star Trek" fans are being punished through a high-profile lawsuit.
That fight is far from over.
Corporate parents Paramount and CBS just announced new rules to clarify how fans may use its characters and starships for their own fiction. The regulations – including a $50,000 ceiling on contributions, a ban on the use of professional actors and a limit on the length and number of episodes that can be created – drew a fierce reaction from the fan fiction community.
Team Axanar responded with similar rage.
"These guidelines appear to have been tailor-made to shut down all of the major fan productions and stifle fandom," executive producer Axanar Alec Peters said in a statement to TheWrap. "In no way can that be seen as supportive or encouraging, which is very disheartening."
FAST FACT: The official "Prelude to Axanar" video has generated more than 2.4 million views since its Aug. 2014 debut online.
As previously reported, the CBS and Paramount sued Axanar, an ambitious fan fiction movie that has raised more than $1 million to tell an early story of the Federation vs the Klingons.
Starring in the would-be production are several professional actors who have appeared in previous Trek incarnations or are well known to genre fans. Those stars include Gary Graham, Richard Hatch, Tony Todd and Kate Vernon.
Previously, the studios had allowed this kind of fan fiction to exist, provided they weren't sold publicly.
With a big-budget movie debuting in July and a new streaming "Star Trek" series due in early 2017, the studios are unwilling to permit any kind of competition – real or perceived.
The guidelines and lawsuit appear to have done little to slow Axanar's momentum.
AXANAR - "Honor Through Victory"
The registered nonprofit organization is still accepting donations on its web site, and just this week released a new trailer.
Fans will have their chance to weigh in July 22, when Paramount's "Star Trek Beyond" hits theaters.