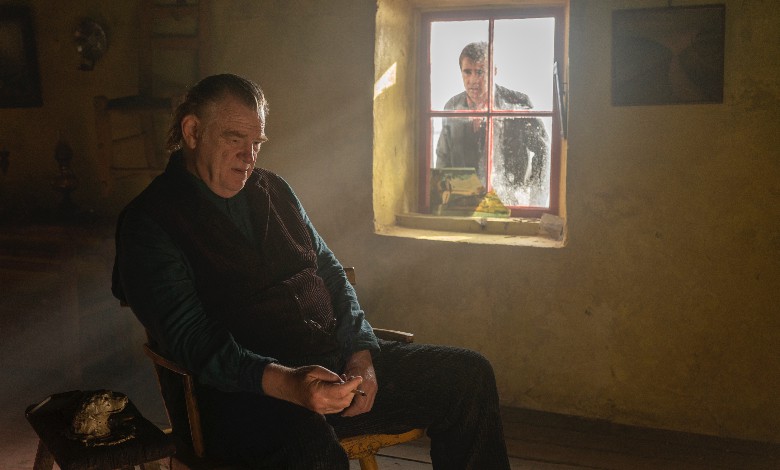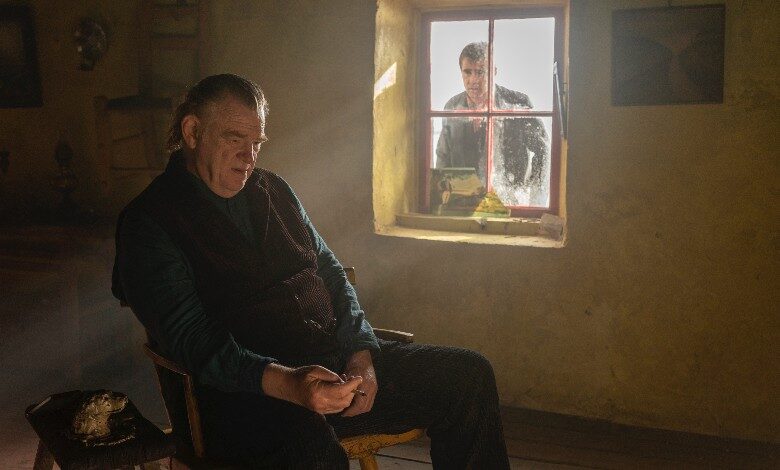 Irish humor can be quick, cutting and oh, so dark.
Filmmaker Martin McDonagh ("In Bruges," "Seven Psychopaths") delivers a master class in his culture's humor via "The Banshees of Inisherin."
The tale of a friendship's dramatic decline offers laughs between the cringe. The tale also spins an anti-war message we've never seen before, something as unexpected and rich as the rest of this yarn.
THE BANSHEES OF INISHERIN | Official Trailer | Searchlight Pictures
Colin Farrell stars as Pádraic, a simple-minded soul who treasures his regular pint with long-time chum Colm (Brendan Gleeson). They live on a remote island off the coast of Ireland circa the mid 1920s, and life is … bland.
The duo's pub visits offer camaraderie, if nothing else, but one day Colm decides he's no longer interested in their bond.
Please leave me be. I have other things more important than chit-chat, like fiddle playing.
Pádraic is confused, then devastated. His loyal sister Siobhán ("Ray Donovan's" Kerry Condon) tries to rally his spirits, but the middle-aged man can't process the end of a friendship.
Colm refuses his old chum's pleas again and again. When Pádraic won't let the friendship go, Colm suggests a bleak way to show how serious he is on the subject.
Kerry Condon Interview: The Banshees of Inisherin
"Banshees" sounds like a simple tale, but the story's beauty lies in its complexities. Life on the island is cruel and punishing, with the mainland far enough away to make their isolation feel like something you can hold in your hand.
A local shopkeeper is so desperate for gossip, any gossip, she squawks at a customer with nothing new to spill. The island is so small that any friendship fissure is shared in record time, and sometimes the company of a worker donkey can make a difference.
That proved to be a painful bond for Farrell, apparently.
So Pádraic's lament is real and heartfelt. Farrell's expressions sell his concern, his face crumpling at the thought of losing a pal. Colm is resolute, eager to spend his days writing music, art that can last longer than his material form.
Meanwhile, fighting can be heard from the mainland between the Irish Free State and the IRA. It's a very minor plot point that speaks to a larger matter. Can war be explained, in part, by a hunger for conflict, for distraction?
Can this friendship be saved? And, if not, how far will Pádraic go to try?
View this post on Instagram
McDonagh's script is savage and sweet, brimming with laugh-out-loud moments delivered with care and consideration. Condon is the revelation here, a proud woman whose life didn't turn out as expected. She's strong but humbled by her day-to-day struggle and her bond with her brother is showing its limits.
We've come to expect greatness from Gleeson every time he graces the screen, but this may be Farrell's most haunting turn. His handsome visage is aging, and the pain he brings to the screen is remarkable in its depth.
Barry Keoghan offers more comic relief as Dominic, who some might cruelly refer to as the Town Idiot. His arc offers more example of the cruelty built into the human condition.
"Banshees" might be a miserable experience if not for the vibrant humor infecting every scene. There's joy in pain, discovery in loss, and McDonagh's wonderful film reminds us why.
HiT or Miss: "The Banshees of Inersherin" sneaks up on audiences, deftly blending heartache and isolation in ways we haven't seen before.