Opinion
Industry News
'Attack of the Doc!' Takes Loving Look at G4TV's Pre-Woke Glory
Gaming channel's subversive style, sense of humor honored in upcoming doc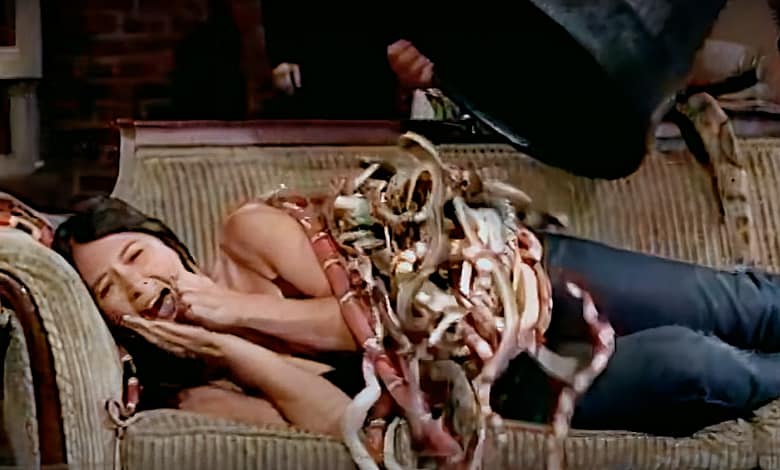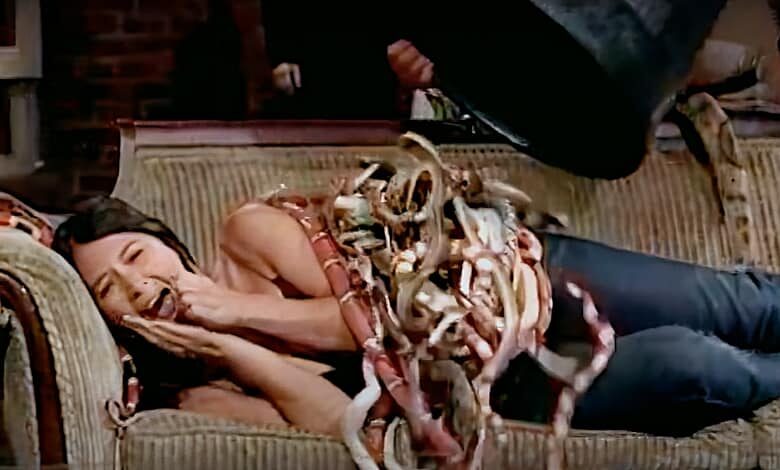 Remember rambunctious cable channels where anything went (and often did)?
The team behind "Attack of the Doc!" does.
The documentary recalls the heady days of G4TV, the cable channel dedicated to gaming culture. G4 offered much more than video game updates. The channel's anarchic spirit meant a collision of culture, gaming and off-the-wall yuks.
Attack of the Show's "Best Of?" Or "Just Some Old Found Clips?"
Breakout star Olivia Munn co-hosted "Attack of the Show!" the channel's signature news showcase. Her beauty, gaming chops and willingness to go with the irreverent flow forged the channel's place in pop lore.
ATTACK OF THE DOC! | Official HD Trailer (2023) | DOCUMENTARY | Film Threat Trailers
Chris Gore, Film Threat founder and "AOTS!" contributor, makes his directorial debut with "Doc!"
The film, debuting April 24 on VOD platforms, promises to answer lingering questions remaining from the channel's cancellation. The release date marks the channel's 21st anniversary.
Gore, who appeared on "AOTS's' DVDuesdays segment, will be on hand during the film's world premiere April 21 at the Frida Cinema in Southern California.
The documentary features a crush of pop culture stars and G4TV alums including Joe Rogan, Wil Wheaton, Whitney Cummings, Joel McHale, John Cena, Stan Lee, Tom Green, Chris Hardwick and Alison Haislip.
"Attack of the Show! was unique, way ahead of its time and was a milestone that had a huge impact on geek culture. Its core audience is one of the most coveted around the globe… Frankly, G4TV and Attack of the Show! are responsible for making it cool to be a nerd," Gore said in a statement. "And at the end of the day, I hope the documentary entertains fans and reminds them of a time when a TV show could be dangerous and provide some laughs without fear of being canceled."
G4 went the way of the VHS tape in 2012 but lingered for two years before officially shuttering. The channel enjoyed a brief revival in 2021 hoping to bank on the video game explosion.
The new G4 embraced a more progressive tone in its return, epitomized by alienating host Indiana "Froskurinn" Black. She infamously blasted sexism within the gaming industry on-air, a tone which the rebooted channel's critics cited for its downfall.
Munn's reported return to the franchise never happened.
The new G4 went silent last year following a consumer exodus that left roughly 1,000 viewers, on average, tuning in.