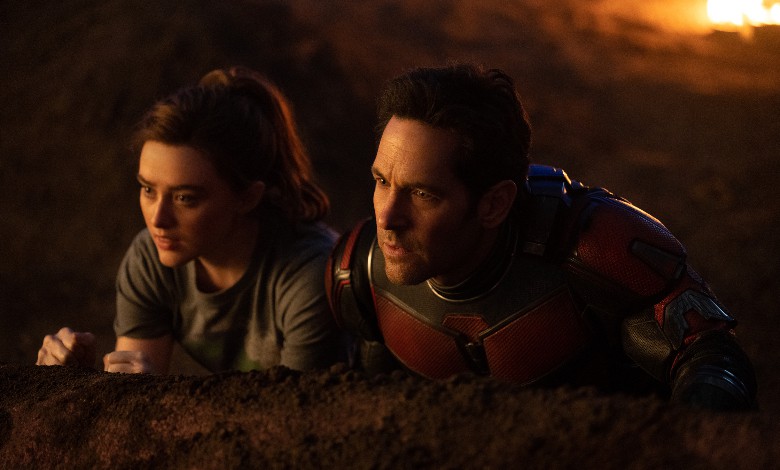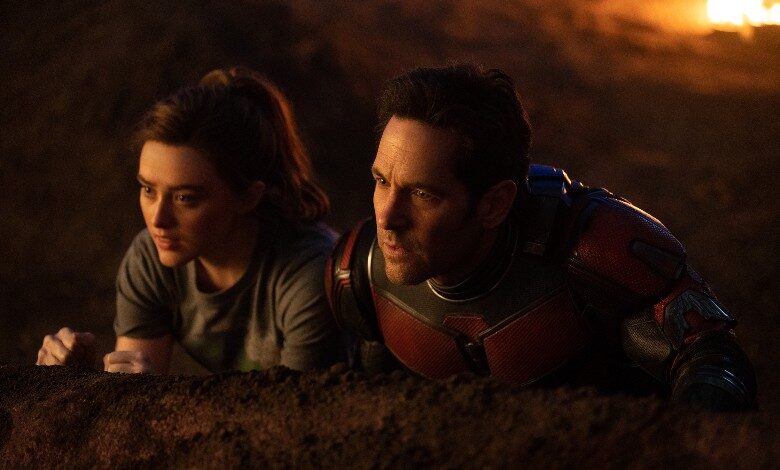 The beauty of the "Ant Man" saga, beyond Paul Rudd's chipper presence, is how small it is compared to other MCU romps.
It's not a reference to our diminutive hero. The stories lack the global gravitas of, say, "Captain Marvel" or the "Guardians of the Galaxy" films.
Smaller can be better, especially in the oft-bloated MCU. "Ant Man and the Wasp: Quantumania" ditches that approach.
Uh oh.
It's massive, both in the imagination department and the villain, a monster meant to anchor the MCU's fifth phase. Co-star Jonathan Majors might just be a Thanos-sized threat to our colorfully clad heroes.
Ant Man grows as easily as he shrinks, and it turns out his franchise can, too.
Marvel Studios' Ant-Man and The Wasp: Quantumania | New Trailer
Scott Lang (Rudd) is balancing life as an Avenger with parenting his strong-willed daughter, Cassie (Kathryn Newton).
She's got some inner Pym in her, concocting a new way to conjure the Quantum Realm. That after-school experiment backfires, sending father and daughter, along with the Pyms – Hank, Janet and Hope (Michael Douglas, Michelle Pfeiffer and Evangeline Lilly) into the mysterious realm.
They're stranded and scrambling to reunite, but they soon encounter a presence overseeing the fractured landscape. That's Kang the Conquerer, played with a calibrated sense of evil by Majors.
We'll stop the plot breakdown here, allowing audiences to explore this CGI realm and all it has to offer. Just know this may be the most visually ambitious MCU film to date, and the dedication to FX detail is wondrous to behold.
It's no "Avatar," but that's the only recent film that tops the splendor captured here.
Marvel Studios' Ant-Man and The Wasp: Quantumania | Visual Spectacle
Once again Rudd is the near-perfect hero — brave against impossible odds but always under-valuing his worth. It's a balance that hasn't worn out its welcome.
Newton's Cassie threatens to become either a Mary Sue type or SJW scold, but the awaiting adventure won't let either happen.
Douglas and Pfeiffer anchor a series of silly sequences early in the film, the kind that evokes more giggles than laughs. Yet screenwriter Jeff Loveness (no, Adam McKay isn't a contributing scribe this time around) turns those flourishes into something substantial in the third act.
Impressive.
So, too, is the film's structure. You'll point out some glaring plot holes, no doubt, but the story hurtles along with an efficiency that makes everything sharper.
View this post on Instagram
Director Peyton Reed ladles out the franchise humor once again, but it isn't as witty as in past installments. The wraparound framing, for starters, lacks the laugh-out-loud antics of "Ant Man and the Wasp." Rudd still keeps the elements light, even when the stakes are sizable.
The sequel offers solid new players, including a rough and tumble Katy O'Brian as a Quantum Realm warrior and William Jackson Harper as a mind-reading ally. That, plus an extended cameo by a recently canceled mega-star juices up the proceedings.
We're also given a secondary villain, who provides both chuckles and menace. No spoilers here, but his presence offers a sly connection to previous "Ant" yarns.
"Quantumania" kicks off the MCU's Phase V and not a moment too soon. The previous MCU wave crushed the franchise under the weight of wan sequels, woke purity measures and chaotic narratives.
What was the point of all those movies again?
"Ant Man and the Wasp" team up for a palate cleanser, and Majors seems ready to give the Avengers fits. Bring it.
HiT or Miss: "Ant Man and the Wasp: Quantumania" delivers a steady dose of thrills, imaginative creatures and heroism on a shockingly large scale.