Interviews
'American Underdog' Co-Director Shares the 'Trust Fall' Behind Kurt Warner Biopic
Andy Erwin blends faith, family and fate in a movie that seems too wild to be true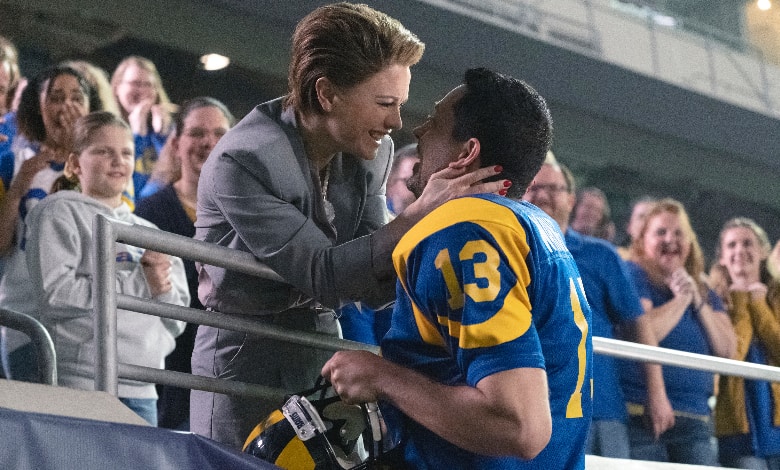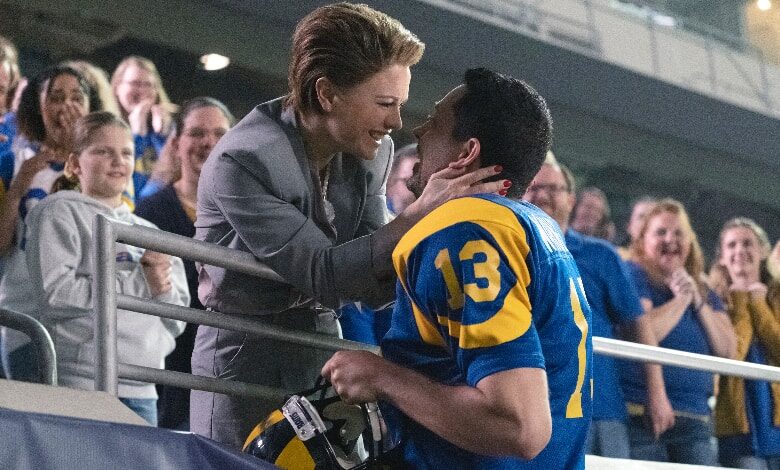 Andy Erwin says his new film, "American Underdog," hits theaters at a curious time in the culture.
"We've all felt like an underdog the last two years," the director tells the Right on Hollywood podcast, referencing the never-ending pandemic. "It's very easy to tap into that feeling."
That's true, but very few of us dreamed of playing in the NFL while stocking shelves like Kurt Warner did. That story is so incredible it feels like the work of a screenwriter's wild imagination.
It actually happened, of course, down to Warner's place in the NFL Hall of Fame. And now that journey is a major motion picture.
American Underdog (2021 Movie) Official Trailer - Zachary Levi, Anna Paquin, and Dennis Quaid
Zachari Levi plays a different kind of hero in the film, chronicling Warner's days as an Arena Football star and his ascension to NFL's Hall of Fame. It's also a love story, capturing how a young, disillusioned Warner met a spiky haired gal (Anna Paquin) who told him time and again she wasn't good for him.
Good thing he refused to listen.
"Typically, you have to invent set pieces to have the story structure you need," says Erwin, who once again teams with brother Jon Erwin to direct and co-wrote a feature film.
For Warner's story, the main problem proved condensing reality into a two-hour film. That includes a natural disaster that helped bring the couple in question together.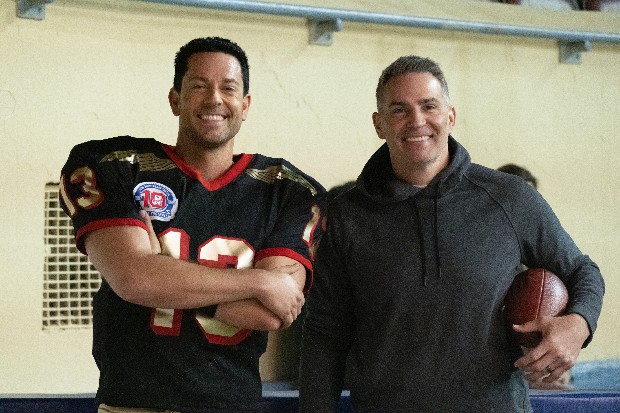 Kurt and Brenda Warner served as executive producers on the film, a creative marriage Erwin calls a "trust fall" for everyone involved. And, the co-director admits, that led to some conflicts along the way.
"The tension is in that healthy friction with respect in the middle," he says. "There were times when that was tough, but they played ball every time."
The football great ensured the Erwins didn't deify him or his ascent. In fact, he requested just the opposite.
"I don't wanna be a Pollyana Christian, to be portrayed as someone who gets all his stuff together. I wanna show the struggle, hardships, imperfections and flaws .. they were very open to that process."
To hear the rest of the interview, please visit Right on Hollywood.