Industry News
Opinion
'American Misfits' Show What's Missing From Stand-Up Today
Loftus, Landau and DeVito bring bipartisan howls to Colorado club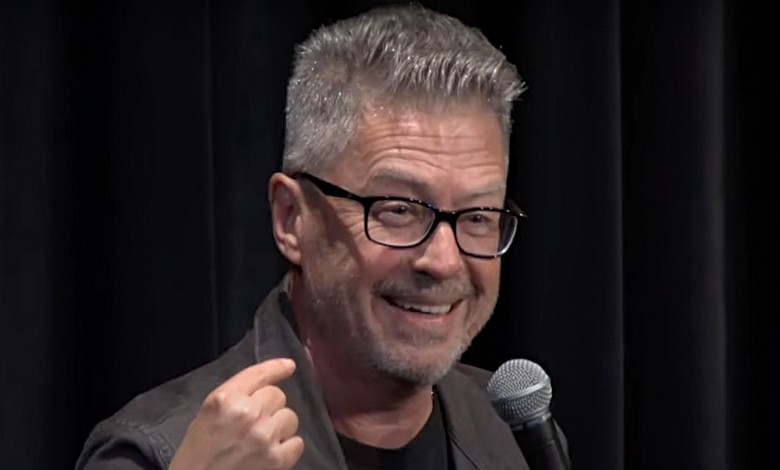 The three comedians descending on Denver this weekend don't look like misfits.
Michael Loftus, Dave Landau and Joe DeVito seem like everyday Americans, the folks you'd see at Starbucks or on line at the bank.
They dub themselves the "American Misfits" with tongue firmly planted in cheek. Each leans to the Right in one fashion or another, and it shows in their routines.
The result? Three very funny stand-up routines that hit subjects any comedian should tackle … but often don't.
Pandemic overreach
Trans swimmers
President Joe Biden
They're misfits, all right, but they could teach their peers something about the sorry state of comedy.
DeVito hit the Denver Improv stage first, focusing on middle-age woes like getting debilitating cramps during sex. The veteran comic knows his strengths, from precise verbal timing to self-deprecation on steroids.
He's a frequent presence on Fox News' "Gutfeld!" (as is Loftus) and it's clear his years of stage experience have paid off.
Joe DeVito gives stand-up performance
The funny routine delved briefly into identity politics, with DeVito sharing stories that poked fun at our diversity obsessions. Nothing seemed cold or mean-spirited, although Snowflake Nation might beg to differ.
They apparently weren't in attendance.
Loftus came next, bringing a swagger that made even the gentle jokes score. He's not an impressionist by trade, but he easily slipped into a gaggle of famous voices from President Bill Clinton to Ian McKellan of "The Lord of the Rings" fame.
The set featured the most blatantly conservative material. Loftus praised both Presidents Ronald Reagan and Donald Trump, particularly the latter's aggressive posture during his White House days.
The "That Show Tonight" star also mocked Californians for refusing to accept Trump's stunning 2016 electoral victory, something he experienced firsthand before fleeing the Golden State.
Conspiracy Lou nails it every time!
Landau, co-host of Blaze TV's "Normal World," set the night on edge more than once.
He opened by suggesting some trans people might be straight males eager to access female changing areas. He did so in the most vulgar way possible, but the point landed all the same.
The comedian's bleak style hits audiences in different ways, and at times the crowd wasn't sure how to react. Landau recoiled in return, sensing they weren't prepared to go to the dark places his material routinely explores.
He switched gears, spending much of his set on killer crowd work.
Audience members didn't serve up any comedic softballs, but Landau took whatever they shared and made them into four-course meals. An audience member's gig as a special ed teacher drew huge, inappropriate laughs.
HATE WOKE? YOU'LL LOVE THE HOLLYWOOD IN TOTO PODCAST
His gags about President Biden landed, and hard, from his wish that the 80-year-old had been using the cocaine found in the White House to his aged state.
"His eyes don't blink, they water," he cracked.
Three comedians. Three distinct comic sensibilities. What do they have in common? Each will follow the funny wherever it leads, even if it defies the progressive groupthink.
The "American Misfits" return to the Denver Improv tonight at 7 p.m. and 9:45 p.m.