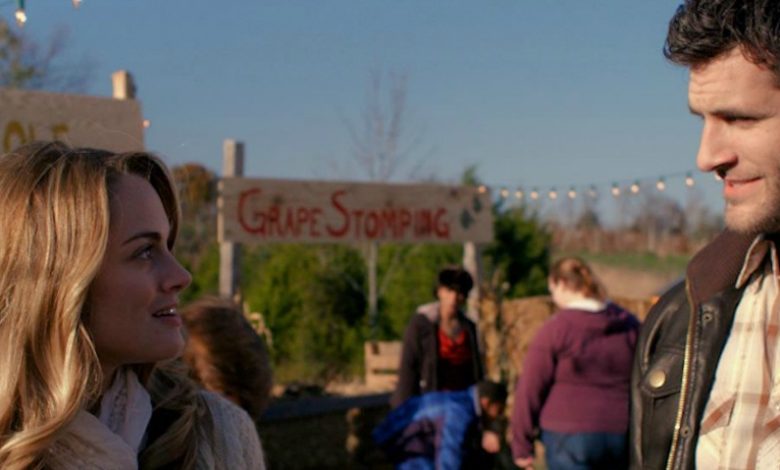 "I'd be on a plane, flying to play a show, reading a book on acting with no [movie] prospects," Powell says.
The Christian rocker loves his day job, but he's always dreamed of being in front of a movie camera. That's precisely where he is with "Caged No More," a harrowing faith-based thriller about human trafficking.
"Film has always been my passion," Powell says on the set of "Caged No More." "A film can make me ask questions or see things that nothing else can make me do."
.
In "Caged," Powell plays a former special ops soldier trying to rescue girls captured by traffickers. The girls in question were sold into slavery by their father, played by Kevin Sorbo. The film also stars Emmy winner Loretta Divine, Anthony Evans and Cassidy Gifford.
The film comes from the co-producers behind the smash "God's Not Dead" and hopes to raise awareness of human trafficking. It certainly did for Powell, who admits he wasn't aware of the scope of the problem before the project.
"Sadly, almost shamefully, I didn't aggressively seek out what's going on [regarding human trafficking]," he says. "As I read this script I began to do research on this subject … it's incredibly devastating how much it happens … it's been eye opening for us."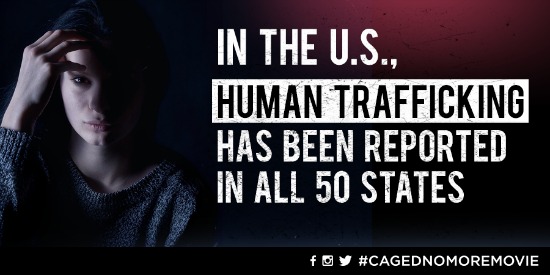 One particular story grabbed him and wouldn't let go. He recalls watching a documentary on YouTube where the workers at the Bunny Ranch shared how they entered the prostitution business.
"Ninety percent of them started being trafficked at 12 years old," he recalls. "They're voluntarily working [at the Ranch] now."
One particular employee recalled being raped almost daily after being captured.
"She was all smiles at first, but when you looked beyond that … she was just broken," he says. "It was in her eyes. I could see the pain she was dealing with."
RELATED: Kevin Sorbo's 'Handshake' Salutes Fatherhood
Powell wasn't sold initially on the script. He simply couldn't believe a father selling his own daughter into slavery.
"Is that really a thing?" he asked at the time. The film's production team forwarded him news clippings of similar horror stories. That was more than enough.
"This is a story we need to tell," he says.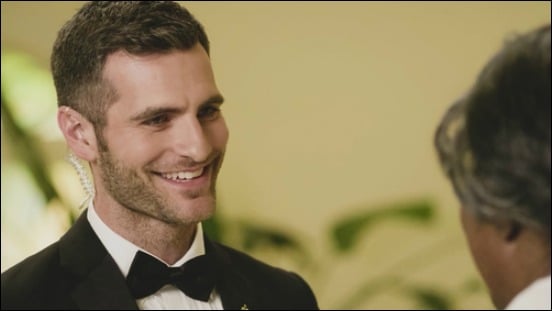 Powell longs to make movies, but he's careful which roles he accepts. He stood out in 2014's "The Song," the faith-friendly story of a star caught up in drugs and womanizing.
"As a believer I want to be cautious of the films I'm a part of," he says. "I want to make sure the film itself is saying something that I'm OK with and hoping to communicate."
FAST FACT: Kentucky's Attorney General Andy Beshear says more than $150 billion is made from human trafficking each year.
Powell isn't afraid to turn down projects – even those that align with his faith.
"There are some films that have a Christian stamp on them that, from a quality standpoint, simply aren't good enough," he says. "We need to do great stuff. I think that, over the last 12 months, audiences have proven they want to support great things."
Anthem Lights finds Powell crooning along with three fellow Liberty University students (Chad Graham, Kyle Kupecky and Caleb Grimm). The Nashville-based group delivers sweet harmonies with a decidedly spiritual bent.
Best of 2015 Medley | Anthem Lights
.
Powell's Anthem Lights continues to play and tour, but Powell can see himself squeezing more movie projects in when his schedule permits.
"I love music. I've been blessed that it's the way I provide for my family. What a privilege. But film is the thing that really moves me," he says.