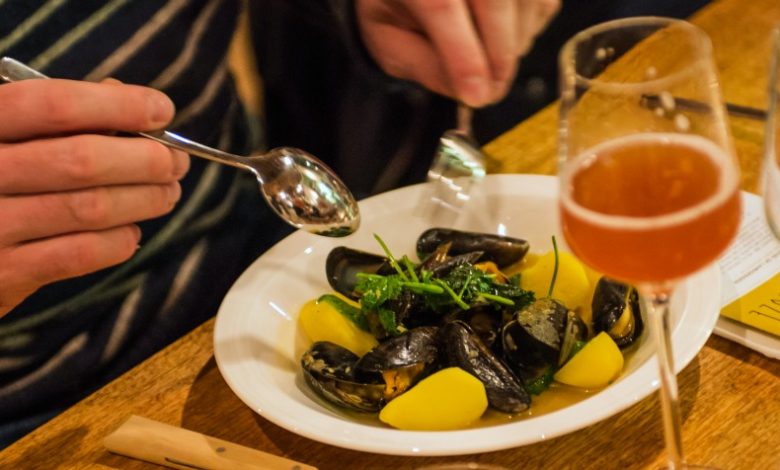 "I looked up and there was a movie poster for 'The Beastmaster,'" says Rexroad, referring to the '80s B-movie starring Marc Singer. "That's when I knew I found my place in the world."
Rexroad, now the Executive Chef/Assistant General Manager with Alamo Drafthouse Littleton, is the artist behind the theater's dinner presentations.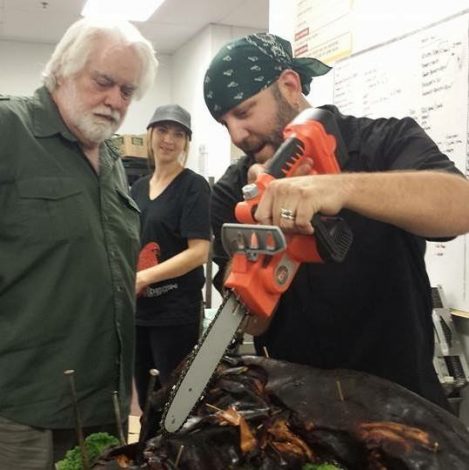 The movie lover's chain pairs new and classic movies with meals that capture their essence, if not their flavor.
Rexroad chooses most of the movies turned into culinary delights.That means watching the film in question, jotting down menu possibilities and then running them past the theater chain's corporate chef for approval.
"This is a mix between fast food, fine dining and catering, depending on what we're showing," he explains.
A dinner paired with the 2015 Bond film"Spectre" featured caviar and scrambled eggs among the courses. The latter came from a recipe taken directly from an Ian Fleming Bond novel.
"We really dive in to find out as much as we can about [a movie]," he says.
For a 2015 meal tribute to "Gangs of New York," the Alamo chef found inspiration from Daniel Day-Lewis' character – Bill the Butcher.
Including a steak in the meal presentation "writes itself," he says. Rexroad also took a line from the movie, "the blood stays on the blade," and used a splash of strawberry sauce on an upside down apple cake for dramatic effect.
Honorable Men - Gangs of New York (7/12) Movie CLIP (2002) HD
.
Some movies prove tricky to adapt to a dinner presentation. Take "The Exorcist," for example. "How the hell do I put food into this," he asks. To crack the film's culinary challenge he considered the movie's prologue set in Iraq.
"What if we base it on the actual demon in the child?" he asks. So Rexroad researched Iraqi food, went to Middle Eastern markets and "talked to old ladies who barely speak English."
The Littleton, Colo. theater held its first sake dinner last year. Given the state's hearty appetite for craft beers, though, Rexroad can slate a beer dinner about once a week.
Most of the theater's dinners take considerable planning, with the beer and food schedules planned months in advance. Others fall into place much more quickly, as was the case with the dinner around the horror romance "Spring." That was created from scratch in about 24 hours.
Pairing craft beers with dinner can feel a bit stodgy in some venues, Rexroad says. That doesn't mesh with the Alamo Drafthouse concept. So the chef keeps the mood lighter, more conversational. He personally introduces the food and film pairings. Later, he'll join in the conversation via email and social media.
"The whole point of the beer dinner is to heighten the experience of the movie," he says. And he doesn't mind sharing food tips if it means some patrons will try similar dishes at home.
FAST FACT: The Alamo Drafthouse chain began when Tim and Karrie League created a movie theater out of a parking garage in Austin, Texas
The Colorado native didn't know he'd find a job so aligned with his passions it sounded like a feel-good movie plot. As a teen he helped his father's Nashville-based catering company prepare food for film, music and commercial shoots. He met Robert Redford on the set of "The Last Castle" and worked backstage catering for the Country Music Hall of Fame.
"I was free labor," he says with a laugh.
He entered college hoping to study art and eventually trek across Europe. Instead, he became a dad at the age of 20. His career goals took a back seat to fatherhood.
A chef mentor suggested Rexroad, who paints, sculpts and plays several instruments, try culinary school.
"You'll never go hungry and you'll always have a job," he was told. Rexroad graduated from the Art Institute of Colorado's culinary school and worked several industry jobs before learning about the chef position in Texas. He had little trouble convincing his future bosses he was the right person for the gig.
"I love movies. I love beer. I love food. Back in Colorado when it's a snowy day I'd make homemade lasagna and watch all three 'Godfather" movies in a row," he says.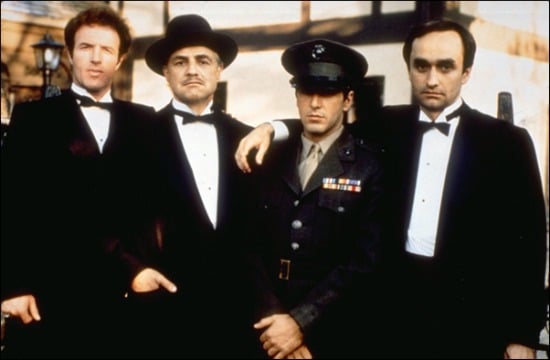 Now, it's his job to craft a similar experience for movie fans without breaking their budgets. Meals can average around $50, a sum that includes the film presentation. That can mean a food substitution to keep costs affordable. Some meals don't allow for such clever savings.
Take a "Django Unchained" dinner inspired by a meaty dining sequence later in the film. "If they're eating a spare rib [on screen] you can't cut a corner on that … and it's reflected in the ticket price," he says.
Rexroad keeps both the movies and his craft in perspective.
"Deep down, I think I'm a really good cook. There's a lot of things about food I've yet to touch," he says. "I try to cook things I've never done before. My test kitchen is at home where I can look up at the big-screen TV."
Upcoming dinner presentations at the Alamo Drafthouse Littleton:
I. Blueberry Pancakes with beer-infused syrup and powdered sugar – Paired with Asher Brewing Superfly Stout
II. Big Kahuna Slider and Fries – Paired with Asher Brewing Green Lantern
III. Douglas Sirk Steak, Bloody as Hell – Paired with Asher Brewing Green Monstah
IV. Beer Battered Pumpkin Pie and Honey Bunny Whipped Crème – Paired with Asher Brewing Tree Hugger
I. Pork and Vegetable Eggroll with peach-infused sweet and sour sauce and wasabi ginger soy redux – Paired with Oskar Blues Pinner Throwback IPA
II. Elvis Burger (beef patty, peanut butter, banana, bacon, Jalapeño fried onions, fried egg) – Paired with Oskar Blues Dales Pale Ale
III. Alabama Lane Cake with bourbon caramel, pecan praline and powdered sugar – Paired with Oskar Blues Hotbox Coffee Porter
Feb. 14 "Shaun of the Dead" Menu:
I. Brainless IPA – Hog Lumps (deep-fried pork rinds tossed in paprika and salt)
II. Brainless on Raspberries – Mixed Greens, goat cheese, candied pecans, balsamic and Brainless Saison reduction
III. Santa Cruz Brown – Bangers and Mash, gravy, raspberry gelee (infused with Brainless On Raspberries)
IV. Big Bad Baptist Imperial Stout – English Pudding with Brainless on Sour Apple-infused caramel dipped apples and peanuts
photo credit: Amuse-Gueuze via photopin (license)