Industry News
Contributors
Opinion
'Air' Shows Sneaker that Brought Racial Harmony to America
Ben Affleck's film defies Hollywood groupthink, praises capitalism and unity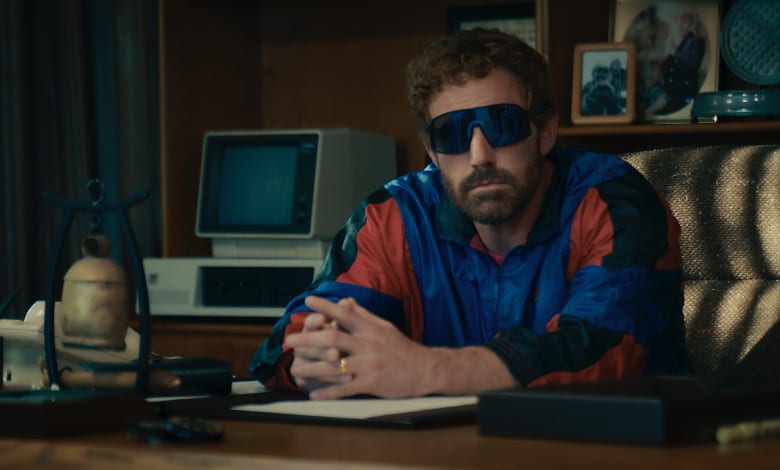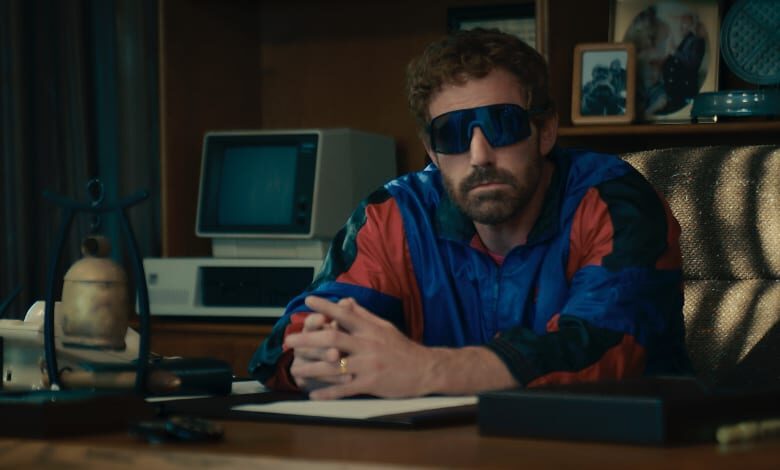 "A shoe is just a shoe until someone steps into it." If there's a quote that defines the Ben Affleck-Matt Damon movie "Air," that's it.
Set in 1984, "Air" tells the story of how Nike basketball shoe head Steve Vaccaro (Damon) sees a diamond in a young NCAA b-ball champion and risks it all to sign that winner to his company. At the time, Nike had virtually no presence in basketball shoes.
Let that sink in.
Air - Official Trailer (2023) Ben Affleck, Matt Damon
Company founder Phil Knight (Affleck) had built Nike by selling jogging shoes from the trunk of his car and on nearly insufferable Buddhist bromides. Having taken Nike public, Knight has come to focus more and more on keeping the board happy and only going for "knowable outcomes."
Vaccaro reminds Knight that there was nothing knowable in those early days. Nike's origins were all about innovation, superior design and taking risks. Three things our Founding Fathers used to create the Bill of Rights.
Risk is staring Vaccaro in the face in 1984. His mission at Nike is to sign major NBA talent. But the board doesn't believe anyone will wear a basketball shoe anyplace other than on an actual basketball court. This lack of foresight would keep Nike firmly confined to the running shoe business, and out of what Vaccaro believes is the future – basketball.
A longtime student of the game, Vaccaro sees an 18-year-old guard from North Carolina as the future of the game, the future of shoes and the future of everything in his world. But he has one problem:
Nike won't fund signing the young talent.
Sonny Vaccaro Talks New 'Air' Movie, Michael Jordan, Kobe & More with Rich Eisen | Full Interview
He has a total budget of $250,000 – nowhere near enough to sign the young but as yet unproven pro talent and other NBA targets Nike has in mind.
"All in" comes from poker, and is when a player decides to put all their chips in on one hand. Against the advice of Knight, his second-man Rob Strasser (Jason Bateman, who steals just about every scene he's in), Chris Tucker's Howard White and even the young talent's agent, Vaccaro goes all in on the young guard he believes will be the greatest talent basketball and Americans sports have ever seen.
He bet the house on a young man from Wilmington, N.C. named Michael Jeffrey Jordan.
RELATED: U2's BONO: CAPITALISM CRUSHES POVERTY
The threads and themes through "Air" are all about following your gut, owning it, taking risks and competing against the best. In 1984 Nike is in a distant third in its competition with Adidas and Converse, both of which have basketball endorsement contract budgets dwarfing Nike's.
Those behemoths already have the likes of Magic Johnson and Larry Bird on their rosters; capturing this young new talent should be a cinch for either of them and all but impossible for running shoe-focused Nike.
Vaccaro devises a whole new strategy. He enlists legendary Nike shoe designer Peter Moore (Matthew Maher), who comes up with a lighter, better-looking basketball shoe. And he creates the brand that will put the new player's name at the forefront, even ahead of Nike itself.
Everything about Vaccaro's plan is radical.
The shoe has more red on it than NBA rules allow, so Nike decides it will pay any fines the player incurs for wearing them – $5,000 per game. The branding is radical. The logo – of a man in flight with a basketball in his hand – is radical. The financial arrangements that the player's mother (played to perfection by Viola Davis) are so radical they threaten to upend the entire sports shoe and endorsement industries.
But the radical plan tied to a serious vision pays off. Vaccaro lands his target. Jordan signs with Nike, and basketball shoes move well beyond the court. What was a few million-dollar industry surpasses $4 billion – at Nike alone. Air Jordan will be a major brand forever, as it is decades after Jordan's retirement following his glittering career.
How Air Jordan Built A $3.6 Billion Sneaker Empire
The risk was real. Had Jordan signed with another company, Vaccaro would have lost his job and probably been forgotten.
In the same way that a shoe is just a shoe until the likes of Michael Jordan step into them, a land is just land until people step onto it and shape it to their principles and vision.
The Founding Fathers of the United States set the radical principles of individual freedom and the ability to perfect a union based on the power of the people in motion, and this land became the land where a young black man named Michael can have white, Hispanic, black, Asian and all kinds of other kids wanting to be like Mike.
When I think about the state of race relations in America today, I recollect all the false promises driven by the media and the culture. The election of Barack Obama was supposed to bring about a post-racial America. It didn't happen.
In fact, far from it.
Obama midwifed both the Black Lives Matter movement and the media's "mostly peaceful" canard as the country burned.
Reporter on the ground in Portland pushes back on 'peaceful protest' narrative
In some future reality, someone might gender and race-swap everyone in "Air" and remake it as an ode to wokeness. Ironically, the Affleck-Damon storytelling in "Air" is anything but woke.
It's an ode to America, to free enterprise, to striving to be the best and risking everything to get there. Most importantly it made millions of white kids, including this author, want to be a black man who could fly.
A.J. Rice, is President & CEO of Publius PR, Editor-in-Chief of The Publius National Post, and author of the #1 Amazon bestseller, "The Woking Dead: How Society's Vogue Virus Destroys Our Culture."