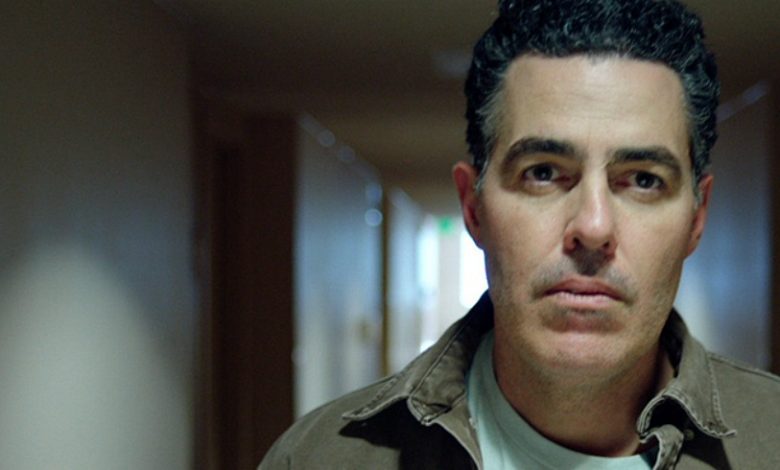 With apologies to the late James Brown, Adam Carolla may be the hardest working man in show business.
He's a podcaster (with several shows to his credit), a stand-up comic and a busy documentary filmmaker.
Add in the fact that he just co-directed, co-wrote and stars in the new comedy "Road Hard" – out now in select theaters as well as via VOD outlets – and you've gotta wonder how the man keeps it all together.
Road Hard Official Trailer 1 (2015) - Adam Carolla Movie HD
Carolla invited Radio Titans founder and "Kozversations" host to his recording compound in the LA suburbs to share his thoughts on making the movie, life on the "Road" (it's about a sitcom star forced back into standup following hard times) and his perpetual battles against the PC police.
He also muses on whether being Republican in Hollywood really is a hindrance, or if that's all pointless whining.
Koz: You're someone who's known for speaking your mind about, just, whatever. You've gotten a lot of flack for it at times. Do you think PC-ness is getting worse or better or what? Do you have any perception of how the tide is going in that regard?
Adam Carolla: I feel like we're kind of the boy who called "racist" or the boy that called "xenophobic" or the guy that called "homophobic." We've trotted it out so often in the last four or five years.
If you think about it, back in the day, people didn't call other people racist who weren't racist, who weren't really up to something. Now you make a joke, or what have you, and you're racist.
RELATED: Adam Carolla: Hollywood Nutjobs Are Ruining the Oscars
Or you're homophobic, or you're what have you. Fill In the blank. And I think the problem with a lot of the PC folks is they may have screwed themselves because they've used it so often that it's lost its meaning. Just really think about it. I've always said, there's no better time in this country's history to actually be a racist. 'Cause you just get lumped in with me and Alec Baldwin.
ALSO CHECK OUT: HiT Movie Review: 'Road Hard'
When you were younger and there was a news story about some politician or newscaster or sportscaster making some racist remarks or hate speech, you'd sit up and go "huh? What happened?" and now you say "Oh I get it." Someone pushed a cameraman and called him a fag and they're supposedly homophobic. When you start calling everyone homophobic, xenophobic, misogynist, then no one is. You need to pick and choose your moments.
Koz: Do you find that there's discrimination against people who are conservative in Hollywood?
Adam Carolla: I think it's a two-part answer. One is, whatever Hollywood says about your politics, the first thing that talks is money. So if Clint Eastwood is gonna make 'em money, they're fine with Clint Eastwood … Hollywood comes from a long line of blowhard hypocrites.
As long as you're making money, no one cares. "American Sniper" has made $500 million, so Clint Eastwood can come to the Oscars in a Klan outfit riding a horse, and he'd still get a gig because he's making $500 million movies.
Now the secret Hollywood conservative society may be very successful, but I guarantee they don't advertise. Now the Left sits around and pontificates. Watch the Oscars and all the messages about social inequities at the Oscars.
You didn't hear one thing that was even close to right of center come out of their mouths. No one talked about God and family and education and ISIS. What matters is having an open mind about gay relationships. Tom Selleck can work, but nobody is going to accept their Oscar statue and say anything that would be a thought in Tom Selleck's head.
Listen to the rest of the interview here. To explore Radio Titans' archives of hundreds of interviews with top comics, actors, writers, filmmakers and musicians, visit www.radiotitans.com.
---
Carl Kozlowski is founder and Chief Creative Officer at Radio Titans (www.radiotitans.com), and host/cohost of its shows "Grown-Ass Men," "Pajama Party," "The Koz Effect" and "Kozversations," plus Chief Guest Booker Winner of the world-famous Laugh Factory's "America's Funniest Reporter" contest.