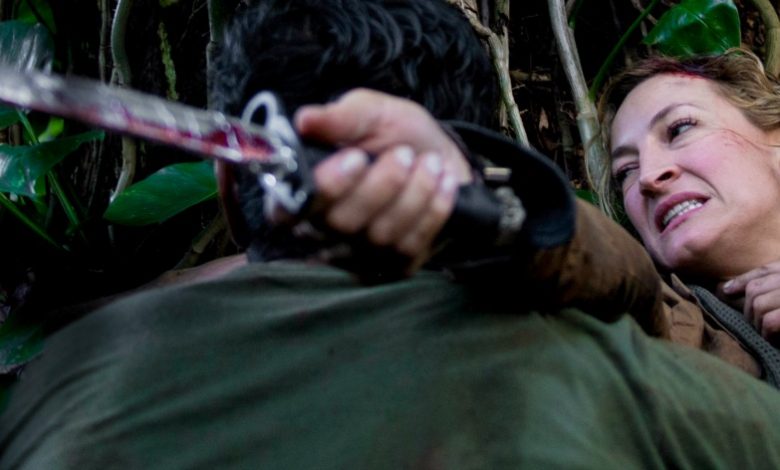 That's the biggest takeaway this critic got from her new feature, "Camino." It's also likely to be the reaction of most folks who watch the flick, in theaters March 4 and via VOD outlets March 8.
Once the stunt woman from the "Kill Bill" features, Bell impressively morphed her career into that of an ass-kicking leading lady. Thus far, she's mostly worked the indie circuit with some occasional Tarantino appearances thrown in for good measure.
"Camino" may be another indie leading role for the actress, but it shows far more of Bell's range and screen presence power than we've ever seen before.
Avery (Bell) is a famous photo journalist who travels the world using her lens as to capture truth. Her latest mission takes her to Colombia where she will follow a rebel named Guillermo (Nacho Vigalondo) and his missionary group as they disperse medicine to suffering villages.
That would, of course, be too simple of a film to gain traction in the overgrown indie market. I turns out Guillermo is up to more than just helping people. When Avery discovers the truth, as she and her camera are so inclined to do, her mission turns into a desperate fight for survival.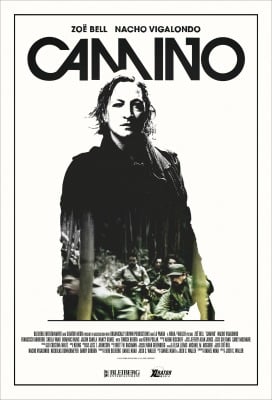 What's most surprising about "Camino" is the approach it takes to its story. Film critic Roger Ebert often spoke about how it didn't matter what a movie was about, but more how it was about it. "Camino" is a perfect example of Ebert's rule. The plot could easily be fuel for a bargain-bin Steve Austin movie or a '90s Jean-Claude Van Damme vehicle.
Bell is at the filmmakers' disposal, so the easy money would be to show Avery as more capable – and far more efficient – than her opponents.
Yet, director Josh C. Waller and fellow screenwriter Daniel Noah never fall for such temptations. Bell portrays a three-dimensional character who survives like anyone in a dangerous jungle might. Some strokes of luck. Smart thinking. A baser instinct to live another day.
There's a poignant back story to Bell's character that is never used for shallow or manipulative purposes. The actress can break our hearts instead of just arms and legs.
RELATED: Did You Miss 2015's Action Movie Sleeper?
"Camino" also benefits from a slow burn opening. Once upon a time, even action movies knew you needed a strong first act to establish characters and story before the action hit.
The first "Die Hard" takes 20 minutes or so before the first bullets even fly. Over time, such inconveniences were thrown away by filmmakers, and wall-to-wall action became the norm.
It's fine for a fun, tongue in cheek movie like "The Expendables," but leaves many stories feeling hollow.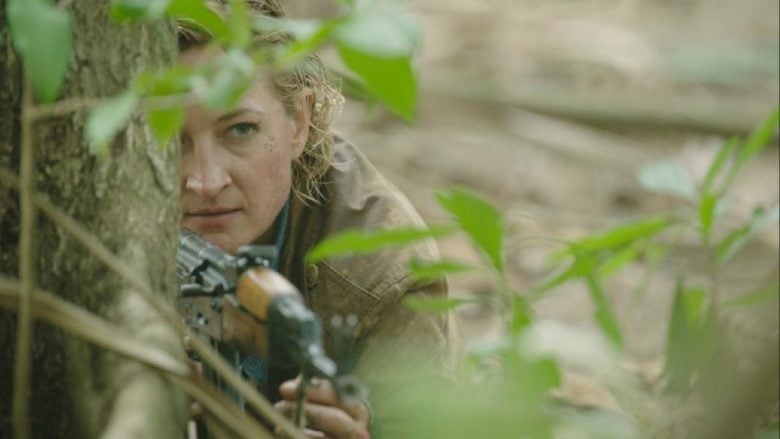 "Camino" sticks to the old formula. It takes the time to set itself up and establish its characters. Bell keeps our attention all the while. Waller captures the story through Avery's lens, letting us see her new reality through her own pictures.
Alas, despite the goodwill "Camino" earns through bold artistic choices and Bell's performance, it's still not the thrilling ride it could be. When the film becomes a chase and survival story for Avery, the script and direction sometimes get lost amidst the broad strokes.
FAST FACT: Zoe Bell's first job cam on the pilot "Amazon High." She played an Amazonian wearing a padded bra and underwear "wielding a stick." 
"The Revenant" shows how a director and production team can better use the small details to make a viewer feel the struggles of a suffering character. "Camino" could also probably lose about 10 minutes. Despite a very good opening, there are a handful of moments later in the movie that go on far too long.
Despite those grievances, "Camino" still has enough going for it to stick out from other indie thrillers. Bell's performance is the major highlight. It's a pleasure to see someone talented and likable get a chance to flash leading material charisma. Hollywood should take note.