Lists
8 Must-See Food Documentaries on Netflix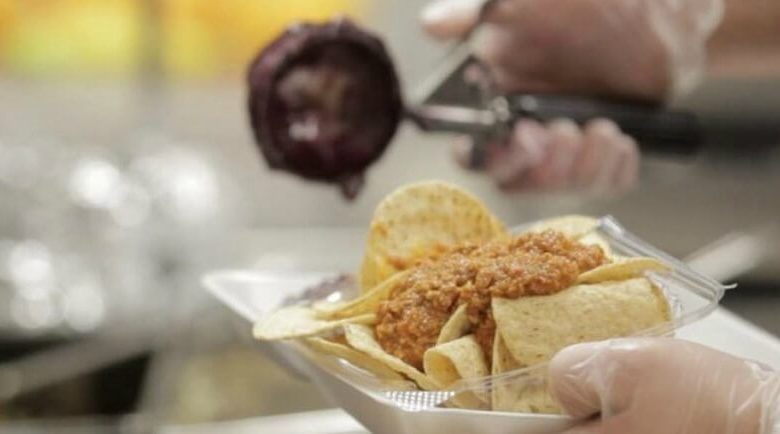 There's no question that America's food supply is in a sad state.
It's under attack by Big Food, Big Government and Big Pharma.
Americans have been sold a bogus sale of goods. Genetically modified organisms have compromised today's food supply. School lunches count tomato paste as a vegetable. Sugar companies are acting worse than Big Tobacco.
The list goes on.
Netflix is host to many food documentaries that shed light on what the food industry doesn't want you to know. These filmmakers aren't afraid to point blame at the Big Three as the responsible parties behind America's obesity epidemic and health care crisis.
As you watch these films, you can't help but question where personal responsibility ends and where corporal responsibility begins.
Food, Inc.
This 2008 film tells the story of corporate influence in farming. You'll learn how big corporations are driving out small farmers, forcing genetically modified seeds on farmers and the horrific conditions that exists in an effort to feed America's appetite for meat.
Food, inc. (2008) Official Trailer #1 - Documentary HD
"Food, Inc. stays with you for a long time as you question the ethics of your own diet.
Fat, Sick and Nearly Dead
Joe Cross was a 40-something man who was 100 pounds overweight, tired all of the time and suffering from a chronic autoimmune disease. When conventional medicine failed to help him, Cross decided to take matters into his own hands. He consumed only freshly-made vegetable and fruit juices for 60 days.
Fat, Sick & Nearly Dead Extended Trailer
During his juice experiment, he trekked across America. Along the way he meets a 429-pound truck driver named Phil. You'll be at the edge of your seat rooting for Phil as he joins Cross on this life-saving journey.
Super Size Me
Morgan Spurlock knew that fast food would make him sick, but just how sick he didn't know. Unlike Cross, who was a Big Mac away from a heart attack, Spurlock was a healthy, 31-year-old man.
Spurlock decided to go on a McDiet that consisted of eating McDonald's every day, three meals a day, for one month and film the journey. With a few stipulations in hand (like he must try everything on the menu at least once and he could only order "Super-sized" portions when asked), we watch Spurlock eat McDonald's every day during his 30-day journey.
As predicted, Spurlock gains 25 lbs, loses his energy and sex drive and even begins having chest pains. Despite its flaws, this film will have you questioning what's in fast food that can make someone so sick so fast.
Hungry for Change
This documentary puts the spotlight on Big Food's role in sabotaging a person's health and weight. The film calls for viewers to pay attention to everything they eat from the sugar-laden milk we feed our children to the deceptive marketing practices of diet soda makers.
Hungry for Change - Trailer
The film challenges viewers to stop dieting, put down those food-like substances and learn how to eat – and thrive on – real food.
Food Matters
Food does matter. The film starts with the famous Hippocrates quote, "Let food be thy medicine," and then goes on to show us just how much we've discarded this wise advice and the dire consequences of doing so.
Most people think food doesn't matter and simply turn to modern medicine (doctors and pharmaceuticals) to treat their ailments. With billions flowing into researching new pills to "cure" diseases that could have been prevented in the first place, the world has lost focus of what's exactly on their plates.
Food Matters Official Trailer
The filmmakers compel us to stop eating overly processed, genetically modified and chemically doused food. They dish up this conundrum: If the food industry cares little about our health, and the health industry cares little about the food we eat, then who cares if we're sick and fat at the end of the day? As one expert in the firm says, "Good health makes a lot of sense, but it doesn't make a lot of dollars."
Fed Up
This 2014 documentary explores the truth behind America's obesity epidemic and the role the food industry, medical community and government plays in our health.
FED UP - Official Trailer
Does Big Food care more about our health or more about turning a profit? Why does the government continue to subsidize the obesity epidemic? Who allowed things like tomato paste on pizza to count as a vegetable in our children's lunches? When you discover the truth, you'll be fed up… and your heart will bleed for the children featured in the film.
Sugar Coated
Anyone still not convinced that sugar is responsible for obesity, heart disease and chronic disease should watch this Canadian documentary. The film expose the tactics used by the sugar industry to distract and confuse sugar's role in the public's deteriorating health. Sugar has a strong political agenda – using the same playbook as the tobacco industry.
DOXA 2015 Trailer - Sugar Coated
And the surprises don't end there… you'll be shocked when you find out who sponsored an obesity conference in Canada. You'll wonder who is really in charge of this conversation – dietitians and nutritionists or Big Food and Big Government?
Cowspiracy: The Sustainability Secret
Produced by Leonardo DiCaprio, this film follows the story of Kip Andersen, an avid environmentalist on his journey to understand what's really behind the destruction of our planet.
COWSPIRACY - Official Trailer - HD
After a little digging, he learned that animal agriculture is the leading cause of deforestation, water consumption and pollution – not emissions, not factories, not every day normal water usage. Environmental organizations don't want you to see this film because Andersen reveals the devastating secret all the environmental organizations are keeping – and a secret they are all afraid to reveal.
Regardless of your politics, these food documentaries will offer up a new perspective on the world of food like you've never seen before. They will make you question what is really happening in our country that is making so many people sick and fat.
Warning: you may not like what you see.
---
About the Author: Jenny Finke, the blogger behind Good For You Gluten Free, is an integrative nutrition and health coach from Denver, Colo.