Lists
17 Must Watch Hulu Movies for Your Next Binge Fest
These film sleepers shouldn't pass you by ... again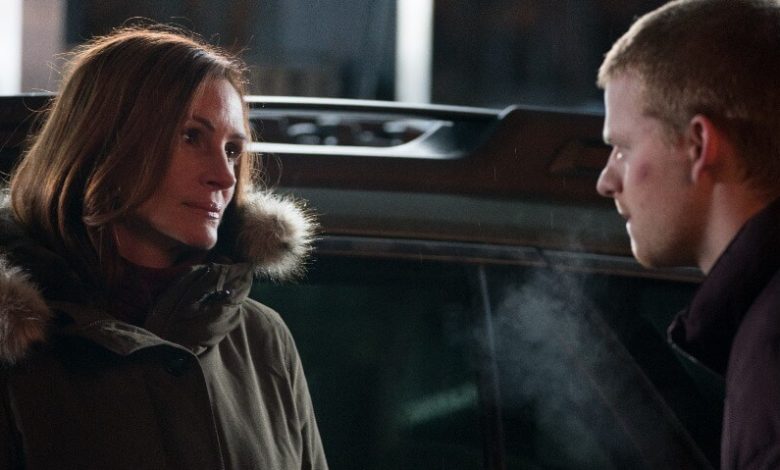 You don't need a movie critic to recommend classics like "The Exorcist," "Raiders of the Lost Ark" or "Schindler's List."
The tricky part of the streaming revolution is weeding through lesser-known films lurking on your smart devices. Yes, some of the content isn't worth a nano-second of your time. Too many titles fall into that category.
Other movies, though, got unfairly ignored during their theatrical release. Others simply deserve a second look.
So, given how many people prefer to skip theaters for the comfort of their living rooms, here's a handy guide to movies available on Hulu circa March 2020. The service, available for either $5.99 or $11.99 a month (the higher fee offers an ad-free experience), offers a crush of intriguing content worth your time.
Plus, you may be able to snag a free monthly trial.
'Villains'
The lovebirds in this indie thriller are in the schmoopie phase of their relationship. Awwww. They're also partial to petty robberies to make ends meet.
VILLAINS Official Trailer (2019) Maika Monroe, Horror Comedy Movie HD
"Villains" already has our interest, especially given the couple is played by rising stars Maika Monroe ("It Follows") and Bill Skarsgard (just plain "It"). The trouble starts when the lovers seek shelter in a home occupied by the weirdest couple in recent screen history (Kyra Sedgwick and Jeffrey Donovan).
Both couples are hopelessly in love but show it in very different ways. That gives this raw, roller coaster ride an edge, as does the smarter than expected script.
'Little Monsters'
In a perfect world we'd have gadgets to remove the worst elements from films. Imagine zapping Rosie O'Donnell from the otherwise perfect "Beautiful Girls," for example. Bliss.
Here, that button would zap supporting player Josh Gad, tasked with the only repulsive part of this slick horror comedy.
Little Monsters - Trailer (Official) • A Hulu Original Film
Oscar winner Lupita Nyong'o stars as an elementary school teacher tasked with the impossible. She must distract her kiddoes from noticing the zombie horde gathering outside their field trip's temporary shelter.
That's just part of the storytelling glee afoot, along with an unexpected turn by our slacker hero (Alexander England). "Little Monsters" is no "Shaun of the Dead" or "Housebound," but it nails that elusive horror-comedy tone.
If only Gad's unctuous character, a soulless kiddie show host, could meet his maker ASAP.
'Anna and the Apocalypse'
Need more zombies? Why not try an undead musical?
ANNA AND THE APOCALYPSE Official Trailer (2018)
The charming Ella Hunt stars as, you guessed it, Anna, a teen with a song in her heart and a zombie in her classroom. More than a few of the latter, actually, which leads to the usual death and destruction.
And, every 10 or so minutes, a musical number breaks out.
The songs are instantly catchy and the youthful cast makes you care enough about them to hope they stay alive until the very end. You know that's not gonna happen, though.
'Annihilation'
Audiences have a love-hate relationship with this 2018 box office dud. Perhaps it's due to unfair expectations.
The film posits itself as a sci-fi thriller, but it veers head first into other genres. Horror. Existential drama. Action. No matter what, it's a bold, original tale at a time when we don't get enough of 'em.
Annihilation (2018) - Official Trailer - Paramount Pictures
Natalie Portman anchors the story of an all-female team on a terrifying mission – investigate a land abnormality tied to her husband's curious condition. You won't know what happens next, and isn't that a relief?
'Warrior'
There's head scratchers, and then there's pure, unadulterated mysteries. How was this "Rocky"-esque yarn not a smash?
Warrior (2011) Movie Trailer HD
A pre-fame Tom Hardy stars as one of two bickering brothers entering the MMA arena. The sport hadn't exploded quite yet, one reason for its dismal box office showing.
No matter.
Joel Edgerton co-stars as the kinder, gentler brother, and Nick Nolte excels as their gruff Pa. Does Nolte have any other mode?
'Fighting with My Family'
Any movie featuring The Rock is a hit, right?
Mostly, yes, although both "Family" and "Baywatch" disappointed their respective studios. This charmer only has Dwayne Johnson in a few scenes, to be fair. The real star is Florence Pugh, and her performance tells us why Hollywood fell so hard, so fast for her.
FIGHTING WITH MY FAMILY | Official Trailer | MGM
She's excellent as a woman thrust into a wrestling boot camp, the same one her brother would kill to attend. What follows is a coming of age story and a tale of family love in one dysfunctional package. Note: This is a lovely film for the whole family, but the PG:13 rating means you'll hear some salty language along the way.
'I Tonya'
Sure, Allison Janney rightfully won an Oscar for this 2017 biopic. The clever film still didn't garner the attention it deserved.
I, Tonya Trailer #1 (2017) | Movieclips Trailers
Star Margot Robbie captures the blue-collar fury lurking within the troubled skater. The film's tricky storytelling devices almost all succeed, and a late appearance by Paul Walter Hauser as Jeff Gillooly's head goon is an added treat.
'Instant Family'
Movies with a cause chart a treacherous course. Make the "cause" too obvious, and you're stuck in a 90 minute lecture.
This "Family" avoids that curse.
Instant Family (2018) - Official Trailer - Paramount Pictures
Mark Wahlberg and Rose Byrne star as a couple who adopt a trio of foster children. What could go wrong? Plenty, and that's partly the point. The film hits the usual Hollywood beats without ignoring the complications that flow from the foster care system.
It's ultimately sweet and uplifting, but the stark realities facing couples considering a similar move aren't shoved aside. That's smart, plus it allows for a more textured story without sacrificing the humor.
'Booksmart'
Warning! Warning!
This 2019 flop is as woke as any movie that hit theaters last year … and probably this year, too. So why is it on a list from the "right take on entertainment?"
It's good, full stop.
First time director Olivia Wilde shows a firm grasp of both style and originality here, two key components for a teen comedy.
BOOKSMART - Official Trailer #2 (Kaitlyn Dever, Beanie Feldstein) | AMC Theatres (2019)
Kaitlyn Dever and Beanie Feldstein star as high school over-achievers who realize they may have studied too much. Now, it's time to rebrand themselves at the very last minute.
Virtue signaling abounds, but so do smart sight gags, smart performances and the sense that we haven't seen this story before – even if it all feels oh, so familiar.
'Support the Girls'
This is a must see for anyone who's eaten at a chain restaurant. Regina Hall stars as the hard-working manager of a Hooters knock off. She juggles a staff of drama queens, surly patrons and a boss (a killer James Le Gros) happy to throw his weight around his tiny fiefdom.
Support The Girls - Trailer Starring Regina Hall & Haley Lu Richardson
Hall is outstanding here, but so too are Haley Lu Richardson and Junglepussy (yes, that's the rapper/actress' stage name) as her most reliable servers. "Girls" overdoses on the "men are pigs" theme and lacks a bravura ending, but the rest of the storytelling is both rich and keenly observed.
The only "problematic" element? The film is written and directed by, gasp, a man – Andrew Bujalski. Who let that happen?
'Bumblebee'
"Transformers: The Last Knight" should have scared every movie patron away from yet another "Transformers" sequel. It's why "Bumblebee" proved such a surprise, even though it delivered a solid box office hit for Paramount.
Who expected a new "Transformers" movie to be coherent, let alone sweet and sassy?
Bumblebee (2018) - New Official Trailer - Paramount Pictures
Blame Hailee Steinfeld, who stars as the young woman who "discovers" the dormant Autobot. The "True Grit" alum can carry any film, but she's helped by a clever screenplay and action you can follow without a sherpa.
Take a hint, Michael Bay!
'Arbitrage'
Mainstream Hollywood would rather not cast Richard Gere these days. His China critiques made him toxic in select circles, to their shame.
Indie films give him plenty of work, still, and that's good news for us.
Arbitrage Official Trailer #1 (2012) - Richard Gere Movie HD
Gere stars as a pure anti-hero, a rich, contemptible soul trying to get out of the mess he's made for himself. That we care at all for his character is a testament to Gere, but it's the web being woven that's so cool and compelling.
'Rango'
In an alternative universe we'd have a half dozen "Rango" sequels and a crush of fuzzy merch. Nothing doing, and that's just fine since the original film is grand enough to stand on its own.
Rango (2011) Trailer #1 | Movieclips Classic Trailers
Johnny Depp supplies the voice of the title character, a lizard lost in his own gargantuan lies. The film offers plenty of slapstick, some philosophical musings and animation as gorgeous as anything Pixar could deliver today.
The film is nine years old, so its technological triumphs are all the more impressive. So is little Rango himself. He's quite a character.
'The Descent Part 2'
Try finding a horror fan who doesn't put "The Descent" on his or her "Best of" list. We dare you.
Few, if any, selected the little-seen sequel for those honors. It's understandable why. "Part 2" can't measure up to the delirious original. Don't let that scare you off the film, though.
Franchise star Shauna MacDonald returns to the cave that wiped out her gal pals. That means a reunion with those milky white creatures, brought to life by practical effect wizardry.
Did we need a "Descent" sequel? Probably not. "Part 2" still delivers some top-flight thrills, and those subterranean creatures remain a cinematic treat. Plus, MacDonald isn't your ordinary Final Girl.
'Depraved'
Ugh, another Frankenstein's monster story. Wait. This one is genuinely different even if the film's micro-budget is visible in every other scene.
DEPRAVED Official Trailer (2019) Horror Movie
A former Army medic (David Call), saddened by seeing so many lives lost in combat, invents a way to bring dead bodies back to life. That never ends well, right? No spoiler alert required.
Still, "Depraved" re-examines the moral issues raised by the classic "Frankenstein" story with enough new blood to make it bold and exciting. The film's lo-fi pleasures can't be denied.
'Luce'
Kelvin Harrison, Jr. had a killer 2019, but that fact got ignored by many movie goers. His superlative turn in "Waves" could have drawn Oscar's attention, but didn't. The same is true here.
He stars as a young man adopted from a war-torn land by noble white parents. What appears to be a heartwarming parental story takes a dramatic, richly detailed turn.
Luce Trailer #1 (2019) | Movieclips Trailers
Oscar winner Octavia Spencer plays a teacher who wants the very best for this young man, but she also could help lead to his downfall.
The film offers no pat answers, but it does deconstruct the Left's intersectional groupthink in surprising ways.
'Ben Is Back'
This critic met writer/director Peter Hedges weeks before his film hit theaters. I knew the movie would struggle to find an audience, but it seemed certain to snare some awards season love.
Not even close.
That's staggering. Julia Roberts outshines her "Erin Brockovich" performance here as a mother desperate to keep her teen son off drugs. Lucas Hedges (son of Peter) delivers a fully realized portrait of addiction, complete with the lies and misfortune that accompany it.
BEN IS BACK Official Trailer (2018) Julia Roberts, Lucas Hedges Drama Movie HD
The film's first half is flawless, while the second feels formulaic but still gripping. Addiction is a tough sell in theaters. At home, "Ben Is Back" is essential viewing.