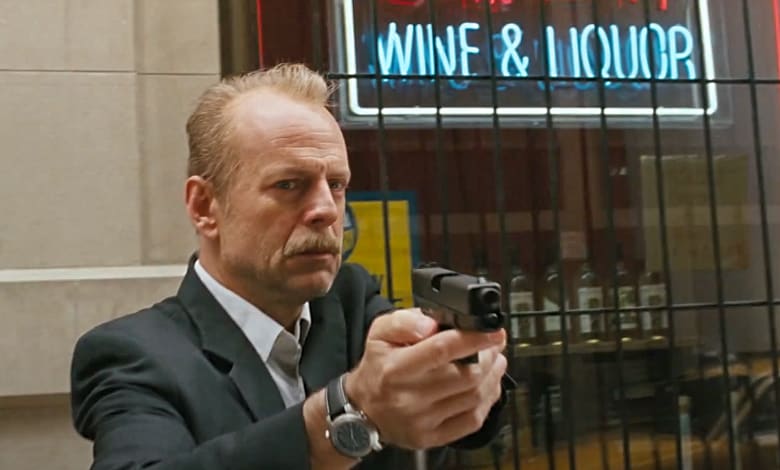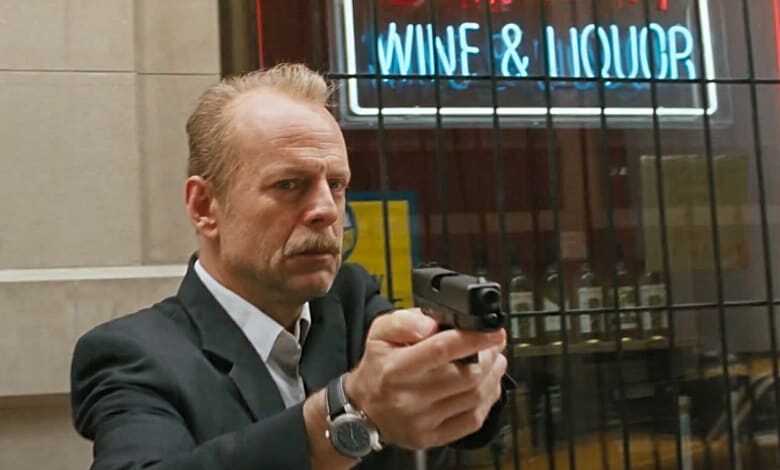 Bruce Willis has aphasia.
There are many worse horrors in the world at the moment, but that's still a sentence that should have never been written.
We learned the "Die Hard" star suffers from a disease that impacts his "cognitive abilities" via a social media statement from Willis' family.
As a result, the 67-year-old is stepping away from his acting career.
View this post on Instagram
There's a reason Willis' retirement trended on social media. People love this New Jersey-born artist.
As a man of a certain generation, being introduced to Willis was almost as important as noticing girls were, well, girls for the first time.
Willis' stardom crossed generations. Fathers have shown their sons "Die Hard" for decades, boosting the franchise's unbeatable place in pop culture. How many people still debate whether the 1988 classic is a Christmas movie or not? (spoiler: who cares? It's a masterpiece either way).
He was also the rare actor who could be the Reagan-era macho hero while swinging any way he damn well pleased. Sure, he was John McClane, but he was also the guy gambling on young directors like Quentin Tarantino and M. Night Shyamalan in hip classics like "Pulp Fiction" and "The Sixth Sense," respectively.
John Travolta has shared a heartfelt message of support for his good friend and 'Pulp Fiction' costar Bruce Willis in the wake of his retirement from acting. https://t.co/p3vkYbf6yo

— Entertainment Weekly (@EW) March 31, 2022
Willis has more than a handful of roles that one can point to as memorable. He may have been part of the Planet Hollywood '80s trifecta of actions heroes (with Sylvester Stallone and Arnold Schwarzenegger), but he was an artist to his bones, always committing that extra step to keep fans guessing.
Think "Beavis and Butt-head Do America" and "Sin City" in between an "Armageddon" or a "Die Hard" sequel.
Another case in point? "16 Blocks."
In 2006, Willis was a cinematic legend even though he'd barely cracked 50. He had "The Sixth Sense," "Die Hard," "Pulp Fiction," "Unbreakable," "Tears of the Sun" and many more gut-punch movies behind him.
The man could have coasted. Instead, he threw pebbles in his shoes, gained weight, grew a mustache and played a drunk, lumbering detective.
"16 Blocks," directed by the late Richard Donner, was not a box office smash, but like so many other Willis projects, it took on a life of its own over time.
The film is a solid and underrated work, but, more importantly, it's a prime example of just why Willis means so much to so many. "16 Blocks" has a basic action premise that could go either way: tortured cop has to get chatty criminal multiple blocks to a grand jury appointment.
The twist?
That criminal is testifying against some very angry cops standing in the way.
What made the movie different was that it took moments to draw on character in between the gunfights. Jack Mosley (Willis) was the exact type of hero we cherished the actor bringing to life. He was the everyman. The loser. The one everyone skipped over. The old Western hero, a man who stood his moral ground against impossible odds and sometimes sure disappointment.
"16 Blocks" is Willis' last great performance. That's not to say there are no good ones given after that film. Even among the VOD bizarro world of Willis content, there are some hidden gems. "16 Blocks" marks Willis proving that he's not just valuable because he can throw a guy through a window or crack a joke.
Willis stumbles and grumbles his way through the Mosley role, selling this shell of a man and his eventual redemption.
RELATED: Why 'Die Hard' (Still) Matters
It may not have found an audience in theaters, but it's worth anyone's time who is feeling twinge in their gut about the latest Willis news.
This critic is among the many who paid for Willis' recent and mostly disappointing VOD output over and over again, wondering what was happening. How could the man at one second be making "Death Wish" with Eli Roth and at another seem completely bored and non-present for a few hours on a movie set?
Anyone who has made those purchases worried something terrible had happened to the star, but few wanted to say such a thing out loud.
There's a reason so many of those Willis VOD movies were made. Sure, it was fun to joke that they were knocked out every other month, but every now and then, there was this glimpse of the "16 Blocks" Willis, the New Jersey artist who showed us it didn't take biceps or popularity to be a hero: all it took was sheer will with some cynical one-liners thrown in.
America, baby.
Willis still came to life in recent films like "Once Upon a Time in Venice," "Breach," "Glass," "Motherless Brooklyn" and more. Even when he was phoning it in, we now know it was sadly an actor still giving it everything he had to give.
That was Willis from the beginning. It's one of the reasons he was so special as an artist.
MOTHERLESS BROOKLYN Trailer (2019) Bruce Willis, Edward Norton Drama Movie
Read any behind-the-scenes story about "Die Hard," and it's clear how integral he was to the creation of that lovably miserable hero. He also helped write his own movies ("Hudson Hawk"), produce them ("Hostage") and even chatted online with fans to promote a few ("Live Free or Die Hard").
The point is this: a man, father, husband, actor and artist has a diagnosis no one deserves. However, Bruno is still with us and, even through the bad years (which we now know were likely so much worse for Willis), we stuck by him.
I did at least, screaming the whole way, but always grateful Willis was around. He was a guiding light of sorts, an image of cinematic machismo and coolness one could always look up and forward to … not anymore.
Even the bad movies will soon disappear.
View this post on Instagram
The outpouring of love for Willis amid his diagnosis is a rare positive moment in a dark media cycle.
Live it up, Bruno. You deserve every drop of happiness left, and you have given the world more than its fair share of cinematic gifts. "16 Blocks" is one of them, and everyone should seek it out.
From 16 Blocks:
"Chuck Berry. He got locked up for armed robbery. He changed. He changed. Barry White, he stole 300 ties…can you picture Barry White, big Barry White stealing 300 ties? He changed. You said…people don't change. People change." – Eddie (Mos Def), 16 Blocks
"Eddie…you're killin' me." – Jack (Bruce Willis), 16 Blocks.
Zachary Leeman is the author of the novel "Nigh" and co-host of the "Man of Science, Man of Faith" podcast. He has covered politics and culture for Breitbart, LifeZette and others.