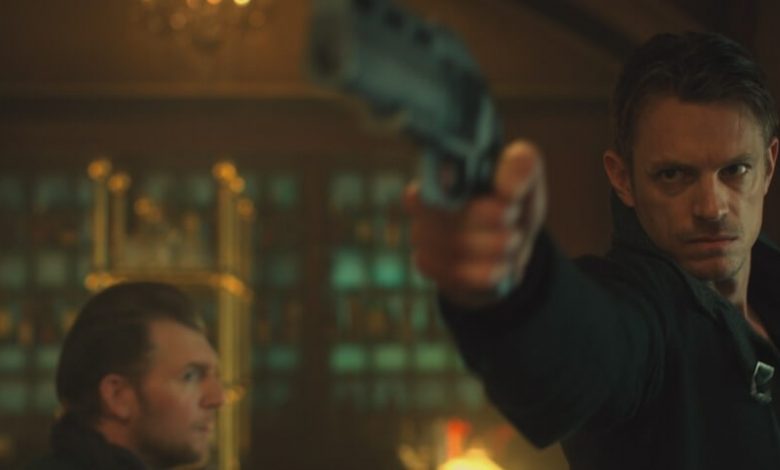 Reruns may be unique to Gen X.
The best shows once aired during "Sweeps Week" in the Fall and Spring to measure ratings. If you missed a particular episode you'd wait for the reruns airing in the summer.
This was before VCR and TiVo technology changed our viewing habits. Now, you can record shows you might have missed and watch (or stream) them later.
Maybe it's the ultimate sign of quality to watch a show more than once given today's overwhelming amount of entertainment.
Here's my list of shows I've watched again (and sometimes again), minus "The Addams Family," "The Andy Griffith Show," "I Love Lucy," "The Jeffersons," "Sanford and Son," "Bewitched," "Barney Miller," "Taxi" and all the other after-school shows from my youth.
The Rerun Kings
"Altered Carbon" s1 (Netflix) — I've watched the first season at least six times. I watched it twice when it first aired (making sure to watch each episode twice before moving on in order to slow the experience down) then the whole thing immediately again. So that's three times when it dropped and then a few times again all the way through. It's a perfect show for my inner 14-year-old boy.
"Rick and Morty" (Cartoon Network) — The animated series demands you watch each episode a few times, so each season I've watched at least twice, maybe three times. I've seen select episodes three or four times apiece.
"The Expanse" (Prime) — I've watched this show at least three times all the way through. It's aged wonderfully, even better than I remembered.
"Tokyo Vice" (HBO) — I'm currently on my third time through the Michael Mann drama, and I love it.
"Hanna" (Prime) — I've seen both the series and the film that inspired it, a few times as well.
"The Girlfriend Experience" s3 (Starz)— Season 3, starring Julia Goldani Telles, is fantastic.
"Teenage Bounty Hunters" (Netflix) — It's so damn funny I've watched it at least two or three times all the way through.
"Brand New Cherry Flavor" (Netflix) — I've watched it twice and second time was even better than the first.
"Midnight Mass" (Netflix) — Same, see above.
"Bored to Death" (HBO) — I've watched this twice, maybe three times so far. "Cheers" alum Ted Danson is so frickin' funny.
"The Leftovers" (HBO) — It's really hard to watch a meditation on sudden loss and 9-11, but it's so good I've seen it twice.
"The Girlfriend Experience" s1 (Starz) — It's a sexy, weird, vibe-filled show that demands a second viewing, which is what I did.
"The Alienist" (FX) — Season one has some fantastic moments and to be in New York City circa the late 1880s is fun.
"Babylon Berlin" (Netflix) — It's the only show with subtitles I've watched twice.
Oddly, great shows like Netflix's "Stranger Things" and HBO's "Succession" I've only watched once. Maybe some shows, once the "surprise" is gone, lose their value?
Hard to say. What about you?
Any shows you've watched more than once? And why?