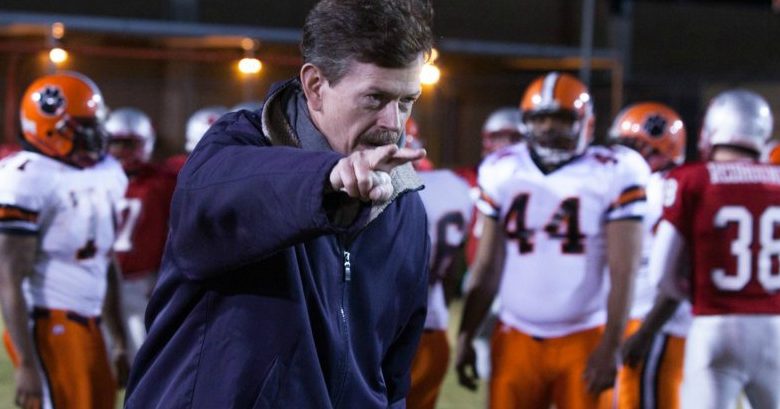 Baker knew the film had to incorporate faith if it was to stay true to its real-life inspiration
"23 Blast," available now on home video, captures the astonishing tale of a high school football star stricken blind by an infection. Only Travis Freeman, played by Mark Hapka in the film, doesn't hang up his cleats after losing his sight.
"I felt like there was no way to tell the story without addressing … the incredible faith it took for a young man to succeed on the football field as a blind football player," Baker says. The high school student questioned God initially, but his belief system eventually let him process his new life in a constructive fashion.
23 BLAST Official Trailer (2014) Football Movie HD
Baker, best known for his supporting turns in "Happiness" (1998), "Spider-Man 2" (2004) and the Oscar-nominated "Selma," says he chose to make Freeman's faith accessible to all audiences.
Case in point: The crucifix around Travis' neck, Baker says, a subtle symbol of the role God played in his comeback.
When Hollywood Comes Calling
Baker says the Travis Freeman's parents have been approached by filmmakers in the past about turning his story into a film. Nothing substantial came from those meetings.
So when Toni Hoover, a screenwriter Dylan's wife met in high school, approached the family they were understandably skeptical. Hoover wouldn't let the project go, and she turned to Dylan to help make it happen. She convinced him to play a role in the film and, when a conflict came up with the original director, to step behind the camera as well.
RELATED: HiT 'Concussion' Review: Flagged for Unnecessary Roughness
For Baker, meeting the Freemans made accepting the challenge a snap.
"I was all in," he says. "It had that one ingredient you don't always have [in movies], a positive enough story … a young man going through an incredible time in his life and coming out on top."
Baker didn't have unlimited funding for his first directorial effort, which meant a few script revisions to stay true to the indie film's budget. Shooting in Corbin, Kent., where Freeman played high school football, gave Baker all the extra help he could need.
"They bent over backward for us. We didn't pay a cent for any location," he says.
Baker's film captures Corbin, and small town America in general, with a tenderness lacking in some feature films.
"I'm a great lover of [Frank] Capra films like 'It's a Wonderful Life,'" he says. "I love the idea that Corbin needed to become another character in the film."
Baker spoke to HollywoodInToto.com in between rehearsals for "The Audience," the upcoming Broadway show starring Helen Mirren playing Queen Elizabeth II once more. He says he'd love to direct again, but if another opportunity doesn't come his way he won't feel cheated.
"If ['23 Blast'] was the only movie I ever directed I would be very proud," he says.
DID YOU KNOW: Travis Freeman, whose life is captured in '23 Blast,' makes a cameo in the film as a man of the cloth.