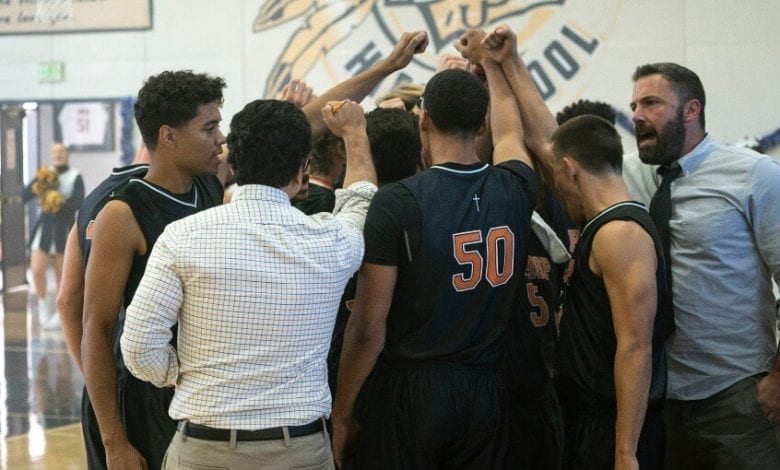 Roller coaster rides have nothing on Ben Affleck.
The Massachusetts native nabbed a Best Screenwriter Oscar for 1997's "Good Will Hunting," the film that kick-started his A-list career.
Ben Affleck and Matt Damon Win Best Original Screenplay for "Good Will Hunting" | 70th Oscars (1997)
He hung in that rarefied air until a series of flops sent him crashing down to earth.
Does anyone remember "Gigli?"
He licked his wounds, emerged as a first-rate director and, later, saw his career flounder again. He lost the Bat gig and endured punishing headlines about his personal demons.
The latter segues powerfully into "The Way Back," director Gavin O'Connor's tale of redemption and self-loathing.
Affleck isn't always an easy sell in front of the camera. He's never been better than in "The Way Back," a film that embraces its underdog status in more ways than one.
THE WAY BACK - Official Trailer 2
Affleck stars as Jack Cunningham, a former basketball standout stumbling through middle age. He's separated from his wife (Janina Gavankar), a decision clearly made against his will. His construction gig barely pays the bills, leaving just enough scratch for his sizable drinking habit.
So when his old Catholic school asks him to coach the basketball team it's the lifeline he's been waiting to grab. He can't say "no," but he comes close to doing just that.
In grand Hollywood fashion, his old squad stinks up the joint game after game. Jack knows the team lacks size and talent, but he builds a plan to even the odds.
Before you can say, "Rudy," this hardscrabble squad starts winning. It's not enough to stave of Jack's drinking, something the film's sharp screenplay reveals in slow but dramatic increments.
If you think you've seen "The Way Back" before it's understandable. Take a dash of "Hoosiers," a pinch of aforementioned "Rudy" and a kiss of O'Connor's own "Warrior."
Voila … to a point.
Formula storytelling is hardly a sin. It's comfort food in the right hands, and something more profound in select cases.
"The Way Back" flirts hard with the latter.
Ben Affleck Talks "The Way Back," Tom Brady & More with Rich Eisen | Full Interview | 3/3/20
Part of the blame falls squarely on Affleck's still-broad shoulders. The actor is thicker here, the body of a former athlete dulled with age and regret. An aggressive black beard covers much of his face, but the anguish in his eyes is impossible to miss.
He's hurting, the kind of desperation that doesn't lend itself to happy endings … on paper.
"The Way Back" doesn't dig deep enough into the lives of Jack's players. One standout boasts a complicated bond with his father. The film only teases that potential, reserving the subplot for a quick emotional note in the third act.
The focus remains on Affleck, and the star works smoothly with O'Connor's unfussy direction. The script delivers some meaty laughs, especially given Jack's foul mouth on the court. For every predictable beat there's another that feels rough enough around the edges to score.
The film's third act ensures "The Way Back" won't be lumped in with other heart-tugging sports stories. Oh, the throat lumps arrive on cue, handled with care by Affleck, Gavankar and a score that knows the quietest notes resonate best.
It's how O'Connor brings his story home that makes it both magical and rare. You'll savor that final shot, knowing the film earned every second of it.
HiT or Miss: "The Way Back" doesn't reinvent the underdog sports genre. Instead, it offers enough surprises to keep us guessing, and cheering.