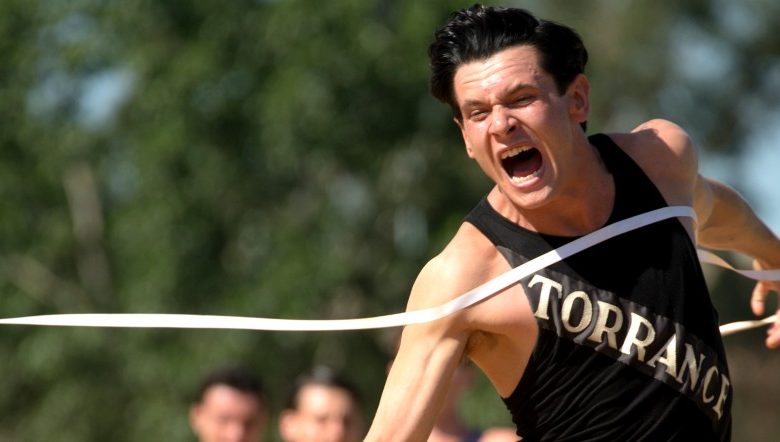 How did they find food and water? What happened when an enemy plane rained bullets down on their raft?
Only those stories weren't born from his father's imagination. Louis Zamperini lived those tales while serving in World War II, and his survival at sea wasn't the most remarkable part of his service.
Luke Zamperini tells HollywoodInToto.com how impressive it was to see his father's heroism on the big screen, courtesy of director Angelina Jolie's "Unbroken."
The film, opening in theaters Dec. 25, details how the Olympic runner turned soldier survived not just a plane crash but more than two years in a Japanese prisoner camp.
Unbroken - Official Trailer (Universal Pictures) HD
It's a story tailor-made for the big screen, but it took decades to finally snare a release date. Luke Zamperini says it happened that way for a reason.
"God is in control of that timing. The film just wasn't to be made until the right team was ready to do it," Zamperini says. "I've been praying for years that we'd find a director with a passion to direct the story … I knew [Jolie] was that person."
He recalls the story of a trying time in the film's production, when a storm brought heavy rains just when Jolie needed clear skies to complete the shot.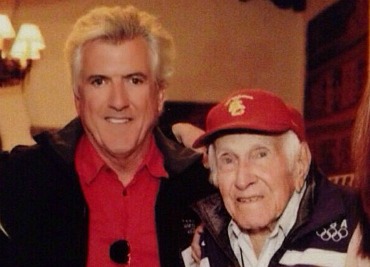 "I'm gonna try this, Louie style," Zamperini recalls Jolie saying, referring to his father's deep faith in God. The Oscar winner prayed for better weather, the clouds parted briefly, and as soon as the cameras stopped rolling the rains returned.
Zamperini describes Jolie and husband Brad Pitt as "real down to Earth, genuine people" who cared about both the film and its impact.
"She was genuinely concerned that the family would be pleased with what they were doing," he says, adding two weeks after his father died earlier this year Jolie brought the remaining family members together for a special screening in its rough form.
Much has been written on how "Unbroken" treats its subject's faith. Louis Zamperini embraced God after listening to Billy Graham speak, and his spiritual rebirth helped him heal from his psychological wounds.
His son understands the limitations of film, and he thinks his father's life held "at least five acts." Still, the director managed to convey precisely what Louis Zamperini wanted, his son insists.
Jolie looked Luke Zamperini in the eye and promised the faith and forgiveness would be part of her film. He knew she did just that after hearing the reaction from people leaving the movie's early screenings.
The crowds, not necessarily people of faith, admired how his father could forgive the men who treated him in such cruel fashion.
"That's precisely what my father and my family wanted [from the movie], to cause them to think about faith," he says. "Angelina got it just right."