Reviews
How 'Theatre Macabre' Offers Choose Your Own Shocks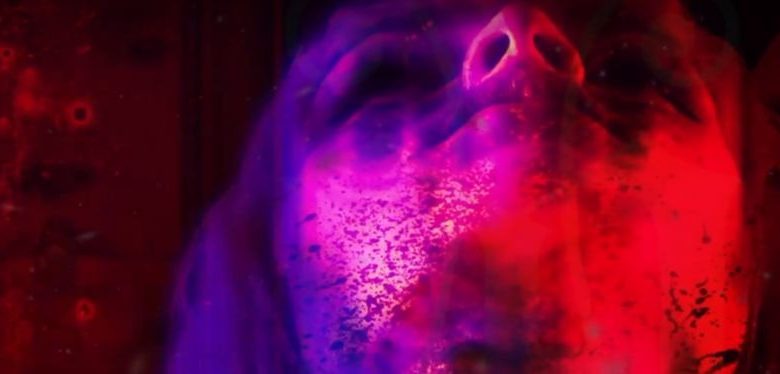 Imagine walking into a theatre expecting to witness "hilarious, shocking and electrifying vignettes" — only to find yourself pulled behind the scenes where you discover that's the world where the hilarious, shocking and electrifying vignettes actually occur.
Welcome to "Theatre Macabre," the latest immersive-interactive show from the creators of "The Experiences," which provides adventurous participants with a modern take on the classic Grand Guignol theater of 1920s Paris.
"The Experiences" dropped participants down a rabbit hole leading to self-discovery via a psychological thriller that blurred the lines between reality and theatre. "Theater Macabre," by comparison, tantalizes participants to become a part of the very strange and suspicious goings-on inside a very real theatre.
Upon entry, participants are greeted by Francis (a seemingly kind and gentle Aaron Fors, one half of the double-cast show) who onboards patrons into the enigmatic world they are about to enter. Shortly thereafter, they are hounded by fetching ace reporter Simone (Stephanie Hyden, also part of the production team), asking us to help suss out any truth behind the theatre's sinister rumors.
From there, participants mingle with a host of characters in the lobby. It is here that director Darren Lynn Bousman, head writer Clint Sears, writer Bryan Bishop (also part of the production team), and producer Gordon Bijelonic offer up the evening's primary conceit: choose a character, any character. Do you connect with them? Are you intrigued by them? Then they shall be the starting point of your evening's journey.
It is quite literally a "Choose Your Own Adventure" structure.
In my case, I took to Peter (the always creepy Richard Abraham), who asked if I might assist him with a matter of great import. In the world of immersive theatre, one's default answer should always be, "Yes". Which is what I said.
Although, given Sears' cleverly-crafted narrative web, I could have said "No, thank you," and perhaps taken up with Amber (Sabrina Laila Kern), who enjoyed keeping me off-balance with her deceptively direct queries about our (surely imagined) previous encounters.
….Or any of several other personalities, all of whom intrigued, each of whom had a story behind their sad or drunken or piercing eyes. They are a rogue's gallery of provocative and beguiling characters.
View this post on Instagram
Later, in a fog-filled room adorned with an implement of French Revolutionary mayhem, Peter took me aside. He was in search of someone quite important and asked if I would help look for him. Would I assist?
Yes, of course.
Over next 90 minutes, my search for his friend unfolded in a most unexpected manner. Indeed, the man I was sent to find was not at all what I expected. Benedikt Sebastian offers a portrayal of this fellow that is at once supremely comedic, yet tinged with self-degrading cynicism.
I also encountered a host of Sears' wickedly delightful denizens. There was Pierre (a jubilantly prankish Savia Giovanni), who personally delivered me into a most uncomfortable Guignol moment of dramatic…climax.
I vainly flirted with a Bad Attitude Bartender (the high-strung yet low-maintenance Katy Foley). I shared a revealing remembrance with theater owner Isabella (Laura Urgelles). I was even offered a nugget of intrigue from the estimable Dr. Werner (Serah Henesey).
And yet, I barely scratched the surface of what the show had to offer. In between the constant interactive moments with the characters – the action didn't flag for a minute — I barely had time to deliver reports to the roving Simone, take in the musical delights of Mambo Diabolico in the main theatre, steal a whiskey from Bad Attitude Bartender, or wonder about the other characters who would flit by.
By the time the evening had ended, I didn't want to leave. There were too many mysteries remaining. Plus, I proved I was an awesome spokesman for a not-so-secret society and await my first assignment!
View this post on Instagram
As with "The Experiences," director Bousman not only casts to perfection, his direction could not be more astute.
The narrative track I experienced achieved the delicate balancing act of offsetting truly hilarious moments with unexpected scenes of dramatic intrigue.
And that was but one track. I'm told there are no fewer than ten separate scripted narratives simultaneously unfolding across the evening. The scale of the show is ambitious, to say the least.
I'd be remiss if I didn't mention the show's production team. Sabrina Kern was also on the production team, as was Morgan Rooms (who also served double duty with music). Production Designer Lee Launay, along with Art Directors Jacquelin Stanford and Sara Elisabeth Little and set dresser Yumi Kim, chose an unsettling minimalist approach to the décor.
The theatre's rooms are massive, and rather than dress them with items that might distract, the open spaces make participants feel vulnerable and exposed. Yet, suddenly you might pass by a makeshift office with papers scattered everywhere, begging to be investigated.
Katherine Hegarty's wardrobe choices reflect both the characters and the period, offering additional contrast and discomfort – are we in 1920s Paris or in a world intended to make us think we are?
"Theatre Macabre" offers plenty for both immersive veterans and newbies alike. There is much to explore, and being an adventurous – but not overzealous – patron will yield many rewards in this interactive world. I attended the production on opening weekend, and my understanding is that the show is constantly being tinkered with, and re-tooled as feedback comes in.
And with the ability to choose your adventure, I think the show is perhaps best described by paraphrasing Forrest Gump: "Theatre Macabre" is like a box of chocolate-covered scorpions. You never know what you're gonna get.
---
"Theatre Macabre" runs in Los Angeles through Nov. 4. Tickets are $150 and available here.