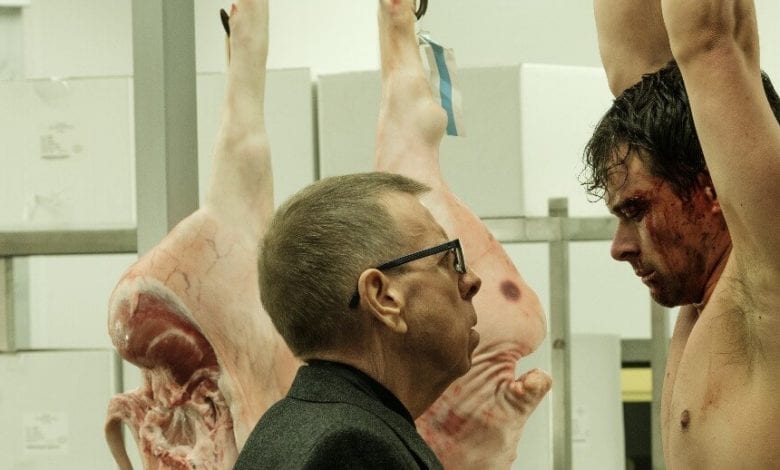 "The Corrupted" is the kind of crime thriller that, had it come out during the '70s, might have become a classic like the original "Get Carter."
But since it arrives now, after crime cinema has been defined and redefined numerous times, it may get lost in the cinematic shuffle.
That's unfortunate because it's a good film. Not a great one, mind you. It's too predictable to be a first-rate thriller. Most episodes of the great BBC show "Luther" with Idris Elba are more compelling.
But if you like British-based corruption tales, this one is worth checking out. It's competent and loaded with pathos.
The Corrupted Official Trailer (2020)
The film's narrative center isn't immediately apparent but unfolds gradually. It's ostensibly a true story about a real estate scheme built under cover of the 2012 London Olympics. This critic hasn't been able to figure out where the fiction ends and facts begin.
There simply isn't much information about these "true events" readily available. But since most films that claim to be "true stories" are often anything but, this shouldn't be too disconcerting.
The real lead turns out to be Sam Claflin's ("Hunger Games," "Peaky Blinders") Liam. The character's father was murdered by the London mob many years ago, a death made to look like a suicide. The specter of this tragedy has haunted Liam and his brother their entire lives, causing them to be corrupted.
Exclusive The Corrupted Clip Featuring Sam Claflin & Timothy Spallhttps://t.co/Kdzm27yS4g

— ComingSoon.net by Mandatory (@comingsoonnet) December 31, 2019
Claflin's performance really is the highlight. His character arc is given the most time to unfold, and at times he is heartbreakingly powerful.
Liam has just gotten out of jail and is trying to make things right with his wife and son. The wife is touchingly played by Naomi Ackie ("Star Wars: The Rise of Skywalker"). The pair have enough chemistry to feel real. They convincingly play out the uncomfortable dance between reunion and healthy boundaries that must take place after time spent in prison.
The viewer is rooting for them from the get go.
Their story, and Liam's unresolved relationship to a father he wrongly believes killed himself, provide the film's anchor. Unfortunately the film's actual plot centers around the London criminal world run by Timothy Spall's Mr. Cullen.
The "Sweeney Todd" star is great in the role of the cold-hearted mob boss, but it's never clear what exactly he's after. Nor does it seem to matter. He's a traditional bad guy doing bad things and trying to get away with it.
His part is dramatically underwritten. Spall does a lot with very little.
Sam Claflin Interview - The Corrupted
Hugh Bonneville of "Downton Abbey" fame gets to do some despicable things as well. Calling his part minor is generous, but whenever he's on screen it's dastardly memorable.
Without revealing the twists and turns it's enough to say the resolution is ultimately satisfying if a bit shallow. The film is too short, especially given how compelling Liam's narrative is. But in a world where Martin Scorsese can make self-indulgent drivel like "The Irishman" that lasts for 210 unbearable minutes being too short isn't a crime.
We could easily see "The Corrupted" becoming a tight mini series. As is, the film offers a solid crime story. Call it a diamond in the rough that could've been a lot more.