Industry News
Did Delays Do Stallone's 'Samaritan' a Massive Favor?
Film legend's vigilante yarn arrives as crime spikes in city after city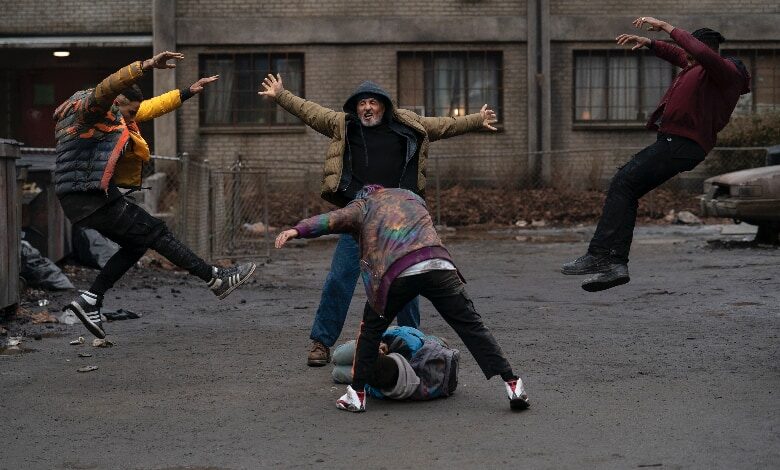 Film delays are often a terrible, no good sign.
They suggest the studio has little faith in the finished product. Or it reflects a last-minute attempt to fix a film's flaws before the new release date beckons.
The best case scenario? A similar film is set to release that weekend and a modest delay can avoid a head-to-head confrontation.
COVID-19 changed that thinking.
Studios postponed many high-profile films hoping the pandemic would eventually run its course. It's why mega-movies like "No Time to Die," "Ghostbusters: Afterlife" and "Top Gun: Maverick" arrived long after their initial due dates.
Sylvester Stallone's "Samaritan" similarly got caught in the pandemic shuffle. The film, which wrapped shooting at the end of 2020, is now hitting Amazon Prime Aug. 26. The story, based on a graphic novel, follows a retired superhero (Stallone) pondering a return to action.
View this post on Instagram
Here's the official plot description:
Thirteen-year-old Sam Cleary (Javon "Wanna" Walton) suspects that his mysterious and reclusive neighbor Mr. Smith (Sylvester Stallone) is actually a legend hiding in plain sight. Twenty years ago, Granite City's super-powered vigilante, Samaritan, was reported dead after a fiery warehouse battle with his rival, Nemesis. Most believe Samaritan perished in the fire, but some in the city, like Sam, have hope that he is still alive. With crime on the rise and the city on the brink of chaos, Sam makes it his mission to coax his neighbor out of hiding to save the city from ruin.
The sizable delay and streaming debut could mean "Samaritan" would have bounced around the schedule with, or without, a global pandemic. We still don't have an official trailer for the film, which isn't a hopeful sign a month-plus from its debut.
Still, the story's hook suggests "Samaritan" is the perfect film for our troubled times. Stallone routinely has his finger on the cultural pulse, witness films like "Rambo," the "Rocky" franchise and "The Expendables."
More importantly, crime is spiking across the nation, and there's little sense the wave will recede anytime soon.
Blame the fallout from Defund the Police, the Black Lives Matters' messaging against cops or prosecutors addicted to lenient sentencing. It all adds up to a collective fear a vigilante yarn could address.
It wouldn't be the first time.
Antiheroes like Detective Harry Callahan and Paul Kersey ruled in the early 1970s courtesy of "Dirty Harry" and "Death Wish," respectively.
Dirty Harry - Original Theatrical Trailer
Those films resonated because they offered a way to process real-world anxieties. The average movie goer couldn't make their streets safer, but it felt good to cheer on a vigilante ready to take out the trash.
For many movie goers, it's time once again for a cinematic hero to take the Everyman's side. Could Stallone's hero step in at the perfect time?
That wasn't the case in 2020, when crime levels weren't making the news on a daily basis. Sadly, plenty can change in just two years.
It's worth noting the 2018 "Death Wish" remake starring Bruce Willis faired poorly at the box office. Blame Willis' diminished star power or content that didn't mesh with audiences. It's easy to point to the cultural climate at the time of the film's release.
Crime wasn't a key issue for voters back in 2018. It is now.
That could help make "Samaritan" a sleeper smash come August.