Interviews
'Shooting Heroin' Director: Andrew Breitbart Was Right About the Culture
Spencer T. Folmar's film hopes to open eyes, and hearts, about the opioid epidemic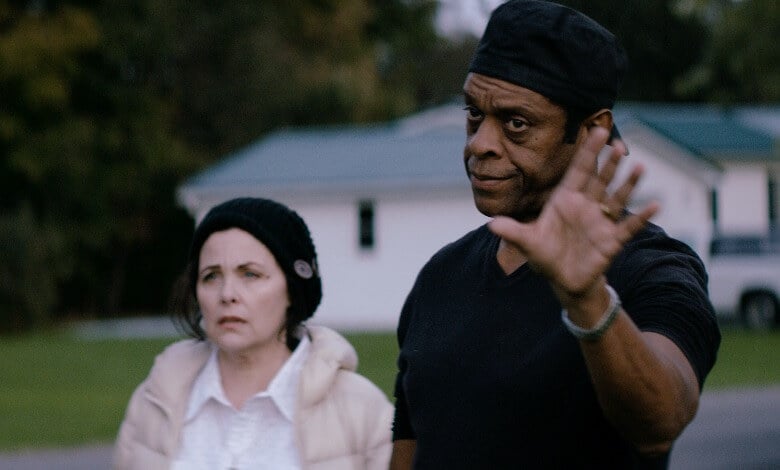 The nation's opioid epidemic got personal for Spencer T. Folmar while preparing for his high school reunion.
The moment marked 10 years since graduation, but Folmar learned some of his classmates hadn't lived long enough to attend.
"I had no idea living outside of the state that the opioid epidemic had gotten so bad," says Folmar, who spent much of his younger years in the Keystone State.
That realization helped fuel "Shooting Heroin," Folmar's powerful look at how addiction can transform an entire community. Alan Powell stars as a small town bartender willing to do almost anything to stop the spread of drugs in his town.
Even if it means taking the law into his own hands.
"Shooting Heroin" Theatrical Trailer
"Shooting Heroin" co-stars Sherilyn Fenn, Laurence Hilton-Jacobs, Nicholas Turturro and Garry Pastore.
Folmar went back to Pennsylvania to research and shoot the film, interviewing everyone from police officers and drug recovery center workers to first responders on the front lines of the battle.
One thing became clear to the writer/director.
"The overwhelming sense of despair among young people," he says, something that plays out in both small and massive ways in "Shooting Heroin."
FAST FACT: Folmar's Hard Faith production company offers a twist on Christian-themed narratives. The company describes its mission as, "a third way between 'faith-based films' … and mainstream films which are entertaining but often not bold enough to talk about the significance of God and the importance of faith in our lives."
Folmar, who previously made the gritty, faith-based drama "Generational Sins," calls "Shooting Heroin" the "first narrative feature to tackle" the opioid epidemic.
He employed vigilante justice, epitomized by Powell's character, to "engage" audiences in an otherwise heavy topic.
Folmar's previous films featured mostly lesser known stars. Anyone watching "Shooting Heroin" will recognize cast members like Powell, Hilton-Jacobs and Cathy Moriarity, who plays Powell's estranged mother.
The subject in play helped make that possible.
"We had a lot of interested people, agents, managers and actors because of the subject matter," adding some of his cast and crew had "personal connections" to the crisis in play.
Folmar remains surprised more story tellers aren't flocking to the crisis, especially given the rich material from which to draw. He suspects one reason we're seeing so few stories connects to what opioid addiction often involves.
Shame.
"There's a lot of reasons people don't want to talk about the opioid epidemic in the nation," he says. "Even talking to the families who lost loved ones … there's a real, unfortunate element of shame … shame for the families and victims."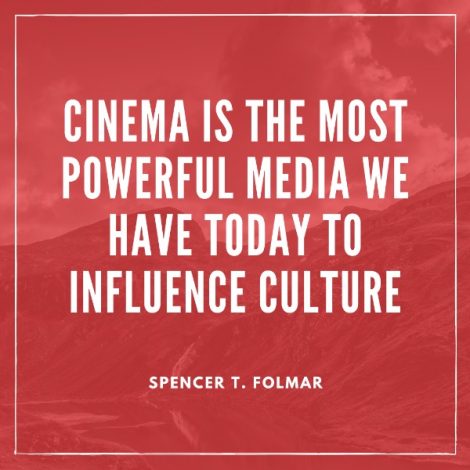 That's why a movie on the subject can be so important, so helpful, to the national conversation on the issue.
Folmar ascribes to Andrew Breitbart's famous theory – "politics is downstream from culture" in his movie making process.
"Cinema is the most powerful media we have today to influence culture," he says, especially given the short attention spans of the current generation. How often, he asks, do people give two hours of their undivided attention on a given subject?
He recalls extreme anti-drug movies like "Requiem for a Dream" having a profound influence on him. He hopes "Shooting Heroin" can offer a similar warning.
Requiem for a Dream (2000) Trailer #1 | Movieclips Classic Trailers
That film, co-starring Jennifer Connelly and Jared Leto, follows four drug abusers in a grim, devastating snapshot of addiction.
Folmar compares the celebrated film to school presentations warning children on the horrors of addiction. The intentions are noble for the latter, he says, but they may not have "a real impact." The powerful images in director Darren Aronofsky's "Dream" linger longer. The writer/director aimed for a similar vibe for his newest project.
"I'm hoping ['Shooting Heroin'] is something kids can point to," he says.