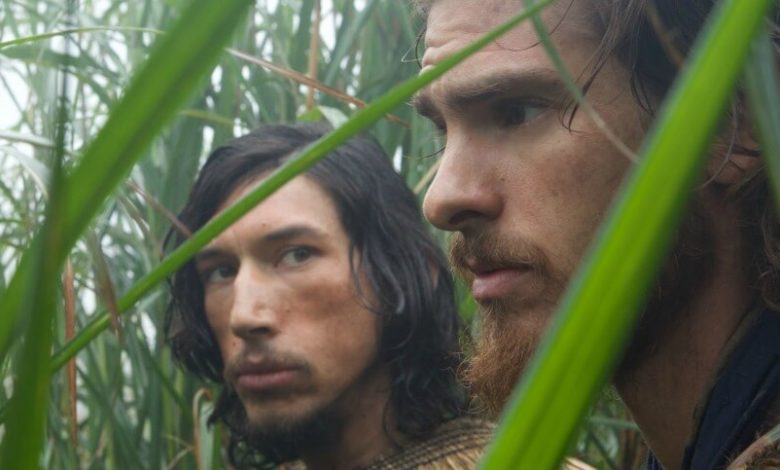 Passion projects come with more pitfalls than your standard Hollywood film.
Nurse a story long enough and you become blind to its limitations. It's one way to process "Silence," a movie Martin Scorsese has had in the back of his prolific mind for decades.
It's finally here, and you can see why he clung to the vision so long. The themes are broad and worth your examination. They exist in a realm far, far away from superhero battles and brand reboots.
The storytelling, alas, can be as bloated as a superstar's tour rider.
Silence Official Trailer 1 (2017) - Andrew Garfield Movie
Andrew Garfield and Adam Driver star as Fathers Rodrigues and Garrpe, two Christian missionaries searching for their lost mentor.
Father Ferreira (Liam Neeson) went to Japan to spread God's word. During the 17th century, Japanese culture forbade Christians from practicing their faith, often in the cruelest ways imaginable. Does that mean Father Ferreira was killed for what he believes in? Or, are the rumors true that he became an Apostate?
The young fathers are willing to risk their lives to find out. Their faith is that strong, their affection for their mentor impossible to measure.
They soon learn the stories of Japanese atrocities against Christians are all too accurate. It will take every ounce of their faith to stay true to Christ … and remain alive.
But at what cost?
A Master Takes a Knee
Scorsese's direction, so often mesmerizing, is more nuanced here. There's no set piece that etches itself in your mind. The performances are another matter. Driver gets the less consequential part, but he reminds us why Hollywood can't stop casting him in significant roles.
Garfield, fresh off his magnificent work in "Hacksaw Ridge," essentially carries the film. We see Christianity through his eyes, and wonder if the sacrifices he's forced to make along the way are worth it.
That's the nub of Scorsese's tale, spun from Shusaku Endo's historical novel. What are the limits of faith, and how does humility influence our decisions?
Silence - Exclusive Clip - 'Pray With Your Eyes Open' - Andrew Garfield, Liam Neeson
The screenplay, by Scorsese and Jay Cocks, leavens the somber material with grace and humor. The face of Japanese fury, The Inquisitor (Issey Ogata), could be the most curious character to grace any screen in some time.
You'll need his oddball rhythms to stay alert. "Silence" hammers us with its themes, partly through Scorsese's signature violence. We see suffering, and tears, and the cycle repeats itself with very little new to enhance the big picture.
In short, it's a slog at times.
Too Little, Too Late?
The third act revives the film and the deeper meaning behind the quest. But the core mystery has been diluted, and when the pieces start falling into place we're not as invested as Scorsese would like.
Having said that, the film won't stir outrage like Scorsese's 1988 film "The Last Temptation of Christ" and its creative interpretations. Audiences may revolt at the film's pace and artistic choices, but from agnostic point of view.
It's still rare for a modern storyteller to treat faith with such tenderness, and a sense of criticism that's neither cruel nor blunt. Scorsese cares, and that lifts even the film's soggier sequences.
But only so far.
HIT or Miss: "Silence" offers Martin Scorsese's singular vision, along with the kind of meaty questions more movie makers should ask. If only the narrative could stay out of its own way.