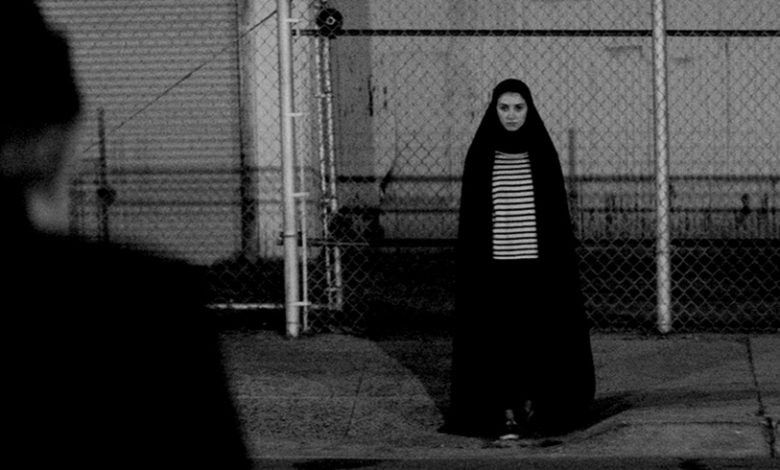 Nuxoll, the New York group's program director, acknowledges it's harder for some independent filmmakers to financially stay afloat today. The film niche thrives all the same, superheroes and FX-heavy franchises notwithstanding. And audiences are noticing.
"More people are seeing truly independent films than ever before by a wide margin," Nuxoll tells Hollywood in Toto. "There are so many good, independent films being made, especially documentaries."
Rooftop Films is helping to bring a few more to a movie house near you. Earlier this week, the organization awarded 14 cash and service grants to alumni filmmakers. The grant fund taps both community and partner support to aid filmmakers whose work previously screened at Rooftop Films.
The inaugural Rooftop Filmmakers' Fund Piper-Heidsieck Feature Film Grant went to director Ana Lily Amirpour to let her wrap her new feature, "The Bad Batch."
Nuxoll screened the filmmaker's feature-length debut, "A Girl Walks Home Alone at Night," earlier this year. He instantly knew he had watched something special.
Sundance (2014) - A Girl Walks Home At Night Teaser Trailer - Iranian Horror Movie HD
"I had heard some small buzz before the festival, but I was intensely unprepared for the level of cinematic vision she displayed in that film," he says of "Girl," which he adds will be released in November. "It's her first feature film. That's hard to believe. Her vision and her skills as a filmmaker are quite striking."
"The Bad Batch" promises even more of her eclectic vision. Here's how Rooftop Films captured its spirit:
…a highly twisted, unusual, romantic, and innovative movie set in a future dystopia. In a desert wasteland in Texas, a muscled cannibal breaks one important rule: don't play with your food. The Bad Batch is a savage love story, like a psychedelic Road Warrior, inspired by films like El Topo and Wild at Heart.
Nuxoll also praised grant winner Rachel Israel's "Keep the Change," a film refusing to idealize its autistic lead characters.
"They're real people with flaws and prejudices and insecurities," he says. "It's not afraid of going down paths of humor that might seem borderline inappropriate."
Nuxoll says he can't make sweeping statements about the state of independent films, but he promises the grant winners represent a singular vision.
"We saw … a lot of filmmakers who are truly independent making truly independent visions, not working to adhere to a pre-made mold of filmmaking," he says.
The advent of video on demand services, which let audiences without access to arthouse theaters see independent releases, remains a divisive advance in distribution.
"A lot of independent filmmakers lament that their films are successful via video on demand … they're adjusting to that reality," he says, but adds they also understand it helps both their bottom lines and makes it easier for more people to see their work.
In a way, it's not unlike Nuxoll's own exposure to avant-garde filmmaking.
"Most of the independent films I saw growing up, I saw them on VHS way worse than HD video," he says. "It's not like I couldn't appreciate Whit Stillman."