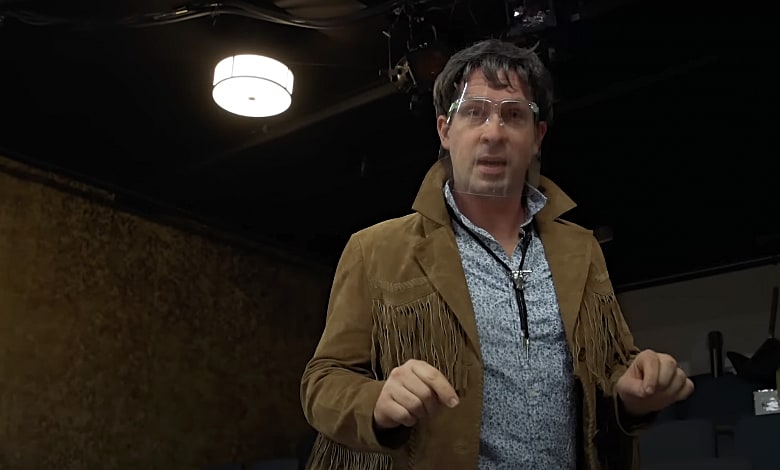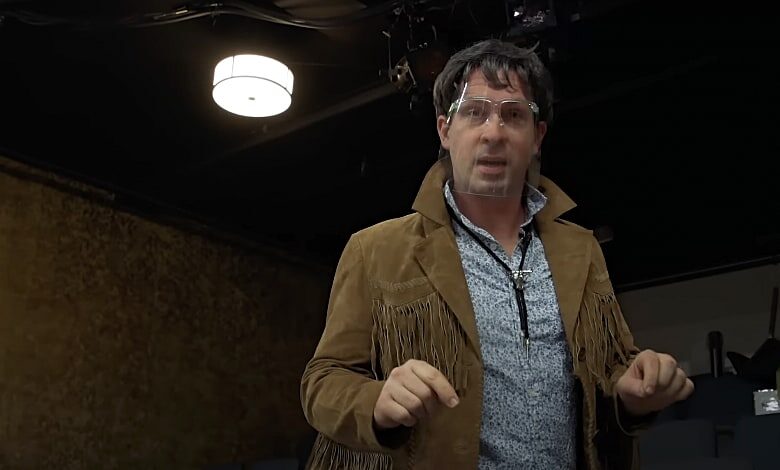 Some movies capture a subject so perfectly you wonder why filmmakers bother telling a similar tale.
Every shark film made after "Jaws" must live up to its legend. Good luck with that towering task.
The same holds true with 1996's "Waiting for Guffman," the definitive mockumentary on small-town theaters. Christopher Guest perfectly captured the egos, passion and silliness behind the scenes, and a cult classic was born.
"Re-Opening" walks in "Guffman's" shadow but has an ace in the hole. The film follows a theater staging a CDC-approved show during the lockdowns. Voila! A vital new layer to the "Guffman" template is born, and a consistently funny rockumentary emerges.
RE-OPENING | OFFICIAL TRAILER 2023
Chris Guerra, who also co-directed and co-wrote the film with Kelsey Cooke and Matthew John Koppin, stars as Roger Bastion, director of the All Voice Is theater in Pigeon Valley, Tennessee. It's the prototypical small-town troupe that, like most businesses during the pandemic, suffered from the government lockdowns.
The show must go on, of course, so Roger and his loyal team decide to stage a CDC-worthy show complete with masks, plastic barriers and more.
We meet Roger's staff, a consistently funny clan including Roger's personal punching bag, Bryce (Casey Hime).
The actors range from a martini-swilling starlet (Patty Guggenheim) to Jackson Foxx'e (Leonard Robinson), who plays up to a ghetto stereotype to appease the locals.
Maggie (Amanda Lehan-Canto), is the hard-charging stage manager who keeps order on and off the set.
One of the theater's two ushers (Emily Pendergast) is seen mostly via Zoom or Skype because she ate some bad food and either has food poisoning … or COVID-19.
Welcoming the CDC Inspector | Re-Opening Official Clip
The story captures the fear and uncertainty during the pandemic without finger-wagging. It's just another character in the film, and watching staffers prep the stage for CDC compliance is the perfect running gag.
Even the various CDC stooges are granted their humanity.
"Re-Opening" never lectures about the folly of lockdowns, how the public accepted nonsensical rules without question or other ripe targets.
It skewers them anyway, letting the characters and story do the heavy lifting.
RELATED: 'BRANDEMIC' LETS BAWDY BRIT MOCK LOCKDOWNS
Team Guerra nails the tone vital for a mockumentary like this, and the editing is near-perfect in every scene. Just when you think the film's sly sense of whimsy will fade, another killer bit emerges.
Or three.
Conservative Outlet Blaze Media Makes First Movie Acquisition With Comedy 'Re-Opening', Lines Up Scripted Series https://t.co/YO8VuuFDta

— Deadline Hollywood (@DEADLINE) April 27, 2023
It would be easy to mock these characters, given their paper-thin skins and modest talent, but "Re-0pening" has a warm spot for every last soul. That's obvious in the third act when the story takes a risky, sentimental turn.
The gambit pays off without sacrificing the humor.
"Re-Opening" delivers a crisp ensemble without a weak link, but Guerra holds it all together. His character's inspirational speeches are exquisitely awful, and his sporadic meltdowns keep everyone in the performance on edge.
You'll love Roger Bastion anyway, the sign of a sublime performance … and film.
HiT or Miss: If you liked "Waiting for Guffman" you'll love this pandemic-themed update of a "Re-Opening" theater.