Interviews
Doc Turned Author Ready for Culture War Fight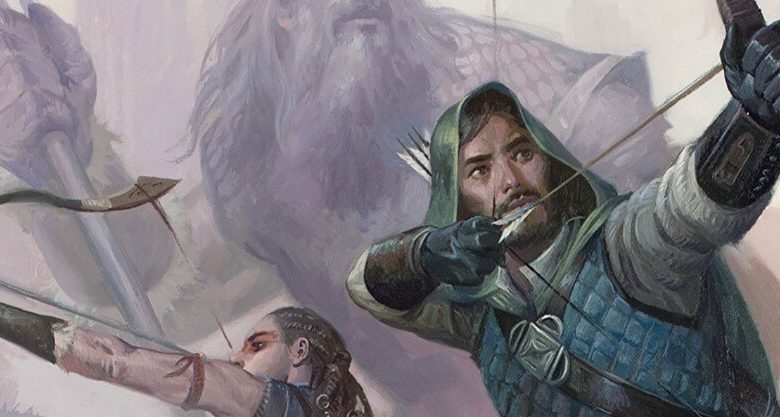 Tell a kid to choose a career. If he says, "I want to be a doctor—and a novelist, artist, TV writer and children's book author," you'd tell him, "Pick one!"
After all, no one person can be all those things. But Dr. R. Mark Huffman is giving it his best shot. And he supposedly still finds time to sleep. HiT had the chance to ask him a few questions about his various projects, including a saga based on Noah's life before the ark construction project.
Full Disclosure: The author of this Q&A and Dr. Huffman both contributed to the pulp fiction anthology,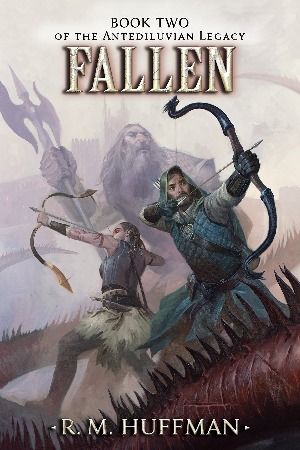 "Appalling Stories 2: More Appalling Tales of Social Injustice."
HiT: How did you manage to become an author and illustrator, while also being an anesthesiologist?
Mark Huffman: I've drawn my whole life. At some point in medical school, I was in a restaurant with my wife and mom, casually complaining about some pretty terrible local art on the walls. They both told me to do something with my own art instead of whining about others', so I started putting my stuff on freelance websites.
I did some RPG illustrations, a job for Wizards of the Coast for a project that was never developed to release, and ended up doing quite a bit of miniature design work. I don't do freelance anymore, but I've been able to do illustrations for [the interior of] my novels, which has been enormously satisfying.
My path to writing is explained by the fact that I can't take naps. At one point on call during my internship, in the middle of the night, it struck me that I should try writing a book, so I got up and messed around with a little vignette. I thought it was pretty okay, so I started writing, primarily post-call as something I could do in a fog of exhaustion. Some time in my third year of residency, I had a finished novel.
HiT: What novels and other fiction have you written?
Huffman: My two novels, "Leviathan" and "Fallen," are probably best described as epic Biblical fantasy. They follow Noah, of ark fame, in his six centuries of life before the flood of Genesis 6-9. The details in Genesis are pretty sparse as far as narrative, but they're compelling: humanity cast out of paradise, spreads upon the earth, descends into such depravity and evil that a just God has no choice but to destroy it all, except for a single man who's somehow held on to righteousness.
Add to that access to every animal that's ever been extant – yes, including dinosaurs – and the presence of the mysterious "sons of God" and their giant offspring from Genesis 6:1-4, and suddenly we have a setting that rivals any fantasy "dragons, orcs, and elves" world ever concocted, all staying true to a Biblical hermeneutic. I'm writing the third and final novel now.
My other writing projects are finished, agented, and will spend 2019 being shopped to producers and publishers. I've co-written a feature length screenplay called "The Sect" and written a TV show called "Renovators," which placed in the semifinals of the 2018 PAGE Awards competition.
The project I'm most excited about is my children's books. I started writing poetry, almost by accident, about a year ago, and discovered I'm good at it. I found an illustrator, pitched a series project, secured an agent, and have two proposals that'll be sent out to publishers early this year.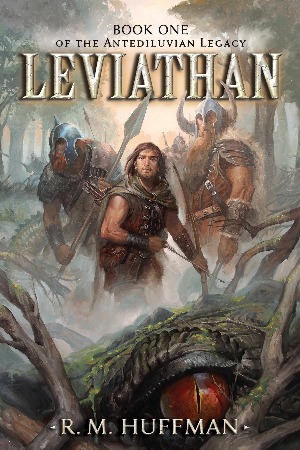 HiT: You're a Christian. Why does it seem like conservatives and Christians are more interested in complaining about entertainment instead of creating it?
Huffman: It's difficult to say. Maybe secular Hollywood is so entrenched in society that to try to change it or compete with it seems futile; maybe too many self-described Christians and conservatives don't actually care, or don't recognize how intertwined the moral health of society and the nature of popular entertainment are.
I think it doesn't help that, generally speaking, Christian and "faith-based" music and film tend to be preachy – not always a problem – with poorer production values and less creative quality – a very big problem – than their secular counterparts, with the exceptions of Christian rap and a few high-profile films like "The Passion of the Christ."
But yes, one of my motivators to insert what amounts to the work of a second career into my busy personal and professional life is exactly what you've mentioned: the best way to fight back is to create excellent fiction of our own, so good that an entertainment industry driven by profit can't help but sit up and take notice. That's the plan, anyway. We'll see what shakes out.
HiT: Where should people follow you on social media if they want to learn more about your work?
Huffman: My Twitter account (@R_M_Huffman), where I do everything from engaging in apologetics and making snarky political commentary to making memes about the state of Disney Star Wars and posting pop culture anagram gifs. I post much less frequently on my Facebook author account.
"Leviathan" and "Fallen" cover art by Lucas Graciano.
---
Paul Hair is an author who has written several fiction and nonfiction books under his own name and as a ghostwriter. Connect with him at www.liberateliberty.com and paul (at) liberateliberty.com