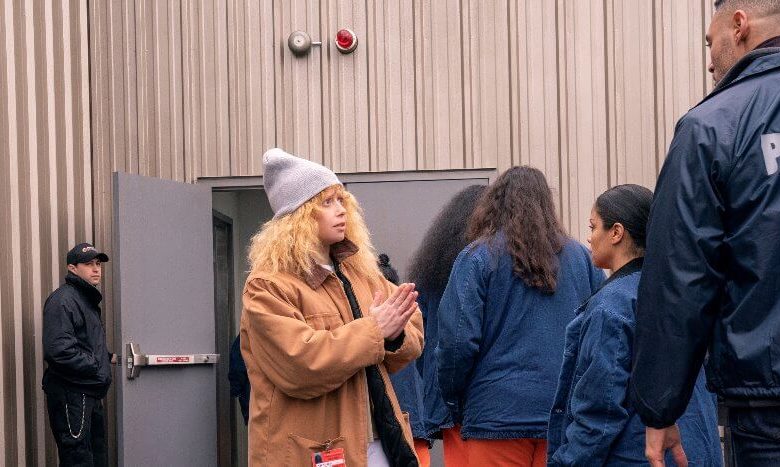 Hollywood is anything but subtle.
You see it in blockbuster movies like "Hobbs & Shaw," "Godzilla: King of the Monsters" and your average "Purge" sequel.
Loud. Action-packed. Bloody. In your face.
It's also clear where the industry strands on hot-button issues like abortion (yes!), gun control (more!) and immigration (we hate kids in cages … unless Obama put them there!).
It's the latter topic currently consuming Hollywood. Stars and starlets crave open borders, just like the Democrats vying to face President Donald Trump in next year's election cycle.
Celebrities don't use the "open borders" phrase, nor do any candidates. They merely oppose ICE, Trump's wall and policies that restricts unfettered immigration.
That's open borders, whether they say the words or not.
This thread. Thank you, @RonWyden, for your leadership through service. https://t.co/uXTHly3YrS

— Alyssa Milano (@Alyssa_Milano) July 28, 2019
Celebrities do more than demand open borders on social media, though. Now, they're bringing the fight to the shows we consume, presumably, for our entertainment.
The trend unofficially kicked off last year when a "Party of Five" reboot stirred to life. The new version will focus on a family of illegal immigrants, a twist on the show that made Neve Campbell a star.
Creators Amy Lippman and Chris Keyser focused the new series on the Acosta parents, undocumented immigrants who are deported to Mexico. This leaves the kids, played by Brandon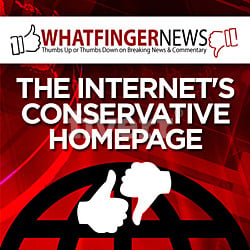 Larracuente, Emily Tosta, Niko Guardado and Elle Paris Legaspi, alone in America. Adding another wrinkle is that the oldest son, Emilio (Larracuente), is a DACA "dreamer," and his fate is changeable and uncertain.
The show's creators suggested the reboot wouldn't be political one moment, and then fired off inaccurate information (pointed out by USA Today) that makes their agenda clear.
"You can (have) the best of intentions, look for a better life in the United States and if you come here illegally there is no path to citizenship without leaving the country. … To educate (the audience) about what the process is to be really thrilling," Lippman said.
The current and final season of "Orange Is the New Black" also expands its storyline to include an immigration angle.
Orange Is the New Black | Official Season 7 Trailer | Netflix
It's no accident.
One of the most haunting images of Orange Is the New Black's seventh and final season is of flirtatious, clever Maritza Ramos sitting on an airplane with ten other women, being deported to who knows where…
Maritza's story is one of several sobering threads the Orange writers wove into this season exploring immigration detention, family separation, and other discriminating, dehumanizing aspects of immigration policy, set in motion when the private company that bought the prison opened an immigration detention center at the Litchfield campus at the end of last season.
The show's executive producer, Carolina Pai,z suggests the team behind the series weren't all on the same page regarding immigration initially. That didn't last long, apparently.
My hope is that because these are characters that we let into our homes and hearts, and things happen to them, people will feel what these characters feel and understand the immigration crisis in a different way."
Open. Borders.
Hollywood's message machine isn't above weaponizing tween-friendly fare. Consider the third film in Disney's "Descendants" franchise.
Official Trailer 🎥 | Descendants 3
People magazine reports the film will include an evil queen attempting to ban immigration.
More broadly the plot is about several missteps committed by Maleficent's daughter Mal (Dove Cameron) when she assumes an important new role in the kingdom: She orders a ban on further immigration to Auradon from the Isle of the Lost …
The Daily Caller serves up more immigration-themed details of the film (SPOILERS AHEAD)
In the end, the future queen decides that the only thing left to do is totally tear down the barrier between the two lands.
"We made a decision to close the barrier forever and it was my idea," Mal said. "But it's wrong. I've learned that you can't live in fear because it doesn't actually protect you from anything."
Chuck Lorre, the TV guru behind "Two and a Half Men," "Mom," "The Big Bang Theory" and Netflix's "The Kominsky Method," is prepping a new series as we speak. It, too, touches on immigration as part of its over-arching storyline.
"Bob Hearts Abishola" follows a Detroit businessman who falls for his cardiac nurse, a Nigerian immigrant. Lorre, who routinely politicizes his shows end-credit "vanity cards" to attack the GOP and President Donald Trump, described the show as focusing on "immigrants making America great."
The executive producer was pressed by a reporter about whether Abishola's character migrated to the U.S. legally or illegally – to which Lorre responded: "We're not commenting about legal or illegal immigrants. We're making a comment on the people who are working here and working their hearts out."
It remains to be seen if "Bob Hearts Abishola" will take Lorre's personal politics into account, or if he's stirring anti-Trump sentiment to sell soap (and grab fawning press headlines).