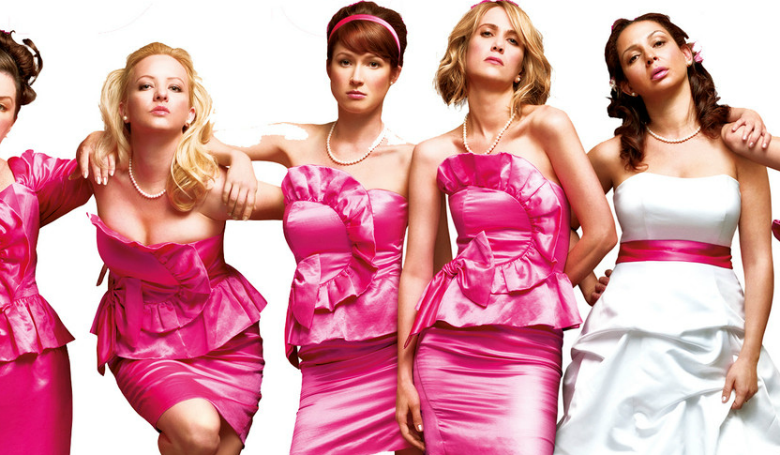 Melissa McCarthy can carry a comedy as well as any male actor, perhaps even better. Cate Blanchett's Oscar-winning turn in "Blue Jasmine" scored big for director Woody Allen. That long-delayed "Ghostbusters" project is a go at last, and the movie will flip the gender of the protagonists.
That doesn't mean the film industry offers an equal playing field, according to JLove Calderon.
"It's hard for us to get a seat at the table. Our voices are marginalized," the director/producer tells HollywoodInToto.com. "Our value is not fully recognized and honored."
Calderon hopes to change that starting next week.
CineCause Women's Initiative will host the inaugural Fueling Female Filmmakers Forum in Hollywood Oct. 15. The event promises to connect women in the movie industry and give them information on film financing, distribution and networking.
Attendees will include Gina Belafonte (producer, activist), Christine Vachon (Killer Films), Jocelyn Towne (actress, producer, director), Lisa Dietlin (President/CEO of Lisa M. Dietlin & Associates, Inc.), Natalie Irby (Filmmaker/Executive Producer) and Linda Brown (President of IndiePR).
The event also features 25 rising female filmmakers, five of whom will walk away with either funding for their next project and/or private meetings with distributors.
Recent studies back up Calderon's snapshot of the film industry's inequities.
A UN study released last month found the lack of strong roles for women on screen is having a negative impact on the culture.
The raw numbers are even more damning.
In 2013, women comprised 2% of composers, 4% of sound designers, 9% of supervising sound editors, 2% of special effects supervisors, and 5% of visual effects supervisors on the 250 top-grossing films, according to a study by the Center for the Study of Women in Television and Film.
Forum participant Jacquelyn Aluotto couldn't agree more about getting women a bigger role in movie making.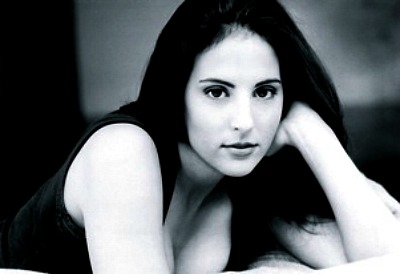 "For me it's important to give women a voice, especially a voice in media. It impacts society," Aluotto says. "If you tell life experiences and stories through a woman's eye, it'll give a totally different perspective."
That's where the new forum hopes to make a difference.
"The goal is for every woman to walk away with inspiration, knowledge and real access and connections," says Calderón, who serves as CineCause's Social Impact Strategist.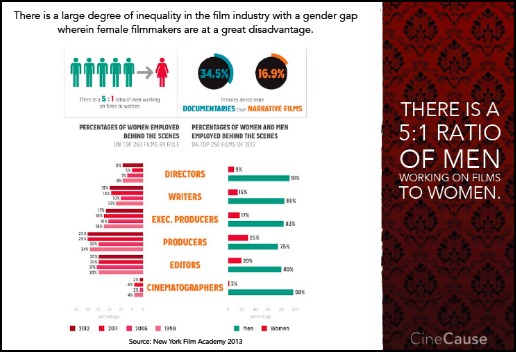 Calderon says a subtle but profound way the industry works against women happens during the networking component of a project. Sometimes a woman will pitch an idea to a potential investor, but soon thereafter they are out of the loop at a critical point in the process.
"They start having meetings without you. They take over your content," Calderon explains. "You've lost … you're no longer in the conversation."
Aluotto, whose project "The NIMBY Experience" will be screened at this month's Hollywood Film Festival, says the timing is right for the forum. Gender inequity is getting plenty of press of late, and people are becoming more aware of the matter, Aluotto says.
"They're starting to demand that our stories be told," she says.