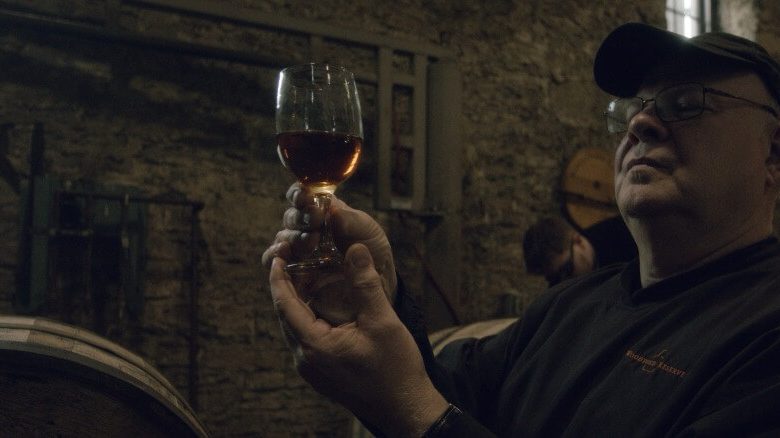 One of my formative experiences with bourbon came around a campfire in rural Georgia.
My friends and I had a polished off a rather large bottle of Jim Beam as we debated religion and evolution among other topics of interest to college-age men. For fun, I re-capped the empty vessel and tossed it into the fire.
Sometime later, it exploded.
The next morning, we examined the blast radius and found that dangerous shards populated most of the area around the fire ring—except where the three of us had been sitting. Most of us concluded that it was indeed a miracle that none of us had been pierced by glass. I've used this episode as evidence to support my case for God's existence ever since.
But as we learn in "NEAT: The Story of Bourbon," an informative and beautifully rendered documentary on the nations' official spirit, bourbon is a great deal more than the fuel behind youthful yet misdirected dissections of philosophy.
NEAT: The Story of Bourbon (Official Trailer)
The film opens with an homage to the spirit's ingredients, which are grown in hazy-looking southern fields and then ambles to a simple explanation of what makes bourbon different from other whiskies.
For starters, bourbon must be made from a recipe that is at least 51 percent corn and then must be aged in charred-oak barrels for four years. Industry representatives distill the rest by means of a hooch-ified version of the ABCs.
We're invited into several drinking establishments in Louisville and Lexington, Kentucky, where mixologists explain how to incorporate bourbon into a number of drinks—including Jell-O shots. And we also meet many of the people active in bourbon today—from Marianne Barnes, the first female master distiller since Prohibition of the Castle and Key Distillery, to Freddie Johnson, a third-generation bourbon maker from the Buffalo Trace Distillery.
FAST FACT: Bourbon represents an $8.5 billion industry in Kentucky, the spirit's birth place.
Just about every other distillery in the Bluegrass State provides an engaging whiskey emissary as well.
Throughout the film, modern bourbon-making comes to life through scenes captured by Michael Hartnett's cinematography. His camera—using a variety of techniques—captures the harvesting of grain, the charring of barrels and other parts of the process with as much color and lushness as the beverage itself.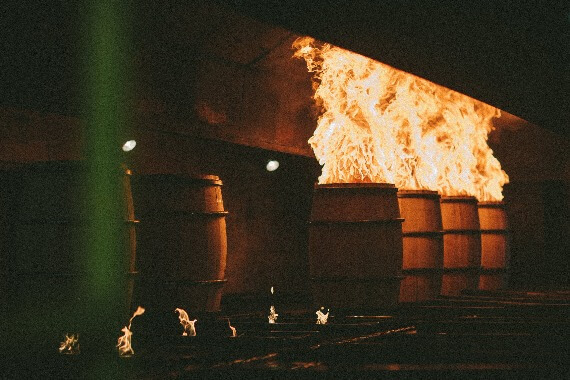 For someone who knows little about the drink, the documentary garnishes its narrative with a number of anecdotes to arm any drinker who bellies up to the whiskey bar. I will always be able to dazzle my fellow imbibers—campfire or not—by offhandedly informing them that mint juleps were originally a wake-up drink or that bourbon introduced Americans to the concept of government food regulation with the passage of the Bottled in Bond Act in 1897.
NEAT: THE STORY OF BOURBON Clip: Corn (Part 1)
No doubt, there's enough of these vignettes to fill up another documentary. Actor and comedian Steve Zahn also contributes very slightly humorous interludes along the way, too.
While "NEAT" tells the story of bourbon well, its aftertaste leaves one to think of the film as only part documentary. With smoothness akin to a bottle of 12-year-old that draws from a rich palette of people and stories, "NEAT" also serves as a confession of love for the most American of spirits that very nearly borders on religion.
---
Nathan Solheim is a Denver-based freelance writer. His work has appeared in numerous local and national publications including American Cowboy, 5280 Magazine and Zymurgy.