Industry News
Woke-Busting 'Morning Show' Preps Season 3 Debut
Apple TV+ original explores MeToo overreach, Identity Politics in fresh ways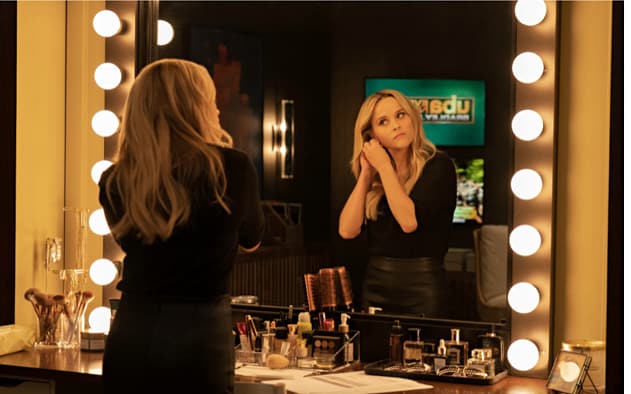 You can't keep a good news anchor down.
Alex Levy (Jennifer Aniston), the embattled star of TV's biggest morning program, is back for another round of corporate news nonsense.
Both Aniston and co-star/co-producer Reese Witherspoon return for season three of "The Morning Show," set to debut Sept. 13 on Apple TV+. The drama shares the behind-the-scenes tumult at a successful news talk show where the veteran anchor, played by Steve Carell, is accused of serial sexual relationships with co-workers.
That leaves Alex scrambling to rebuild her legacy while Witherspoon's Bradley Jackson attempts to bring a measure of respectability to the wobbly news franchise.
The Morning Show — Season 2 Official Trailer | Apple TV+
It's the ultimate MeToo drama, but it doesn't offer easy answers on the most pressing cultural issues of our age. Instead, the award-winning drama brings nuance to hot-button issues, daring to explore issues from multiple angles.
The show bows with two of the 10 season-three episodes come September, and we haven't seen the last of Alex and Bradley. The show already has a season four renewal under its editorial belt.
Here is the third season's official description which suggests the introduction of a Elon Musk-style figure:
This season, the future of the network is thrown into question and loyalties are pushed to the brink when a tech titan takes an interest in UBA. Unexpected alliances form, private truths are weaponized, and everyone is forced to confront their core values both in and out of the newsroom. Along with Aniston and Witherspoon, the star-studded season three ensemble cast is lead by Billy Crudup, Mark Duplass, Nestor Carbonell, Karen Pittman, Greta Lee, Jon Hamm, Nicole Beharie, and Julianna Margulies.
Hamm and Beharie join the star-studded cast for season three.