Interviews
Mike O'Malley: The Critical Book That Meant Everything to My Career
Actor turned screenwriter shares the unlikely source that fueled his career success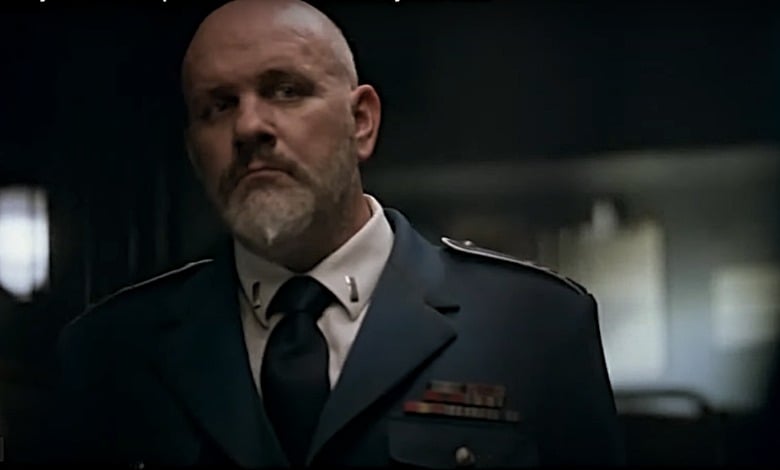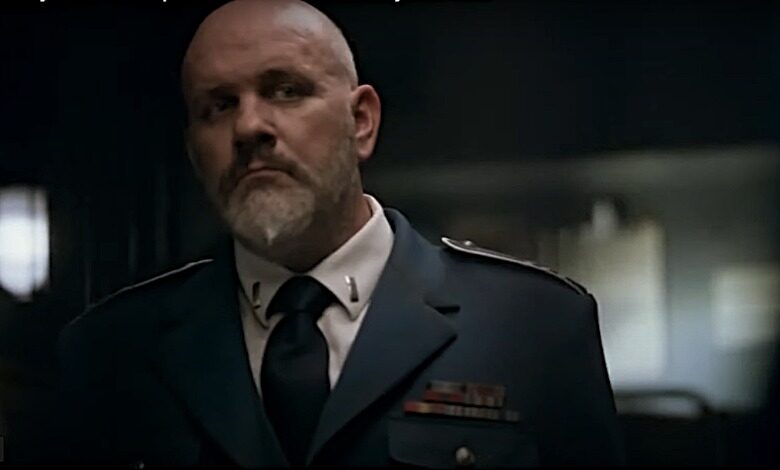 Mike O'Malley seems better suited to cope with the pandemic than most artists.
O'Malley gained fame with work on popular TV shows like "Yes, Dear," "Glee" and "Parenthood" but segued to screenwriting in recent years.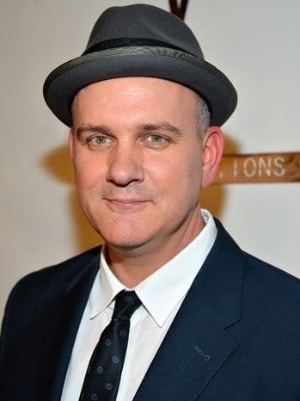 The Boston native quickly realized his accidental writing oasis came with a catch. Three, actually.
"I thought I'd love to be back home, writing in my office … I'd have time to contemplate and create," the father of three teens says. Instead, he's a 24/7 parent like so many Americans in the pandemic era.
"Everybody's home now. They need help," O'Malley says. "You're all on top of one another. Writing in particular takes isolation, incredible focus and time to think and rewrite."
O'Malley is still getting some work done on his upcoming Starz show, "Heels" – his first official time serving as a show runner. The Georgia-set series, which stars Alexander Ludwig and Stephen Amell, follows the world of small-town professional wrestling.
"Heels" examines the southern traditions tied to the sport, O'Malley says, including former athletes whose sports careers didn't pan out as expected. The series will focus on the family ties binding the wrestlers as well as the sport's inherent humor.
The show marks the second time O'Malley has had similar control over a project. He previously created "Survivor's Remorse," a Starz series following a young basketball star juggling fame, wealth and family responsibilities.
Most of Hollywood remains shut down due to the pandemic, but one of O'Malley's long-gestating projects recently made its debut.
The TNT series "Snowpiercer," based on the 2014 film by famed director Bong Joon-ho ("Parasite"), cast O'Malley as an authority figure willing to challenge the status quo. He plays Brakeman Roche, a character he referred to as a "father figure" in the middle of this dystopian affair.
Snowpiercer: Behind The Scenes Look of the Train | TNT
The show, like the film, follows a train-bound community struggling to survive after an attempt to address global warming turned the earth into a planetary ice cube.
"It's a story about Noah's Ark on a train," he says, a setting that allows the show's creators to explore "how human beings related to one another."
O'Malley continues to wear multiple hats in Hollywood, a town offering far more places to pitch ideas than ever before. Gliding from on-camera gigs to behind-the-scenes projects is easier to maneuver in the 21st century, but he says that comes with a sizable asterisk.
How O'Malley Navigates the New Hollywood Order
The "old" TV system had three networks buying scripts for a hundred new shows a season but few made it to the average living room's TV set. Many never even scored an official pilot.
Now, artists are able to pitch their visions to a much larger number of platforms, but the powers that be expect you to have done your homework.
"You have to go in with a fully thought out idea. 'This is how I see the third season,'" he explains. "You have to do an incredible amount of work, more so than ever before … in terms of developing your idea … you have to have a deep understanding of not only the arc of those seasons but explain why this setting and this scenario is not something being told anywhere else."
FAST FACT: O'Malley previously teamed with music legend Jimmy Buffet for Broadway's "Escape to Margaritaville," the jukebox musical the star co-wrote with Greg Garcia.
Some actors are lucky enough to land a single sitcom or dramatic series and never find a similar, high profile gig.
Not O'Malley.
His career is filled with regular work, recurring characters and stories told on both big and small screens. He recalls reading an essential tome for actors seeking a steady career – Charles Grodin's memoir, "It Would Be So Nice if You Weren't Here: My Journey Through Show Business."
"It's one of the best books on being a young actor in show business," O'Malley says. Grodin extolled the values of keeping busy, be it an off-Broadway show or an independent film project.
Work is work, and getting a toe in the door matters.
Oscar nominee Laurence Fishburne, O'Malley noted, played a coy cowboy on "Pee Wee's Playhouse" years after he worked with Francis Ford Coppola on "Apocalypse Now."
Fishburne met director John Singleton on the set of "Pee Wee's Playhouse." The two bonded, and Singleton cast him in "Boyz in the Hood," sparking the actor's career resurgence.
Boyz n the Hood (1/8) Movie CLIP - Home Invasion (1991) HD
"So much of work is about forming relationships in this business, especially with people you trust," he says. "When you're first starting out, we're in this together. We're building this business together."
Patience Pays Off for O'Malley
O'Malley hopes to resume production on "Heels" in the coming weeks. Beyond that project, he dreams of creating a series set in a New Hampshire community like the one he grew up in.
He knows it could take time to finally happen, and he's at ease with that concept. He often takes "circuitous" routes to various TV and film gigs. It's the nature of the business.
His passion for his work, though, remains a constant.
"When you build a show so much is reliant on how much everyone is enthusiastic about what you're trying to accomplish. That shared enthusiasm has given wind to a lot of projects," he says.