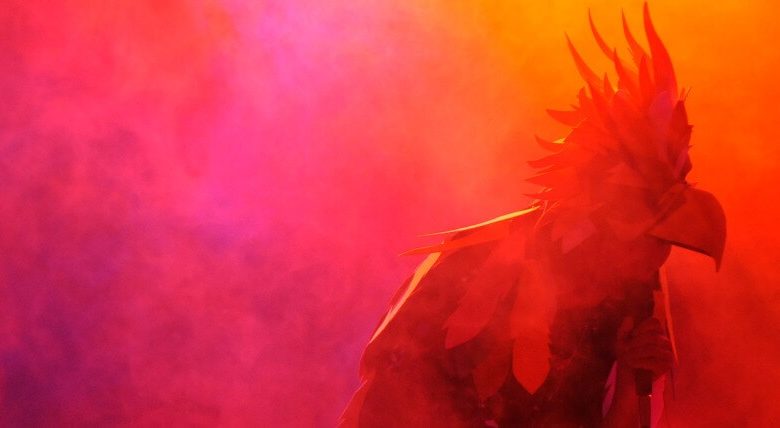 The answer is in the film. What is Meow Wolf?
"Meow Wolf: The Origin Story" takes you on the journey to what it is today. It started as a collective of artists, active in the Santa Fe, New Mexico Arts scene, looking for a place to showcase their art.
Today, Meow Wolf is a multi-million-dollar interactive museum financially backed by George R R Martin. You might know him as the guy who created "Game of Thrones." The film explores his involvement with the museum's creation.
Meow Wolf: Origin Story - Official Trailer | Meow Wolf
At the beginning of the documentary you hear such phrases as "marketing bull****," "radical inclusivity," "maximalism" and "outside artists." The language takes on a different tone later, with phrases like "business structure," "payroll" and "liability Insurance."
"Meow Wolf: The Origin Story" will make you want to go to Santa Fe and see for yourself. I've been to Meow Wolf several times over the years. I originally heard about it through social media and word of mouth. Many of my friends and family have been there. And of course, I have been asked hundreds of times, "What is Meow Wolf?"
I like to describe it as an interactive children's museum, an art installation for grown-ups with a story to tell. On my first trip to Meow Wolf I ended up relaxing in a life-sized fish aquarium while my friends walked through a refrigerator entering a time/space portal to another dimension in Meow Wolf's story.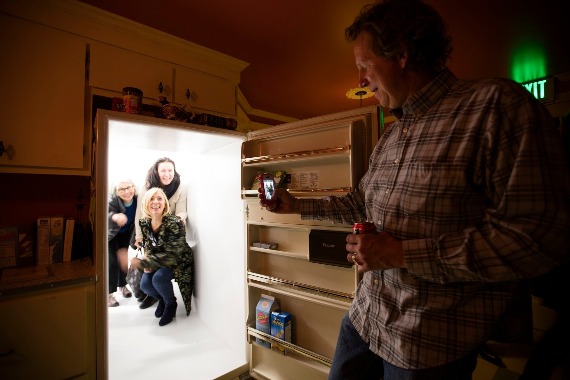 In the film, they explore the winding and experimental journey of Meow Wolf. I went into the film thinking that I was going to feel excluded, because I just didn't get "it." If they have to explain; then you don't get it.
That's not the film's message. Meow Wolf is a collective of artists who want to make art and still pay their rent.
The film explores the conflict the artists had with making art for art's sake to making art for money. There are arguments among the artists as they struggle with this transition. You find out the thinking process behind Meow Wolf.
And yes, you do find out why the name is Meow Wolf.
FAST FACT: Author George R.R. Martin pledged $2.7 million to help Meow Wolf establish a permanent space in Santa Fe.
Don't think of this film as one of those hipster documentaries. It allows you to feel included and yes, you can get it. Art is fun. Art is colorful. Art is meant to be touched and seen. Art is for everybody. It can have a meaning for you or not. Just enjoy the experience. Art is what you make it.
One of the fun things about the film, for me, being a native Coloradan, is the exploration of the future site for the next Meow Wolf now being built in Denver, Colorado. You get to see as they travel through Denver looking for the perfect site.
Watching this film will prepare you for your first visit to Meow Wolf. If you have already been to Meow Wolf this film will remind you that it's worth going to again, and again and again.
---
Lori Lynn Barker is an executive producer at iHeart Radio Denver and Colorado native. An avid lover of movies and pop culture, you can hear her frequently filling in for Mike Rosen, hosting Front Range Focus, and co-hosting "Let's Eat" with Michael Brown on KOA Newsradio. You can follow her on Twitter, Facebook, and Instagram,