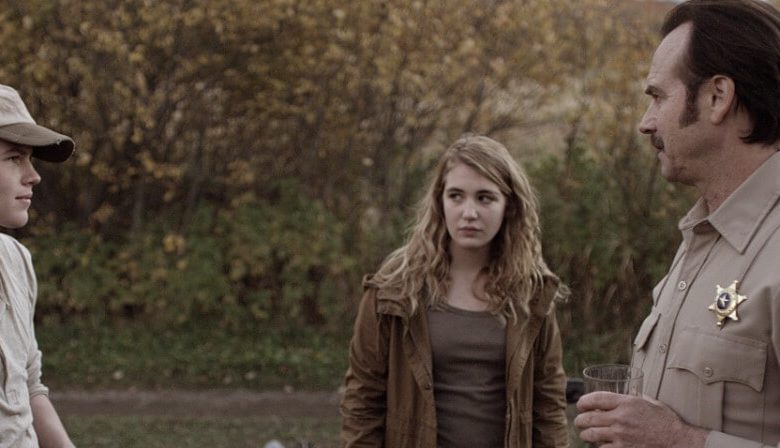 The untimely passing of Bill Paxton sent a shock wave through Hollywood and beyond.
Well liked and prolific, audiences and insiders alike appreciated Paxton for a wide array of roles. "Mean Dreams" stands as one of his last screen appearances. He's also set to appear in next month's "The Circle," co-starring Tom Hanks and Emma Watson.
"Mean Dreams" represents something of a departure for Paxton, especially for those who fondly remember his larger film roles. He plays a corrupt cop with little remorse towards his actions or how he treats his daughter. The actor populates the role with ease, and his menace is palpable.
Mean Dreams Official Trailer 1 (2016) - Bill Paxton Movie
An independent Canadian production, "Mean Dreams" concerns life in the farmlands of the Great Lakes region. It's the story of a high school girl Casey Carroway (Sophie Nélisse), who moves to the region with her policeman father Wayne (Paxton).
She befriends fellow student Jonas (Josh Wiggins), whose family is their only neighbors, some distance away. Jonas toils on the family farm and is considering dropping out of school to work on their ranch full time.
Then he meets Casey.
The two young actors are quite good, delivering natural performances without teenage histrionics. As the friendship blossoms Wayne steps in to stifle the relationship.
When Jonas happens by the house to meet Casey he encounters a drunken Wayne mistreating her. Kicked off the property and told to leave his daughter alone, Jonas becomes worried for her.
Sneaking back onto their property at night Jonas discovers Wayne has been profiting from corruption on his beat, and this becomes an impetus for the two teens to escape their plight.
What commences falls into the chase/thriller format, but one delivered with a fairly languid pace. There are plenty of exterior scenes along the flatlands, and the expanse on camera occasionally seems to absorb the activity. The vistas lend cues to place you in the region, but they also unintentionally hurt the cause by underscoring the smallness of the film.
RELATED: Why Film Festivals Matter In Our Digital Age
This however is ultimately a character-driven story, and the players do fine work drawing you into their plight. Rather than an action-driven thriller you are pulled along with a pair of high schoolers trying to endure a consequence beyond their skill set. While it lacks the visceral thrills there is enough tension in their plight to keep the viewer involved.
As a coda on Paxton's career, "Mean Dreams" serves as a unique touchstone. Many may remember his broader portrayals ("Twister") or anchoring roles in larger films ("Titanic" and "True Lies"). "Mean Dreams" serves as a gentle reminder of a performer who possessed skills he was not always recognized for correctly.
---
Brad Slager is a freelance contributor to Red State, The Federalist and Hollywood in Toto. Follow him on Twitter @MartiniShark.