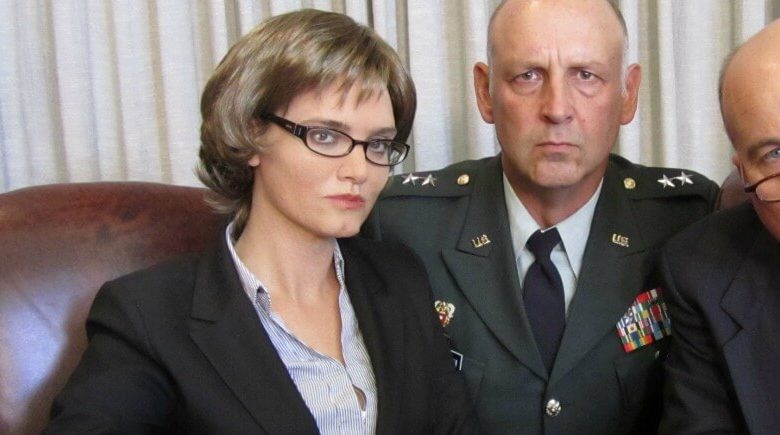 Laura Orrico was the shyest kid in school. That didn't stop her from taking a page from her late father's playbook.
Orrico's father died when she was just 9, but she vividly remembered him dancing and performing skits with friends and uncles.
Like father, like daughter, even if Orrico shed some nervous tears before the curtain raised. She later conquered those fears and moved to Hollywood. She appeared on a number of prominent shows like "Frank TV," "CSI: Miami" and "The King of Queens."
These days, Orrico uses those experiences to help others earn their own Hollywood story as part of the Chicago-based Laura Orrico Public Relations. The boutique firm helps musicians, authors and other entertainers make their mark in the industry. Her clients include award-winning stuntman Buddy Sosthand and filmmaker Eli Steele.
"You have to know how to do your own PR to get yourself out there," Orrico says of her acting days. Now, she uses those skills to help others.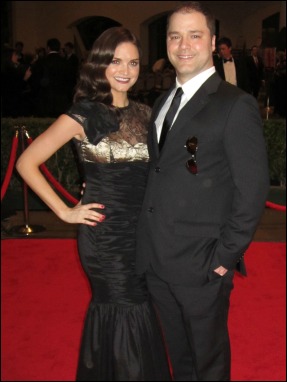 The shift speaks to her industry knowledge as well as a personal tragedy.
Orrico performed through high school, battling back her shyness at every step with a big boost from her mom. She got her first gig with a Fox affiliate in her Chicago hometown and later joined Second City Chicago.
The latter troupe "brought me out of my shell," Orrico says. She snared some modeling gigs after that, "but I was never tall enough to do the big stuff."
'SNL' or Bust
Commercial gigs followed. She wouldn't let the era's tech limitations stop her pursuit of a gig on "Saturday Night Live." She fashioned an old-school audition reel using a Mini DV camcorder. Those comedy vignettes eventually found their way to the folks behind "The King of Queens."
Similar guest appearances followed, as did repeat appearances on "Frank TV." A fateful doctor's appointment changed much more than her career. Her husband, Ryan Cosgrove, got diagnosed with a brain tumor just as her career was thriving.
"That threw a wrench in our lives and our future plans together. I took some time off to take care of him," she says. Cosgrove eventually went back to work, and so did she. Along the way she discovered a more gentle side to the entertainment industry. "The Naked Gun" director David Zucker proved supportive, as did rising Web star AlfonZo Rachel.
An Enduring Partnership
Her husband's spirit never wavered, no matter how his health declined.
"All the comedy videos he'd help direct and edit for me. We were a team," she says. "He was always pushing me, always bragging about me."
The couple eventually moved back to Chicago, but Cosgrove's health declined significantly in Fall 2014. Orrico quit everything to care for him. He died April 29, 2015.
"I was suddenly alone," she says. "My acting career won't be the same without my partner and biggest supporter."
She hasn't given up on performing, but she decided on a new chapter in her professional life.
Providing PR to a new generation of artists is perfect fit for her given her Hollywood background. After all, she lived through those frustrating early years in the business. She recalls auditioning six times before landing that "CSI: Miami" appearance.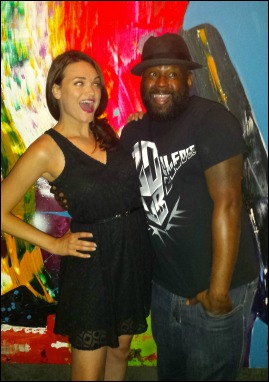 "They knew they liked me. They were trying to find the right plot for me," Orrico says.
An old friend helped her transition to PR. Internet star Rachel needed someone to do PR for him, and he thought Orrico would be the right fit.
"You've been doing this for yourself successfully," he told her. So she took him up on his offer. He became her first client
"I always wanted to do something where I got to work for myself," she says.
Looking back, she's most proud of her stint on "Frank TV" as well as starring in a viral video directed by Zucker. She played Sen. Barbara Boxer in a comedy clip that snared more than 10 million views.
And she hasn't given up on her Hollywood career.
She recently landed a role in the 2016 drama "Brennan," the true story of author Brennan Manning and his trip to New Orleans to save his marriage
"Acting is going to be my lifelong hobby," she says.
---
Laura Orrico is the force behind the The Walk for Wellness House, a fundraiser dedicated to her late husband.