Industry News
Opinion
Jennifer Lawrence 'Don't Know Much About (Movie) History'
'Hunger Games' star plays Feminist card, gets shredded by Twitter users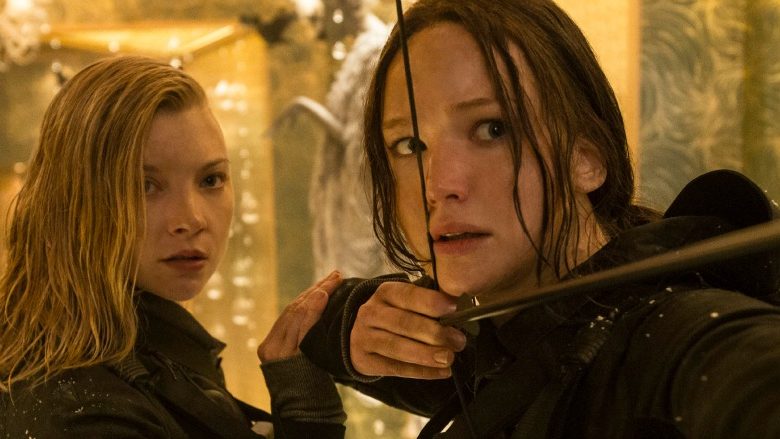 The woke bylaws insist we pretend history doesn't exist.
The 2017 smash "Wonder Woman," for example, was hailed as the first female-led superhero film. Except we previously saw "Supergirl," "Catwoman," "Elektra," "Tank Girl" and "Red Sonja."
Oscar-winner Jennifer Lawrence played a similar card this week, showing her extreme naïveté in the process.
The actress spoke to "The Woman King" star Viola Davis for Variety, a conversation steeped in Oscar-style campaigning. The duo chatted about a number of subjects, including female-led action movies … like "The Woman King."
To hear Lawrence tell it, they didn't exist until she played Katniss Everdeen in 2012's "The Hunger Games."
"I remember when I was doing "Hunger Games," nobody had ever put a woman in the lead of an action movie because it wouldn't work — because we were told girls and boys can both identify with a male lead, but boys cannot identify with a female lead. And it just makes me so happy every single time I see a movie come out that just blows through every one of those beliefs, and proves that it is just a lie to keep certain people out of the movies. To keep certain people in the same positions that they've always been in."
Lawrence is 32 years old and has been acting in films for more than a decade. She must possess a Blu-ray player or streaming subscription.
Did she forget about:
Two "Charlies Angels" films (2000, 2003)
"Lara Croft: Tomb Raider" (2001)
"Lara Croft: The Cradle of Life" (2003)
"Kill Bill" Vols. 1 & 2 (2003, 2004)
The "Alien" franchise (four films)
"V for Vendetta" (2005)
"King Kong" (2005)
"Colombiana" (2011)
"Haywire" (2011)
"Salt" (2010)
"Hanna" (2011)
"Wanted" (2008)
Twitter users gently scolded Lawrence for her extreme ignorance.
Sigourney Weaver
Jane Fonda
Geena Davis
Angelina Jolie
Milla Jovovich
Kate Beckinsale
Charlize Theron
I swear they don't even know the history of the their own business they just say things.

— TheCinemaSoothsayer (@Soothsayer_82) December 7, 2022
Riiiiight pic.twitter.com/iARQpcZ0WE

— Will Collier (@willcollier) December 7, 2022
— Exit the Matrix 🇺🇸 (@No__Fear__) December 7, 2022
Later in the conversation, Lawrence admits to a personal failing.
"For my experience, the biggest hindrance to my craft has been press, doing interviews. Every time I do an interview, I think, "I can't do this to myself again." I really can't. I'm always very self-conscious of my intellect because I didn't finish school. I dropped out of middle school."
No one is asking Lawrence to crush it on "Jeopardy" or dazzle us with her knowledge of world history. If she's going to play the Feminist Card, though, she should at least have some knowledge of her own industry.