Industry News
'Office' Alums Jenna Fischer, Angela Kinsey Share Reboot Update
Show creator Greg Daniels remains coy on news of possible sitcom relaunch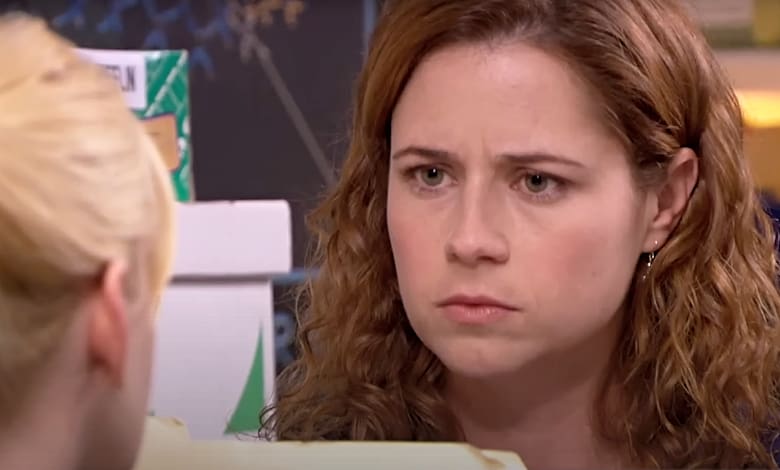 "The Office" is one of the most streamed sitcoms around.
The show, spun from the British version created by Ricky Gervais and Stephen Merchant, aired on NBC for nine seasons. The workplace comedy nearly got canceled after its first year, but it found its creative footing and became a modern TV classic.
An American Workplace: The History of The Office
The show said goodbye in 2013, with cast members like Steve Carell and John Krasinski drawing raves for follow-up projects like "Foxcatcher" and "A Quiet Place," respectively.
Now, Puck News reports show runner Greg Daniels is prepping an "Office" reboot. That's news to show alums Jenna Fischer and Angela Kinsey, AKA the hosts of the popular "Office Ladies" podcast.
The two discussed a possible show return via their podcast, throwing some cold water on the possibility.
"We get asked all the time, there are always these rumors of another American version [of 'The Office']," Fischer said in the latest episode of "Office Ladies." "Like a reboot or a remake or a spinoff."
"No one has ever in all of these years … contacted me about being on another version of 'The Office.' Or any cast member," said Fischer, who played receptionist Pam Beesly on the series. "Whenever I talk to the cast members. They're like, 'never heard of anything. Not a word.'"
View this post on Instagram
Co-host Angela Kinsey, who played the buttoned-up Angela on the show, referred to previous text threads with ex-cast mates about a possible show revival.
So far, nothing concrete has happened. Then or now.
"Every time one of these news articles comes out, my phone blows up … 'Is it happening? Did you hear?' I can only say the same thing, 'No one has ever contacted me. I don't know anything about it,'" Fischer said. "Every couple of years the rumor catches fire again."
Kinsey has faith in one part of the nonstop rumors. She'll be kept up to speed on the matter.
"If there was ever any truth to this, Greg would reach out to us," Kinsey said.
"He definitely would," Fischer agreed.
The pair then read Daniels' latest comments on the subject, sparked by a Puck News article that said an "Office" reboot is officially a go at NBC.
"Well, I think that it's very speculative. The fact that it kind of blew up based on one line in a puck piece was kind of cool, I guess, in the sense that the fans still care a lot. But the thing I would say is, when there's something to announce, I will definitely announce it."
"It's true," Fischer said.
"There you go," Kinsey added.
The podcasters wondered if Hollywood would be open to middle-aged versions of themselves returning to "Office" life.
"Do we need a 50-year-old Pam sitting at a desk at Dunder Mifflin?" Fischer said, referring to turning that age next year. One cast member should definitely be invited back, she suggested.
"I like the idea that Creed still works there .. he comes down from the ceiling at night," Fischer said of the mercurial character played by ex-rocker Creed Bratton.