Industry News
TV News
Ex 'SNL' Star: Show 'Gave Up on the Obama Thing'
Jay Pharaoh shares a behind-the-scenes look at the NBC show's political bias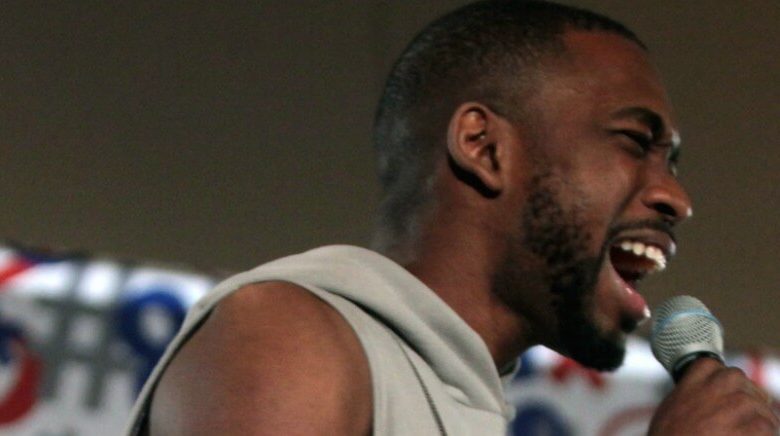 Comedian Jay Pharoah's impression of President Barack Obama was spot on. Too bad few people noticed.
Pharoah took the Obama impersonation baton from former "Saturday Night Live" star Fred Armisen. The black comedian had years to establish his Obama as pop culture's definitive take on the Commander in Chief.
It never happened.
Obama's Ukraine Address - SNL
Past "Saturday Night Live" "presidents" proved far more memorable. Think Dana Carvey's George H.W. Bush, Darrell Hammond's Bill Clinton and Will Ferrell's George W. Bush.
We may now know why Pharoah's impression came up short: Creative indifference.
RELATED: DID BLACK COMICS FAIL OBAMA?
Pharoah opened up about his time on the venerable sketch series during an April 13 chat on Hot 97's "Ebro in the Morning" show. The comedian got fired from "SNL" in August, but his Obama character got his pink slip much earlier.
"For the last year and a half they did no Obama sketches at all. They just were like, 'oh, we don't know what to do…' I said, 'just let me do my characters and we'll be fine.' They didn't wanna do that," Pharoah said.
"I feel like they gave up … gave up on the Obama thing," he continued.
RELATED: Why Media Won't Fact Check Trump 'SNL' Sketches
"SNL" became increasingly progressive during the Obama years. Few sketches skewered the first black president. The show's writers ignored Obama's considerable ego, his lofty pronouncements nor the fallout from the 2013 PolitiFact Lie of the Year – "If you like your health care plan you can keep it."
While conservatives pounced on the president via social media "SNL's" professional scribes just couldn't find much to mock.
FAST FACT: Jay Pharoah will soon star in "White Famous," a Showtime comedy loosely based on the rise of Oscar winner Jamie Foxx.
As a result, a show known for hitting both sides of the aisle shifted its allegiance to the Democrats. No one realized that more than Pharoah.
It all came to a head earlier this year when the show literally sang a song praising President Obama as he was leaving the White House. That came on the heels of a mournful ode to Hillary Clinton's failed presidential bid late last year.
Election Week Cold Open - SNL
Pharoah clearly wishes his time on "SNL" had gone differently. The Obama impersonation proved just one frustration out of many.
The performer says many of his "SNL" skits went viral, snaring millions of views on the increasingly important YouTube.com. One sketch earned more than 30 million views.
"I would always have things that would go viral. It's what kept me relevant all of these years," he said.
That wasn't enough to save his job. He thinks his willingness to speak up for himself and nudge the show toward a more diverse cast, also played into his dismissal.
"I'm fiery. I'm not a yes nigga. That's not me," he said. That attitude, he says, plus his personal plea for more diverse co-stars, nearly got him fired months before his eventual termination.
He called "SNL" "Wonder Bread straight up" but still doesn't regret taking the gig.
"it was definitely a good experience and a stepping stone to other opportunities. I viewed it as that as soon as I got there," he said. His passionate followers may beg to differ.
"People show up to my shows, I got super fans and they say, f*** 'SNL,'" he said.
Photo credit: Gage Skidmore via Foter.com / CC BY-SA