Uncategorized
How Carr's 'True Believer' Connects to Real Military Veterans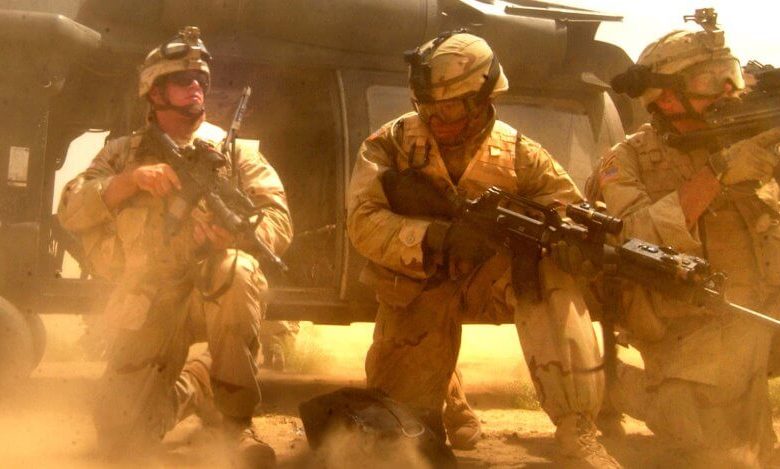 To say Jack Carr is a unique novelist might be the understatement of the year.
A former Navy SEAL, the author could be the subject of his own series of books.
Instead, Carr turned to fictional Navy SEAL Lt. Cmdr. James Reece, a character who belongs in the same sentence as other thriller favorites like Stephen Hunter's Bob Lee Swagger and Brad Thor's Scot Harvath.
Introduced in last year's "The Terminal List," Reece is back in "True Believer," a book that was delayed for months thanks to a Department of Defense review required for Carr's works since he has such extensive military history.
Get ready for an action-packed novel of violent redemption! TRUE BELIEVER kicks in the door with a vengeance tomorrow! #JackCarr #TrueBeliever https://t.co/K4jDjJCEiS pic.twitter.com/w0SSaObeNL

— Jack Carr (@JackCarrUSA) July 29, 2019
After a mission of vengeance finds him labeled a terrorist, Reece is brought in from the cold to stop a new threat, one wreaking havoc on the Western world through terrorist attacks timed to destroy the usually booming holiday markets.
Hollywood in Toto had the chance to chat with Carr about "True Believer," the future of his writing career, and even the Department of Defense review that led to his book being delayed into the summer months.
HiT: "True Believer" was originally supposed to be published in April but was delayed because of a Department of Defense review. Does that still kick at you, or are you just glad to have the book out at this point?
Carr: It's fairly ridiculous the government advertised a 30-day review and then took seven months. Most people can rip through a 100,000-word or 150,000-word novel in short order. I guess they are not big readers over there at the DoD.
All kidding aside, I am just glad they finally got around to it. My attorneys have found most of what they redacted in publicly available government documents, so we are in the midst of an appeal. If we win, those sentences will be un-redacted in the paperback publication so readers will be able to see what the government thought was so sensitive.
I don't want to build it up too much because it's nothing Earth shattering. They saw fit to redact a certain country and all references that could identify the location, yet I completely made up what was happening there for the novel.
Great conversation with Brian Call on the Gritty Podcast. Watch / listen via the link: https://t.co/gv2JYNNjrq pic.twitter.com/opcr08ga1n

— Jack Carr (@JackCarrUSA) July 30, 2019
HiT: Should we expect plenty of James Reece adventures in the future?
Carr: I am currently putting the final touches on my third James Reece novel and I'll start the fourth in August. This third book is one I've been wanting to write since the 6th grade when I was first introduced to Richard Connell's classic tale, "The Most Dangerous Game."
Book three pays homage to that enduring tale of hunter and hunted while exploring the dark side of man. I could not be more excited for what's on the horizon.
HiT: What was the difference between writing your first novel and then diving into this one? Did you go in with more confidence this time? Did the process feel different, easier, harder?
Carr: I was always confident in what I was doing. I grew up with a love of reading and writing, and before the internet allowed us to simply search for anything and everything, much of what I knew about special operations came from the pages of novels by authors like David Morrell, Nelson DeMille, Mark Olden, J.C. Pollock, Tom Clancy, and A.J. Quinnell.
Their protagonists often had backgrounds that I wanted to have one day in real life.
Those authors became my first professors in the art of storytelling. That foundation as a reader and student of the genre, along with my professional study of warfare, terrorism and insurgencies, and my personal experiences on the modern battlefield as a SEAL sniper after 9/11, have given me a depth and background I can now apply to my writing. I feel like I've been training for this next chapter in life since my earliest days.
With the success of "The Terminal List," and as I continued to work on "True Believer," I was cognizant of the fact that I didn't want to "return to the well" and just reset a revenge thriller on an international stage. This second outing needed to show a growth in scope and in the development of the protagonist, James Reece.
I knew it would be disingenuous to deal with the trauma of the first novel in a paragraph or two and then race into the action and intrigue of what I call a novel of violent redemption. James Reece needed to learn to live again. He needed a mission. He needed purpose.
These are the same issues that face veterans of the wars in Iraq and Afghanistan as they return home, transition to the private sector, and embrace life on the home front. I was able to tap into those personal experiences and apply the lessons and emotions behind them to this fictional narrative.
---
Zachary Leeman is the author of "Nigh" and an editor/writer with BizPac Review.
Photo by The U.S. Army on Foter.com / CC BY