Back in Pee-wee's heyday, that wasn't even a question.
Paul Reubens' alter-ego may have had a seriously subversive streak, but he never cursed or made inappropriate gestures. He was an overgrown kid who acted like one straight out of the oh, so Squaresville '50s. It's what we saw in his iconic TV show as well as two feature films – "Pee-wee's Big Adventure" and "Big Top Pee-wee."
That was a massive part of his charm. You can't convey child-like whimsy while dropping F-bombs.
But this is 2016. Brands rule, but so does cynicism. It's why we collectively breathed a sigh of relief last year when "The Peanuts Movie" captured the comic strip's innocence sans upgrade.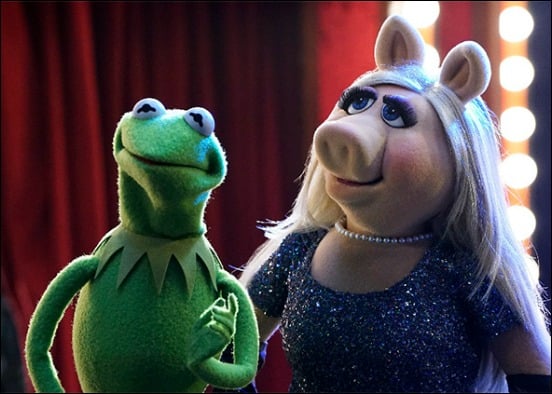 Last year also saw The Muppets return to prime-time, only they didn't look or act quite like they once did. Kermit and Miss Piggy were no longer a couple. Fuzzy characters described having the hots for famous singers. The banter ranged from Snapchat to gender fluidity.
Suddenly, a beloved children's institution was reborn for an embittered age. Thanks, ABC.
Would Pee-wee suffer a similar fate?
Not on your life, thanks in large part to Reubens himself. He co-wrote "Big Holiday" with "Love" co-star Paul Rust. Together, the two keep Pee-wee's antics G-rated – even if the new film doesn't technically have a rating.
A 'Holiday' from Cynicism
The new Netflix exclusive finds Pee-wee wondering if his bubbled life in beautiful Fairview is truly enough for him. The arrival of a cool stranger (Joe Manganiello, playing himself), challenges the ageless one to live a little.
So Pee-wee does, hitting the road to attend Joe's upcoming birthday bash.
Pee-wee's Big Holiday | Official Trailer [HD] | Netflix
The saltiest "Big Holiday" gets is a couple of cleavage shots and some silly flirtations between nine farm girls swooning over Pee-wee.
Can you blame them?
While "Big Holiday" is perfectly fine for young viewers, their moms and dads may grow bored. The wacky road trip Pee-wee takes isn't as colorful or clever as we hope. What's missing are signature supporting players to make Pee-wee's antics really pop.
Silly visits with a cave dweller, some Amish folk and a trio of female bank robbers are all mildly amusing, nothing more.
That leaves us wee Pee-wee, who simply never wears out his welcome. He's rigorously kind and patient. His "bromance" with the "Magic Mike" star will be seen by some as having homoerotic overtones, no doubt.
Yet both actors play the connection straight, no pun intended. It's childhood boiled down to its essence, before romantic feelings and other adult complications get in the way.
That "Muppets" reboot apparently didn't work as intended. The show's initial ratings were disappointing, and even today's salty critics missed the older, kinder Muppets. ABC took the criticism to heart. The show is currently being rebooted for a spring relaunch.
"We didn't quite feel it had the joy, the laughter and the heart that we were hoping for," ABC entertainment chief Paul Lee said in January at the Television Critics Association press tour.
No such tinkering was needed for "Pee-wee's Big Holiday." The minds behind the project their trust in its star, and our memories, instead.
UPDATE: A HiT reader correctly noted that one scene features a pillow fight-style sequence with women wearing underwear. It's brief, and there's no nudity beyond what you could see at a beach. But it's worth noting all the same in case you want children to avoid seeing it.