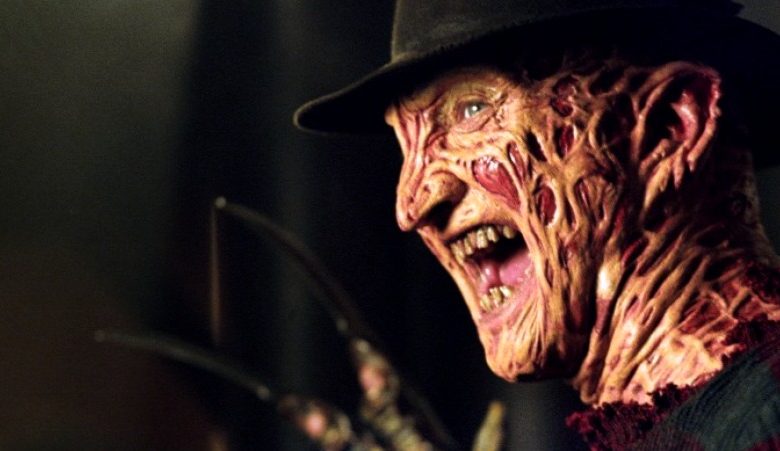 Writer/director Wes Craven knows a little something about what makes us squirm – suspense being at the top of a long list of qualities M.I.A. in that ill-rated remake.
Craven's original shocker is overhyped, but it outpaced its slasher contemporaries and gave us one of the genre's most enduring monsters. Seeing it today isn't a revelation, but it does make one wonder why the minds behind the reboot didn't study what made the original click.
The sweet-faced teens on Elm Street are suffering from a similar, sinister nightmare. A scarred freak with talons for fingernails and a striped sweater wants to slash them to bits. They soon learn these dreams can kill, and one by one their friends are slaughtered by Freddy Krueger (Robert Englund), the host of their nightmares.
Nancy (Heather Langenkamp) might be the only teen in town savvy enough to stop him, but no one above the age of 18 believes a bogeyman is to blame for the murders.
A 'Nightmare' of Genre Tics
"A Nightmare on Elm Street" resonates on an elemental level, turning our dreams into something concrete – and deadly. But Craven doesn't deliver much more than that chilling template.
The characters are interchangeable save for a few surface tics, and watching Johnny Depp's screen debut hardly hints at the wondrous creations he had in store for us.
Yet Craven understands the genre better than most, keeping Freddy lurking in the shadows so we're never quite sure when he'll appear. The writer/director harnesses a spare symphony of sound to unnerve us, from the screech of Freddy's metal finges to the quiet hum of those killer dreams.
Craven's handiwork hasn't aged beyond the early '80s hairstyles, but it still can't shake free from its indifferent acting and  a nonsensical ending that paves the way for a sequel.
Here's guessing Craven had little idea what his imagination had unleashed at the time.
DID YOU KNOW: Before becoming Freddy Krueger, Robert Englund was just another struggling actor. A personal low point came while tending bar at Universal Studios despite already having two movies in the can.